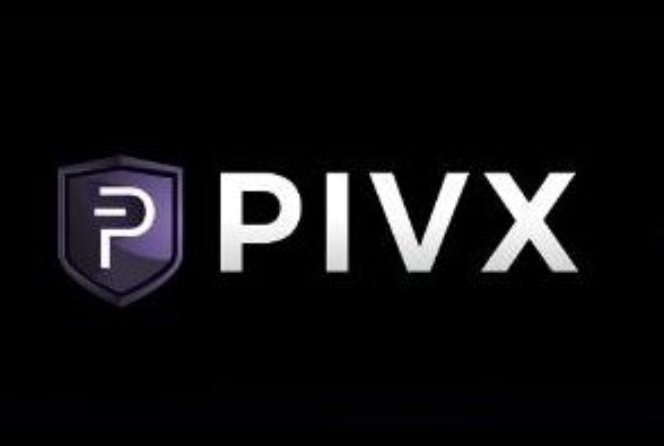 Pivx cryptocurrency is rather low at the moment. The month of July was nothing to write home about, as we saw the BTC highs of 33337 satoshi (reached on the 5th) quickly replaced by a downturn in price action. The currency had another break-out around 28th, when we saw it reach its monthly USD highs of $2.63 while retesting the previous BTC highs by reaching 32295 satoshi.
The first half of the month of August saw Pivx have almost no positive price action, as the value plummeted to the monthly lows of $0.9003/15099 satoshi. Ever since, a slight bounce has been on the cards and the rut seems to be stopped for now. Some more BTC action could cause the PIVX token to bleed more in the future as the buying pressure for this currency is almost non existent.

Currently you can purchase one PIVX for $1.09 USD (4.33% drop in the last 24 hours)/16900 satoshi (4.03% drop in the last 24 hours). Daily trade volume is as dead as a dodo, with mere 37 BTC worth of value exchanging hands in the last 24 hours. With a market cap of $61,942,973, PIVX is currently the world's 97th most valuable cryptocurrency.
PIVX offers a various array of features which make it, what its fans like to believe, "the ultimate privacy coin". Some of those features include:
privacy through the most advanced Zerocoin implementation on the market
instant transactions using SwiftX technology
securely verified transactions through secure Zerocoin Proof of Stake (zPoS) consensus and masternode double-validation
PIVX also utilizes a zPoS algorithm which makes it the only private coin that you can stake on the market.

The project is currently working hard on development and implementation of new features. PIVX core wallet version 3.1.1 was released last month, featuring core improvements, GUI changes, bug fixes and performance enhancements. Some highlighted changes were:
Adjustment to zPoS properties to reduce orphaned rate
Zerocoin re-indexing performance improvement
zPIV v1 spending issue fix
Peer banning issue fix
Various core & GUI improvements
While the community greeted the new release, it apparently didn't fix the orphan problem but rather slightly lessened it. It is expected that the full solution to this issue will be rolled out in the next wallet update.
---
?Want to know what are top asic miners?
---
There was also an update regarding the PIVX Godot Game engine, a module which allows game developers to incorporate crypto payments into their video games. Finally, the Reddit tip-bot was made fully operational, allowing Redditors to tip people who they feel made beneficial comments/posts with PIVX.
PIVX have showcased their willingness to improve and provide quality code/quality product by applying to a fully managed HackerOne bug bounty program. The program itself costs 35k US$ per annum (excluding bounty awards) which some might see as a steep price to pay, but it becomes more reasonable when you consider the fact that PIVX is a multimillion dollar project whose existence rests on the code that HackerOne will manage.
PIVX is also dedicated to product promotion and raising the overall awareness regarding crypto. In line with that they recently attended the Futurist Conference in Toronto (lasted from 15th to 16th of August). John M, the team's Business Developer, took the chance to be present at this conference, network with similar minded people and build connections with people and projects interested in PIVX. Bryan Doreian, another team member, held an 11 minute talk at CryptoCoinCon which focused on crypto and PIVX.
The company also invited their community to join the 2nd public PIVX Alliance conference call, which will be taking place on the PIVX Project Official Community Discord server in the #PIVX Central voice channel under the [ DAO ] section. This conference call will look to foster discussion, cooperation and a flow of community ideas regarding PIVX and its future dealings. Two projects, Roadmap and Merge, have confirmed their attendance and their roles, gains and contributions to the PIVX project will be discussed as well. The alliance held its first call on August 19th and will look to bring in more projects willing to align and collaborate with PIVX.
With that said, PIVX looks like another privacy coin that's looking to break onto the crypto market and become the no.1 choice of people who prefer to conduct their crypto business in a safe, unmonitored way. While the competition will surely be strong, they do offer some features that make them stand out from the rest of the pack. With a decent community and solid development effort behind it, PIVX looks like a currency that could go from strength to strength in the future. However, a concerted marketing and community engagement effort will be needed for PivX brand to bubble up to the heights of its far inferior competition like XVG, that however, does much better job in generating buzz and hype around itself.

CaptainAltcoin's writers and guest post authors may or may not have a vested interest in any of the mentioned projects and businesses. None of the content on CaptainAltcoin is investment advice nor is it a replacement for advice from a certified financial planner. The views expressed in this article are those of the author and do not necessarily reflect the official policy or position of CaptainAltcoin.com