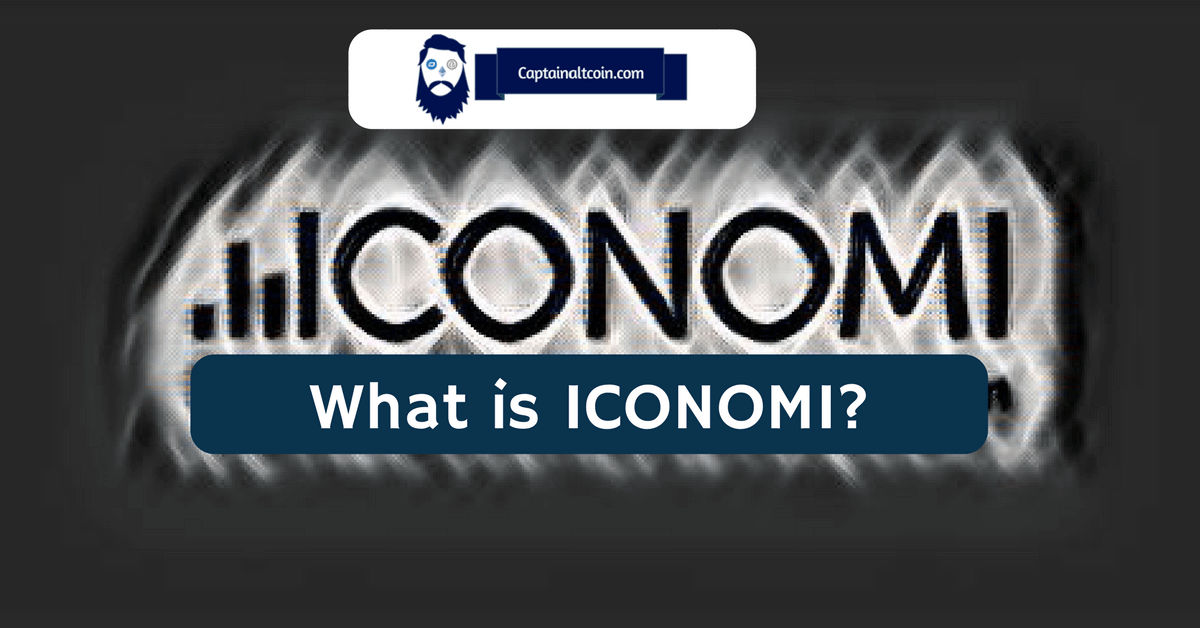 Introduction
More and more people are interested in crypto currencies and want to invest in them. One of the golden rules is not to put all your money on a single card, but to spread it' wisely' to reduce the risk. However, it is not easy to get started and create a broad portfolio in the world of cryptos. In addition to the understanding of the new technology and the backgrounds, the individual projects also differ greatly in their concepts, team constellations, goals and potential.
Above all, there are questions such as: Which project is promising, which problems are being solved and where are possible weak points. In addition, the development of projects should also be monitored. This is a considerable amount of work and not feasible for every potential investor. Investments are blocked, especially for small, private investors.
A similar problem also exists in the financial market, where not everyone can and does not want to find out about individual companies and markets, work through their annual reports and weigh up how much growth potential lies in this project or an entire industry.
This problem has been solved very elegantly with investment funds. An investment fund bundles the investors' money and then invests it in several investment areas (equities, bonds, real estate, etc.). The risk is thus spread and minimized. If a company goes bankrupt, the entire investment is not necessarily lost. In return for the lower risk, yields are of course also lower.
There are various forms of investment funds. Very specialised funds (e. g. equity funds that only invest in technology groups) or funds with very low risk (e. g. bond funds). In addition, there are funds that are actively managed by a manager or passively follow a certain index (e. g. DAX).
For the cryptoworld there is no such thing yet. You cannot invest in a bank in a fund that specializes in cryptocurrencies/projects.
This is where ICONOMI comes in.
What is the concept of ICONOMI?
The idea behind ICONOMI is to provide a platform where you can easily invest in passive or active crypto funds. In order to build up this platform, ICONOMI conducted an ICO itself in October 2016, earning about USD 10 million. In return, 85 million ICNs (ERC-20 tokens) were distributed.
The funds are exclusively specialized in tokens/currencies from the cryptoworld. ICONOMI calls the cryptocurrencies "digital assets". This term covers all common tokens from Bitcoin to Ethereum, Lisk to Golem. These digital assets are pooled in funds.
This is either provided by ICONOMI itself or by external' DAA' managers (Digital Asset Arrray Manager). The DAA manager can use the platform to describe the composition of his or her fund and explain his or her investment philosophy and objectives. If you are convinced of the fund as a potential investor, you can then invest in it via the platform.
Since 29.09.2017 a total of 12′ foreign' DAAs have been admitted. These can be viewed here. More are to follow next year.
The BLX and CCP from ICONOMI fund
ICONOMI itself offers two separate funds for the entry. The BLX (Columbus Capital Blockchain Index) and the CCP (Columbus Capital Pinta).
BLX
The BLX is a passively managed index fund. This fund is designed to cover the entire crypto economy. Therefore, the tokens must meet certain criteria. One such criterion is, for example, that the market capitalization of all tokens taken up corresponds to more than 70% of the total market capitalization in the crypto market. Also, all tokens must be based on blockchain technology.
ICONOMI has defined the exact requirements for the BLX here (link: https://medium.com/iconominet/iconomi-icnx-daa-rules-update-5a59dd2761c). The composition of the fund is changed every month according to the criteria and market situation and can be viewed here at any time.
CCP
The CCP is an actively managed fund. A team of experts leads the CCP and has a higher return target than the BLX. Investments are also being made in start-ups and lucrative ICOs. Columbus Capital manages this fund. Investing in the CCP is only indirect. The capital used consists of the unused ICO assets. If you buy or hold ICONOMI's ICN tokens, you are automatically invested in the CCP fund.
How does it work
After registering and signing up on the ICONOMI platform, you can transfer a total of 5 different currencies. Bitcoin, Ether, CFI, ICN and BLX tokens are accepted. The ICONOMI team is working on the idea that USD and Euro can also be deposited.
On the platform you can then invest in the different DAAs. Currently, only the BLX fund offered by ICONOMI itself is available.
What happens if you invest in the BLX ICONOMI fund?
Let's assume that ethers worth 1000€ will be deposited and invested in the BLX index. You buy the corresponding amount of BLX tokens, the token acts like a share certificate in the fund. The price of the BLX Index is made up of the current prices of the cryptocurrencies.
For example, the BLX index is currently composed of 15% bitcoin and 15% ether, 13% dash and monero, 10% lisk and many more around 5% (Golem, Steem, Waves, etc.). If € 1000 is invested in the fund, these will be invested in the individual cryptocurrencies according to their shares. So for 150€ Bitcoin and Ether are bought and stored in cold wallets.
Another special feature is that BLX token is an ERC-20 token on the Ethereum blockchain. This means that you can store it on your own paper-wallet/hardware-wallet (Trezor, LedgerS).
Changes to the ICN token
Below is an excerpt of the official announcement of the changes Iconomi made to their ICN token.
In the process of acquiring a license in the EU to become a fully regulated virtual financial asset service provider, we have grown into a professional organization. With the transformation of our business and the landscape in which we operate, we also need to add clarity to our ownership structure. We also have to acknowledge that our team and compliance are the two most important keys to our success. This is why we are introducing a solution that combines these two aspects under a unified corporate structure: merging the service operator and the platform.
Transparent governance
We run ICONOMI with a professional corporate structure, and transparent governance is paramount to our success. We have therefore invested the utmost effort into proposing a revised corporate structure and governance system for the ICONOMI ecosystem with the aim of achieving greater transparency, accountability, and, ultimately, trust for our token holders.
We firmly believe that transparency should be a top-down process, which is why we want to start by enabling our token holders to actively participate in the governance of the ICONOMI platform as its legal owners. Identifying the owners and determining corporate governance procedures with the aim of enabling the ability to influence and participate in decision-making is the stepping stone from which we intend to rewrite the rules to the benefit of our token holders — the future legal owners of ICONOMI.
What will change?
ICN token holders will be able to exchange their ICN tokens for tokenized shares in a joint-stock company presented as eICN tokens. This new structure brings legal clarity for all stakeholders.
To get from words to action, we would like to present our plan:
Starting on November 1, 2018, eligible ICN token holders can choose either to opt into becoming shareholders of a new joint-stock company that will be tokenized with eICN tokens, or to exchange their ICN tokens for ETH;
The first phase of the transformation will end on December 31, 2018, with the tokenization process starting in Q1 2019;
ETH will take the place of the ICN token's utility on the ICONOMI platform (e.g. fees paid by DAA managers).
Business model (ICN buy-back / fees)
ICONOMI's business model, like the one of all platforms, is based on fees. All funds must pay a fee to ICONOMI. With the BLX, each investor has to pay an annual fee of 3%, which is calculated pro proportionally every 6 hours. In addition, everyone has to pay a sales fee of 0.5%. The closed-end CCP fund pays a 20% performance fee to ICONOMI.
In the case of foreign DAAs, these 30% of the self-determined fee must be assigned and there is a 0.1% purchase and sale fee (however, these have not yet been finally determined). All proceeds will be distributed to ICN holders through the above-mentioned buy-back of ICN.
Team of ICONOMI
ICONOMI is a Slovenian company founded by the same team that developed Cashila. Since the ICO, the team has grown to a total of 27 members. Tim M. Zagar, Jani Valjave, Ervin Usic Kovac and Gregor Lah are the founders.
Summary
A real disadvantage is that ICONOMI, similar to a normal crypto exchange, needs trust. ICONOMI itself stores the deposited currencies and controls the private keys. The same applies to the US dollar and euro.
This makes it not really a decentralized project.
ICONOMI uses an old business principle from the investment industry and has only transferred it to the world of cryptocurrencies. However, this offers many advantages, since on the one hand this financial service does not yet exist for cryptocurrencies, and on the other hand these are proven concepts.
The platform itself will unlock its full potential when the euro and dollar can be deposited. This simplifies the investment in crypto currencies for risk-averse average users. This also includes the intuitive interface of ICONOMI. The development of the DAAs will be interesting. With a wide assortment, they could attract a large number of investors.

CaptainAltcoin's writers and guest post authors may or may not have a vested interest in any of the mentioned projects and businesses. None of the content on CaptainAltcoin is investment advice nor is it a replacement for advice from a certified financial planner. The views expressed in this article are those of the author and do not necessarily reflect the official policy or position of CaptainAltcoin.com