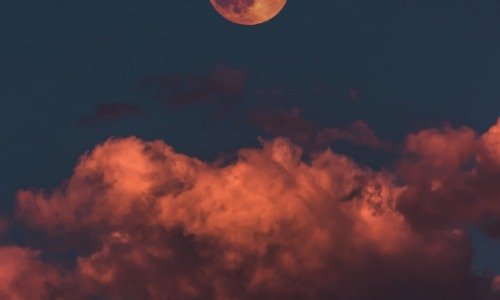 Cryptocurrency market has been looking to create a safe and attractive path for institutional investors to come on board for quite some time now. The interest from investors is there as the attractiveness of the crypto space cannot be denied; decentralized blockchain technology can potentially improve privacy, scalability, security issues that businesses deal with daily. Investing in such a transformative technology carries with it the potential for serious financial gains and this is something that institutions do care about as well.
Still, institutions had their reservations about the cryptocurrency space and they had them for a reason. The explosion of ICO's in 2017 revealed that the market is full of ways to lose your money. A recent analysis by Ernst & Young showed that 86% of the tokens launched in 2017 are currently valued under their respective listing prices. Not to mention the projects that straight up scammed the investors and pulled off exit scams.
---
Buying bitcoins instantly is possible - read here to see how to do it.
---
Finally and perhaps most importantly, most institutions weren't comfortable with investing through the current lineup of centralized exchanges that are plagued with shady backgrounds and have a history of avoiding/not complying with government regulations. But these reservations might just be lifted now with the upcoming launch of Bakkt.
What is Bakkt?
Bakkt is the brainchild of an entity called Intercontinental Exchange (NYSE:ICE), a leading operator of global exchanges, clearing houses, data and listings services. Intercontinental exchange is a Fortune 500 and Fortune Future 50 company formed in the year 2000. ICE operates the exchanges, clearing houses and information services that their customers rely upon to invest, trade and manage risk across global financial and commodity markets. ICE is the parent company of the New York Stock Exchange, the world's largest stock exchange, currently worth more than $20 trillion.
Bakkt platform will leverage Microsoft Azure cloud solutions to create an open and regulated, global ecosystem for digital assets. On this platform, investors will be able to buy, store, sell and spent crypto assets in any way they wish to do. Bringing trust, efficiency and commerce right at the doorstep of cryptocurrency, Bakkt will seek to connect the existing real world markets and merchant infrastructure to the blockchain. The platform aims to connect the entire cryptocurrency world, from the average user, over the institutional investor, to the merchant and consumer of products.
The Bakkt ecosystem will feature a federally regulated marketplace where people will be able to trade physically backed Bitcoin futures, as well as warehousing/custodian capabilities that will also comply with the appropriate government regulation. Futures trading will be don't through ICE Clear US (ICE's clearing house), with expected "one day delivery" for the client. Bakkt will hold the Bitcoins backing the futures contract in the ICE Digital Asset Warehouse, according to this notice. Bakkt estimates these futures will be available as early as Q1-Q2 2019, pending approval by the U.S. Commodity Futures Trading Commission.
Consumer and merchant applications will be present as well and with projects like Microsoft, Starbucks and BCG on board, there is already serious merchant interest for Bakkt. Investor interest isn't lagging behind either, as Eagle Seven, Galaxy Digital, Horizons Ventures, Alan Howard, Pantera Capital, Protocol Ventures, and Susquehanna International Group, LLP already provided the capital for the project's operations.
"As an initial component of the Bakkt offering, Intercontinental Exchange's U.S.-based futures exchange and clearing house plan to launch a 1-day physically delivered Bitcoin contract along with physical warehousing in November 2018, subject to CFTC review and approval. These regulated venues will establish new protocols for managing the specific security and settlement requirements of digital currencies. In addition, the clearing house plans to create a separate guarantee fund that will be funded by Bakkt," described the project's official press release.
How can Bakkt improve crypto fortunes?
Bakkt brings several positive things to the table:
Federally regulated and fully government approved exchange platform, removing the mistakes of its predecessors who launched without proper regulatory approval
Custodian service which increases the safety of investor's funds (especially for those investors that handle large amounts of cryptocurrency)
Daily physically delivered futures contracts requiring parties to purchase Bitcoin upon the contract expiry
Robust payment infrastructure and a direct connection with merchants which will allow for increased crypto adoption and usability
Crypto-to-fiat exchanging capability, a feature that would make these digital assets much more liquid than they are now
Clients will have access to a broad range of trading and risk management applications that are available in the Bakkt ecosystem
Will Bakkt bring us "to the moon"?
Bakkt is an interesting and ambitious solution that has the potential to improve crypto space in many ways we described above. Liquidity, regulation, safety, stability, institutional investment, mainstream adoption are words that many a crypto enthusiast has been parroting ever since hearing about the platform. Skeptics feel that Bakkt has the potential to succeed, but point out that the hype could be wrong. The market could easily go the other way in a typical "buy the rumor, sell the news" shakeout. What we can say for sure is that Bakkt isn't going to magically bring about the next great bull run, but it does seem like another important step towards mainstream cryptocurrency adoption and the much desired "moon".

CaptainAltcoin's writers and guest post authors may or may not have a vested interest in any of the mentioned projects and businesses. None of the content on CaptainAltcoin is investment advice nor is it a replacement for advice from a certified financial planner. The views expressed in this article are those of the author and do not necessarily reflect the official policy or position of CaptainAltcoin.com