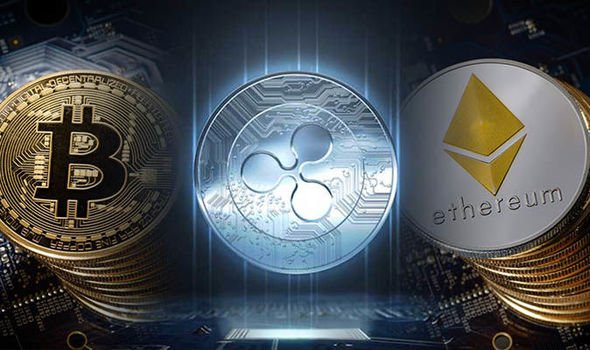 After a prolonged period of somewhat bullish movements, the markets have returned to their old ways this week. The price action was, as always, led by Bitcoin, which managed to lose most of its July gains and shift into a sideways pattern. We did see a couple of stand-out performers break out against BTC, as some positive FOMO regarding a potential Coinbase addition drove ADA, XLM, 0x, BAT and ZEC into solid 15% and more upswings. However, it does seem like a turnaround is on the hands as market bears are slowly running out of steam and each new drop is weaker than the previous one. Let's take a closer look at the market's top 3 most valuable coins and see what the near future holds for them:
Bitcoin (BTC)
The market leader remains exactly that. Throughout the week, it looked to recover from the weekly lows of just above $6000 USD and seems to be on the right track to do so. Dictating tempo for the rest of the pack, it graced our Sundays with some decent greenish action. BTC is currently valued at $6349 USD, which is a 2,05% rise in the last 24 hours. With a market cap of 109 billion USD, it firmly holds the position of the world's most valuable currency.
The price is currently forming a support around its weekly low, so if it breaks below $6000 USD we could see a bleed all the way down to $5800. Currently the price is looking to break above a resistance found at $6300 USD, and if the bulls manage to close the day above this level we should expect a return to $6450 in the short term.
Ethereum (ETC)
The second most valuable cryptocurrency on the market is currently slowly bleeding, as last week saw it lose a significant amount of value and fall below $450 USD for the first time this month. It has been looking to recover some of that during the last 24 hours, as the price rose 2.65% to reach the value of $446,58 USD. Capped at just below $45 billion USD, it remains the most valuable smart contract-based platform in the world.
Technical elements suggest that the downtrend could continue if the weak support at $430 USD doesn't hold. However, it is more likely that the support will hold and that the price is due for a period of upwards movement. A strong resistance is formed at $457 USD; if broken, expect ETH to try reaching the levels between $460-510 USD in the short term.
Ripple (XRP)
Baring its Monday drop caused by Bitcoin's bearish movement, Ripple had a rather uneventful week. It fell from $0,477 USD down to $0,450 USD and has since hovered around that value. One XRP can currently be bought for $0,4445 USD, which is a rise in price of $1,73 USD in the last 24 hours. Its market cap of $17,5 billion USD makes Ripple the third most valuable cryptocurrency in the world.
Ripple reached weekly lows of $0,4255 USD this week and will be looking to break through a strong resistance at $0,4450 USD. If this is broken, expect to see it go up to $0,45 USD. If not, XRP might be looking to fall back down to the current support levels.

CaptainAltcoin's writers and guest post authors may or may not have a vested interest in any of the mentioned projects and businesses. None of the content on CaptainAltcoin is investment advice nor is it a replacement for advice from a certified financial planner. The views expressed in this article are those of the author and do not necessarily reflect the official policy or position of CaptainAltcoin.com