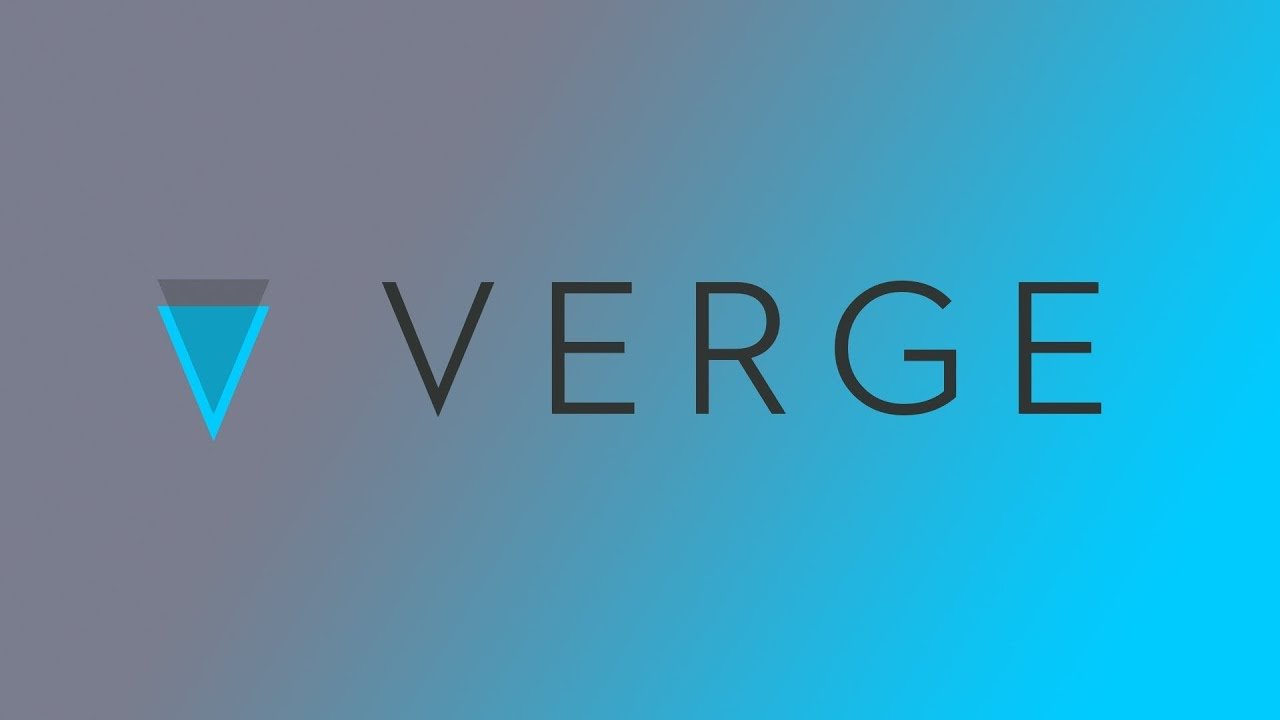 Pricewise, XVG has been a coin dead in the water for the most part of the last two months. Opening the month of August at $0.024369/315 satoshi, the currency plummeted to monthly lows of $0.010242/170 satoshi on the 14th. Verge managed to break out shortly on September 2nd when we saw it reach $0.019802/274 satoshi but it soon fell down to just above 200 satoshi, where it stayed to this day.

Verge can be purchased for lowly $0.013622 USD (-3.40%)/213 satoshi (-2.39%) at the moment of writing. Daily trade volume is rather low, sitting at 646 BTC, most of it coming from Huobi (25%) and Bittrex (16%). With a market cap of $206,680,781, Verge is currently the 41st most valuable cryptocurrency on the market.
Omega_Investments posted the following analysis on TradingView:
"Verge is definitely a love it or hate it coin; but don't let your feelings get in the way of making money. From a TA standpoint, XVG looks primed for a nice Risk to Reward trade. It already had its retest where it put in a higher low, now we need to see if it will put in a higher high, which I believe it will with the bullish hopium floating around within the crypto community."
Check out the complete analysis here for their graph and buy/sell/stoploss targets.
In an effort to be more transparent with their community, XVG team released a video titled "Verge Core Team: Meet The Team" where several team members, including Nick Gaudiano, Mihael Radoslovic and Dini Klaassen, people you've likely seen shilling the project online before. The video also introduces a couple of developers, community/business/marketing managers and GitHub contributors. People in the video go into the usual XVG marketing spiel about a community driven project and give us all of our favorite crypto buzzwords like "privacy", "entrepreneur" and "please don't spread FUD ok".
Swen Van Zanten, one of the project's developers, looked especially annoyed and unprepared for having to film his own 15 second segment for this video, which is understandable as he is likely busy developing the iOS XVG wallet. You know, the one that was already supposed to be released. Interestingly enough, a couple of contributors choose not to use their full names in this video presentation. While it's definitely their right to stay anonymous, it does put a dent in the overall transparency theme Verge were trying to push with this video. You can check out this 5 minute video here; stay tuned for their regular monthly updates on that channel as well.
Van Zanten wrote a Verge development update #5, seemingly taking over these duties from Piekarek. The update mentions several new developments, first of the bunch being Insight API clients for TypeScript, Swift and Java (the latest one has already been released).
Wallet roadmaps were "confirmed", with the team basically reiterating that they are working on the iOS/Electron/QT wallet integration, with no clear timeframes regarding when these will be ready. They do note that the desktop wallet is almost ready to go and add that the iOS wallet is being "smoothly developed". Android users will have to wait, as no wallet has been planned for this platform before 2019. The team also released a Ledger "prototype", proving they know how to create a codebase that can be integrated into the Ledger Nano S. Now they only need to have Ledger integrate said code into their product.
Verge codebase is finally seeing work done to it, as Justin Sunerok recently came back from the dead and delivered some GitHub commits. The project plans to rebase the entire codebase from the 0.13.0 Bitcoin Core to the most current version available to date. For the small subset of individuals who would like to read further into the changes coming, you can check out the projects GitHub Wiki or their primary documents repository. The team also confirmed that they don't plan on delivering SegWit/Lightning Network integrations any time soon. Meanwhile, RSK and RingCT are the features they are planning to work on.
The update was closed off with info about code audits, which are apparently going to be re-conducted when the new codebase gets introduced. The oft-asked questions about debit cards were thrown into TokenPay's court as Verge claims to know nothing about the actions of their closest partner. You can read through the complete update yourself here.
In adoption-related updates, several new exchanges, including Anycoin Direct, Coinsoda, Swaplab.cc, Changehero, Bitex and CoinSwitch.co added the XVG trading pairs since our last update. Blunt umbrellas, CryptoPlanet.store, Whale Apparel, Wooden Timepiece, International Pizza & Burgers, Tree of Life Guitars and a couple more vendors started accepting Verge as payment options.
If anything, Verge is starting to look somewhat more professional. Community related input seems to have burned a couple of fires under the team's feet and they are at least making an effort besides their usual, alleged "look at this new vendor we paid to accept us!" game. Everything still looks and feels rather thin; we'll see if upcoming project updates bring any more concrete developments. A new, rebased codebase will be a key milestone for the future, one that the Verge team will likely want to deliver sooner rather than later.

CaptainAltcoin's writers and guest post authors may or may not have a vested interest in any of the mentioned projects and businesses. None of the content on CaptainAltcoin is investment advice nor is it a replacement for advice from a certified financial planner. The views expressed in this article are those of the author and do not necessarily reflect the official policy or position of CaptainAltcoin.com