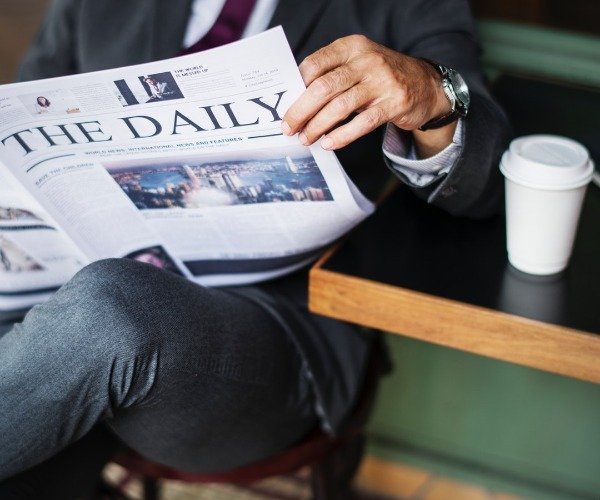 VeChain and BIOS Middle East cooperation announced
Popular supply chain management blockchain platform VeChain will be cooperating with an enterprise called BIOS Middle East.
VeChain is a well-known entity on the crypto market, offering a wide range of blockchain solutions for enterprises looking to exist in the upcoming Internet of Things era.
BIOS ME is UAE's "leading managed cloud provider" and their latest MOU with VeChain will look to deliver a framework of blockchain-as-a-service and blockchain-enabled cloud services. The cooperation is expected to provide a variety of BaaS solutions to BIOS ME clients operating in industries such as energy, finance, petrochem and healthcare.
The platform will integrate its own native BIOS ME Security-as-a-Service offering (aka BIOS Secured) onto the existing VeChain infrastructure. This switch to blockchain technology is done to ensure that any data that's potentially entered remains encrypted and immutable.
 "BIOS Middle East will work with VeChain to extend its proven solutions on the blockchain to be directly accessible to Middle East and African organizations through the CloudHPT platform, which will potentially bring thousands of transactions on a daily basis,"  said Dominic Docherty, Managing Director of BIOS Middle East.
"Leveraging on BIOS Middle East's expertise in Cloud Services and System integration, I believe Dominic's team will help accelerate adoption and transactions on VeChain's platform. Starting from Dubai, one of the world's blockchain-friendly states," added Sunny Lu, Co-Founder and CEO of VeChain.
Pantera Capital worried about 25% of its investments as SEC tightens its grip on ICOs
Dan Morehead and Joey Krug, Pantera Capital's co-chief investment officers, announced that around 25% of their investment portfolio might suffer from increased SEC scrutiny in the near future.
While they confirmed their belief that most of their investments should remain unaffected, they added that a quarter of what they put their capital in was initially sold to US investors without complying with regulation D or regulation S.
The SEC has now learned more about the crypto space and will likely start going after ICOs that launched earlier this year but never registered for proper licensing. Their intentions to go in stronger were certainly confirmed in November, when they announced that two start-ups who raised millions by issuing tokens to non-accredited investors didn't comply with securities laws. One of the projects, Paragon Coin, was fined $250 thousand by the SEC and will likely have to start paying back the ICO investors.
"If any of these projects are deemed to be securities, the SEC's position could adversely affect them. Of these projects, about a third (approximately 10 percent of the portfolio) are live and functional and, while they could technically continue without further development, ending development would hinder their progress," explain the Pantera figureheads.
Money rains in Hong Kong as a Bitcoin miner "flexes" the power of crypto
Several reports popped up yesterday about a man dressed in black making money "rain" off of Hong Kong rooftops. Bystanders reported millions of Hong Kong dollars being thrown off of a building by a mysterious do-gooder.
Naturally the police got involved and after a short investigation it was revealed that the man was in fact a cryptocurrency miner who simply wanted to share the wealth with the public. Identified as a 24 year old Chinese native Wong Ching-kit, said individual apparently got rich during the cryptocurrency boom in 2017 and currently owns a Facebook page called Epoch Cryptocurrency, one that focuses on promoting cryptocurrency/mining related activities.
Chinese 24 year old Bitcoin Millionaire Wong ching kit 黄鉦杰 AKA bi shao ye 币少爷 (Mr coin ) throws 100's of millions of HKD from the roof top. He said "he feels as if he is god and he is responsible to teach the world about bitcoin." Is this a sign of a bullrun incoming or ?! pic.twitter.com/IfgKykB0ME

— Mia Tam (@_blockandchain_) December 16, 2018
Ching-kit's act was captured on social media, and there is a video of his antics where he can be heard screaming:
"Today, December 15, is FCC's big day in announcing the trading race. I hope everyone here will pay attention to this important event …[I] don't know whether any of you will believe money can fall from the sky".
Since the news broke, it was revealed that Ching-kit maybe isn't the Robin Hood he set himself out to be. The claims of "millions of HKD" were soon refuted by the police who reported that they've managed to collect only 5 thousand HKD from the scene. Several social media posts revealed that the man has a history of performing pyramid schemes under various pseudonyms and scamming regular people out of their money, which makes his "heroic" antics rather ironic.
0x updates the public on their plans after DDEX announces switch to Hydro protocol
DDEX, the biggest relayer of 0x protocol and its ZRX tokens on the market, recently decided to switch onto an upcoming fork of 0x called Hydro protocol. This immediately raised concerns in the crypto community regarding the future of 0x itself, especially as Hydro criticized its origin protocol and even implied that 0x might not have what it takes to compete in the current DEX market. Some even interpreted the news as a sign that 0x might completely disappear in the near future.
0x released an announcement aimed at calming the negative voices and reassuring everyone they aren't going anywhere. Reiterating their dedication to a diverse set of goals, including p2p trading, open orderbook, and order matching, they acknowledged that some projects might think this is too much for a single project to handle. Still, they encouraged outside developers to try out the protocol for themselves before dismissing it out of the gate and invited people to the project's social media channels and contribute to the dialogue regarding 0x's roadmap.
0x team suggested that Hydro protocol will be focusing solely on pooling liquidity between different matching relayers, something that they claim is already available with 0x's native R1 protocol. Touting 0x's modular approach (where R1 is just one of the pieces that can be added to the DEX ecosystem) as the best in the game, they suggest that people should expect to see massive improvements in liquidity of the 0x DEX ecosystem in the next 6 months.
Finally, 0x commented on the rumors that their ZRX token is actually "unnecessary":
"Regarding the ZRX token, it is important to review why the ZRX token exists in the first place. Our long-term goal is for ZRX to drive a governance process in which ecosystem participants securely execute protocol upgrades and manage a community treasury. Ultimately, the role of ZRX may evolve through community governance to adapt to changes in the greater crypto landscape. We recently presented at Devcon 4 on how we intend hand over control of the network to ZRX holders. DDEX migrating to their own protocol underscores the importance of governance and giving stakeholders a voice in how the 0x protocol evolves."
Check out the complete blog post they made on this topic here.

CaptainAltcoin's writers and guest post authors may or may not have a vested interest in any of the mentioned projects and businesses. None of the content on CaptainAltcoin is investment advice nor is it a replacement for advice from a certified financial planner. The views expressed in this article are those of the author and do not necessarily reflect the official policy or position of CaptainAltcoin.com