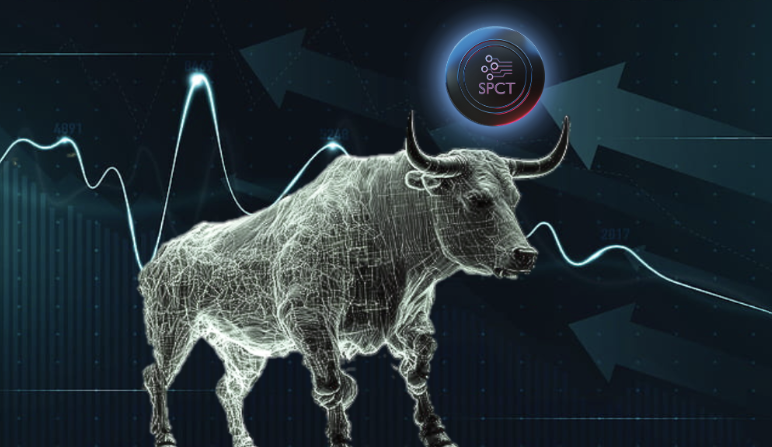 VC Spectra's (SPCT) presale performance has sent shockwaves through cryptocurrency, prompting comparisons to established players like EOS (EOS) and Hedera (HBAR). While Japan has recently whitelisted EOS (EOS), Hedera (HBAR) suffers from increased concerns over decreased APY rates.
Is this reason enough for VC Spectra (SPCT) to surge past EOS (EOS) and Hedera (HBAR)? Let's find out.
The Best DeFi Crypto: VC Spectra (SPCT) Outshines Industry Leaders
VC Spectra (SPCT) emerges as a decentralized hedge fund, offering a unique investment gateway in promising blockchain ventures. The platform's stringent selection process grants investors exclusive access to pre-ICOs and diverse portfolios. Additionally, VC Spectra (SPCT) rewards its investors with buybacks and quarterly dividends tied to their investment performance.
Central to its ecosystem is the SPCT token, adhering to the BRC-20 standard, facilitating smooth exchanges and decentralized trading. Built on the Bitcoin blockchain, SPCT boasts a deflationary design, gradually reducing token circulation via a burn mechanism.
VC Spectra (SPCT) is currently at $0.025 during Stage 3 of its public presale, reflecting an impressive 212.5% surge from its initial $0.008 price and a substantial 127.27% increase from its Stage 2 value of $0.011.
Investors who seize the opportunity now stand to gain a noteworthy 220% return on investment before VC Spectra (SPCT) hits major crypto exchanges at $0.08, affirming the platform's potential to yield substantial profits in the evolving investment landscape.
For this reason, many call VC Spectra (SPCT) the top ICO of 2023.
EOS (EOS) Gets Whitelisted By Japan: Price Implications?
On August 31, the EOS (EOS) Network Foundation marked a significant milestone in its journey toward widespread adoption and accessibility. This development came in the form of whitelist approval for the EOS token by the Japan Virtual and Crypto Asset Exchange Association (JVCEA).
This achievement is groundbreaking as it opens the door for EOS to be traded against the Japanese "Yen" on regulated cryptocurrency exchanges within Japan. This approval also offers increased exposure and accessibility to a broader audience of Japanese users, developers, and investors in the EOS Network.
Starting mid-September, EOS will be available for trading on BitTrade, a reputable cryptocurrency exchange licensed and regulated by Japan's Financial Services Agency (FSA). This development will help rank EOS in the list of top DeFi projects.
The positive reception from the community has been evident, and despite holding the $0.58 level as of August 31, experts are optimistic about EOS's prospects in September. The first week of September is considered opportune for buying and holding EOS tokens, as the rest of the month is anticipated to be particularly favorable for the cryptocurrency.
Hedera (HBAR) In Scruitny After APY Rates Drop Network-wide
On August 31, the APY rates for staking Hedera (HBAR) on Atomic Wallet experienced a significant reduction, dropping from 6.5% to 2.5%. This decrease was part of a broader trend of decreased APY rates across the Hedera (HBAR) network.
As a result, the price of the Hedera (HBAR) token faced a notable decline despite having maintained a positive performance through most of August.
With a trading price of $0.052 on August 31 following the news, Hedera (HBAR) has witnessed a 28.7% drop from its monthly peak of $0.073 on August 15.
Experts suggest the possibility of a price correction and anticipate a further decline to below $0.05 in the first week of September.
However, there is a strong likelihood that Hedera (HBAR) will regain its footing and rise to levels around $0.07 by the end of September, as the steadfastness of buyers plays a significant role in the current situation.
To learn more about VC Spectra (SPCT), visit:
Buy Presale | Website | Telegram | Twitter
Disclaimer: We advise readers to do their own research before interacting with any featured companies. The information provided is not financial or legal advice. Neither CaptainAltcoin nor any third party recommends buying or selling any financial products. Investing in cryptoassets is high-risk; consider the potential for loss. CaptainAltcoin is not liable for any damages or losses from using or relying on this content.