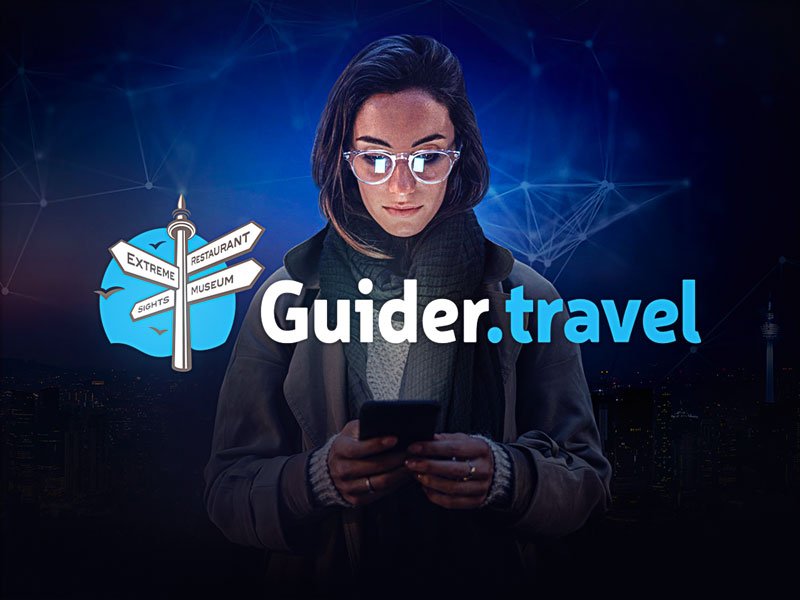 In an industry worth some $2 Trillion annually, global travelers often struggle to easily find reputable local guides when visiting new destinations.
Travel truly expands the mind but globe-trotters of today are becoming not only more adventurous in where they visit but are also more discerning in their expectations. With strong market demand for a single App that unites guides and tourists alike, that service is now a reality.
Introducing Guider.Travel – the Uber of Travel
Guider.Travel is an innovative Android App and website that allows travelers to source knowledgeable and rated local guides.
With 500 tour leaders located all over the globe, the platform will allow visitors to select reviewed guides, select suitable times and enjoy the sights – in many ways, it's just like Uber, but for travel!
Guider.Travel Offers Simplified Travel & Savings
The Guider.Travel team is not only passionate about tech but love the travel industry – they realised that you cannot reinvent the wheel in such a crowded market but you can make travelling easier, simpler and more personable. That is the aim of the Guider.Travel team.
The platform connects guides and visitors directly with no need for a third party – all excursions will be rigorously reviewed and the innovative peer to peer blockchain technology ensures that both sides are duty bound to fulfill the T&C's of the tour.
The process could not be simpler – fire up the App or visit the website, select the guide you want and read their reviews, request a time and enjoy. Once the tour is over funds are released and you can then review the tour!
Guider.Travel Launches IEO – Calling All Investors!
Travel is a hugely important industry and is an increasingly popular area for Fiat and crypto investments.
With an aim to save time, money and make holidaying easier – the Guider.Travel platform will shortly be launching their IEO.
Going to market, the tokens will be sold to ensure a steady flow of capital into this revolutionary platform – the team realised that they cannot change the world, but they can make the world a little smaller.
The MVP is ready to go but needs investment and with 300,000,000 Guider.Travel tokens (GDR) and minimum investments leveled at 0.1 ETH, all payments will be made in ETH. For all further information and a detailed investment proposal please view the Whitepaper.
With no future GDR token releases planned, the ICO exchange platform is a Probit- Exchange meaning that all unallocated and sold tokens will be destroyed.
For all new investors, this means a unique investment offering. Guider.Travel is also actively using referral marketing and provides all referral attractors a 10% cashback of investments and for the top ten – the latest Samsung Galaxy S10!
Join us on our journey and help transform the future of travel!
---
About Guider.Travel: Guider is an entirely unique platform that brings together local guides and travelers across the world. Using an innovative peer to peer network the platform is accessible and offers both savings in time and money whilst at the same time delivering peer-reviewed guides to visitors. For all further information please visit the website.