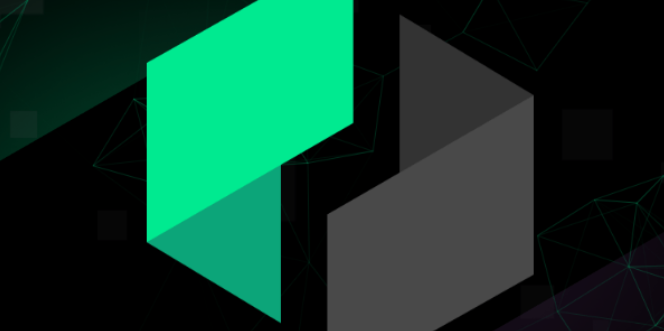 Ubiq hasn't been showing many signs of life recently. After its September peak of $0.7364, the currency took a nosedive towards a low of $0.4933 on the 10th.  Slight recovery towards $0.6073 on the 14th followed after this drop but this lower high was followed up with another fall. This brought us Ubiq's September monthly low of $0.4638 that was reached on the 30th. October also saw a strong peak in trade volume as the mentioned stat jumped from the $30k zone to $750 thousand in under a day.

At the moment of writing, Ubiq can be purchased for $0.510403 USD (-0.22% drop in the last 24 hours)/0.00007759 BTC (-0.63% drop in the last 24 hours). This value is 92.82% lower than the currency's all-time high of $7.11. Daily trade volume is almost non-existent with $36,571 USD/5.56 BTC worth of UBQ exchanging hands during the last day. With a market cap of $21,747,826, Ubiq is the 203rd most valuable cryptocurrency on the market.
Block-Head confirms that Ubiq has some short-term potential to rise:
"Looks as though the price of UBQ is getting ready to launch. We can see that price is pushing up against the resistance from the diagonal trend line AND the 20 EMA. There's been a lot of buying over the past week too, so it's only a matter of time.
Reasons for trade
Price has broken the trend line and is retesting as support (4hr)
High volume
False break
Double bottom (almost)
VPVR shows that there's not a great deal of resistance likely once we break above the 50 EMA and that could be explosive for price – a potential 80% return!"
Check out his analysis here.
The project recently released two updates scribing events that happened to it throughout the last couple of months. They crunched some numbers and noticed that the hash rate and network difficulty of their  POW algorithm stayed quite resilient during the last crypto market, as the network managed to stabilize in the 250-400 GH/s range. Transactions also remained in 40-60 thousand weekly range, which is some way off from the network's full capacity of 12.8 million transactions per week.
---
?If you are interested in privacy coins – Monero coin (XMR) along with DASH (DASH coin) is most known. Right behind them, ZEC (Zcash cryptocurrency) and many forks of it are fighting for their place in the spotlight.
---
As per the Ubiq report, Version 1.0.2. update for Sparrow has been released. The update contained several bug fixes, including an issue where invalid transaction signatures were being generated. The update also brought back-end updates for the Sparrow remote procedure call (RPC) nodes. The 1.0.2. update should help streamline the Escher interface as well by allowing users to vote on proposals through a simple two-click process.
The project also released a monthly report for September 2018, a first recap of this kind they've ever done. The report brought several key updates related to development progress, community projects and marketing activities. The project started off with governance updates, confirming that they've recently performed a restructuring of their official communications channel. The responsibilities regarding the production of new content and managing operations have been divided among the team members in order to give the core team an opportunity to focus on development and networking. They also established monthly operation calls where priorities, team structure and other issues are discussed. Finally, ESCH airdrop #3 and results of UIP2 voting were released.
In development updates, the team released the version 3 of Spectrum, the overhauled interface of Ubiqscan. The latest version contains a completely overhauled code which provides users with increased functionality and better performance.
UIP1 update was also spoken about, confirming the completion of preliminary development activities and a switch to limited public testing phase. 20 community miners will run the algorithm on the testnet, letting the team make observations and iron out any potential issues. The algorithm will be called UBQhash and could be introduced by the end of 2018.
Several advertising/marketing updates were confirmed as well. Kris Lester was presented as the new Ubiq Community Manager while existing member of the core team, Alex Sterk, got promoted into a Business Manager. Project's Medium blog was also revamped, to bring Medium more in line with the Ubiq brand. A part of this rebrand will be the introduction of Ubiq Research section which will address frequently asked questions about Ubiq's functionality and development.
In other updates, Ubiq was confirmed as the latest addition to Blockfolio Signal.
Ubiq is proud to be officially added to Blockfolio Signal!

The team will be putting out updates so make sure to add UBQ in Blockfolio$UBQ @blockfolio pic.twitter.com/m8MfvH4Myb

— Ubiq [Check any giveaways in Ubiq Discord] (@ubiqsmart) September 29, 2018
Long-term community member 'Dogedoggerton' (Doge for short) represented Ubiq at 'Token Fest' in Boston, which lasted from 13 to 14 September. Doge was pretty involved in networking and project promotion and returned with positive experiences about blockchain and crypto in general. Alex Sterk was in attendance at the Blockchain Seattle event on 11–12 September represented Ubiq in the networking sessions.
There were a couple more updates which you can read about in detail here. Overall, Ubiq is working hard on delivering a fully operational product and are slowly starting to roll out promotional material to raise awareness of their project. We'll see if this will be enough to make Ubiq a major market player in the future.

CaptainAltcoin's writers and guest post authors may or may not have a vested interest in any of the mentioned projects and businesses. None of the content on CaptainAltcoin is investment advice nor is it a replacement for advice from a certified financial planner. The views expressed in this article are those of the author and do not necessarily reflect the official policy or position of CaptainAltcoin.com