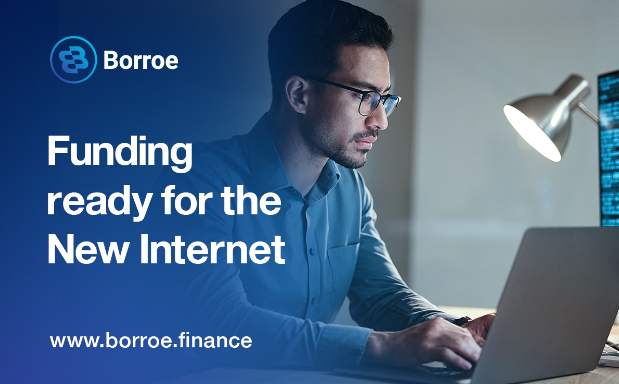 A new Bitcoin ($BTC) wallet has just been released and analysts hope it will inspire a bullish rally. Meanwhile, Stacks ($STX) is rallying after GrayScale challenged the SEC's refusal to approve its Spot Bitcoin ETF. Elsewhere, Borroe.Finance's ($ROE) presale is heating up, leading analysts to believe it could become a top ICO. Should such expectations be taken seriously? Let's see what the market thinks.
Leather Wallet Excites The Bitcoin ($BTC) Community
On August 31, 2023, Trust Machines announced the launch of a new Bitcoin ($BTC) wallet called "Leather." The wallet comes with upgraded functionality that allows the transfer of Bitcoin-related assets. The wallet would also allow the movement of Bitcoin ($BTC) ordinals. Furthermore, it would enable seamless communication with other Bitcoin ($BTC) L2s like Stacks ($STX).
The announcement comes amid the SEC's decision to delay approval of Bitcoin spot ETFs to mid-October. A move that disappointed investors who hoped that Bitcoin ($BTC) would rally in September due to such approvals.
Bitcoin ($BTC) had jumped to $27,727 on August 29 following GrayScale's victory over the SEC. Unfortunately, it fell by 6.4% on August 31, reaching $25,931. It could fall by another 1.5% to $25,600 due to the SEC's Bitcoin ($BTC) ETFs delay.
Stacks ($STX) Capitalizes on Hype Around Grayscale's Victory
On August 29, a US Court ruled in favor of GrayScale in its Spot Bitcoin ETF case. The court voided the Security and Exchange Commission's (SEC) rejection of Grayscale's spot Bitcoin ETF. It also granted GrayScale's petition to review the regulator's refusal to approve its application.
Analysts say the ruling could weaken the SEC's hard stance. The crypto market jubilated because the ruling could lead to the first spot Bitcoin ETF approvals. A move that would increase demand for Bitcoin-related tokens like Stacks ($STX).
Stacks ($STX) was trading at $0.46 on August 27. On August 30, Stacks ($STX) jumped by 13.0% to $0.52 – a day after Grayscale's court victory. Analysts say Stacks ($STX) could rise by 8.1% to $0.53 due to its high trading activity. If it maintains its rally, Stacks ($STX) could become one of the best crypto coins of 2023.
Borroe.Finance ($ROE); Contributing to the Growth of Businesses with Instant Funding
Many companies today work at extremely high operational capacity to meet the demands of the everyday consumer. Ironically, these companies can only do so according to their ability to raise funding on time and consistently. Unfortunately, the traditional banking sector fails them via its high costs, long delays, and unmet requests.
Borroe.Finance ($ROE) seeks to surmount these challenges by creating an efficient peer-to-peer fundraising environment. Borroe.Finance ($ROE) leverages the power of technology in connecting revenue financing markets to an easily accessible platform. 
The platform easily provides secure loans without the bottlenecks associated with traditional financing platforms. Companies take loans on Borroe.Finance ($ROE) by working auctioning off future revenue like subscriptions, management fees, and royalties. These companies can add attractive discounts and bonuses to attract interested buyers.
Borroe.Finance's ($ROE) earliest investors rejoiced after the token rose by 25% as it entered Stage 1 of its presale. It currently costs $0.0125.
However, Borroe.Finance's ($ROE) is expected to reach $0.040 by the end of its presale. Such growth would translate to a 300% growth from its initial price of $0.010. Due to these projections, investors are now convinced that Borroe.Finance ($ROE) might be among the top DeFi projects of 2023.
Learn more about Borroe ($ROE) here:
Visit Borroe Presale | Join The Telegram Group | Follow Borroe on Twitter
Disclaimer: This sponsored content is not endorsed by CaptainAltcoin, which takes no responsibility for its accuracy or quality. We advise readers to do their own research before interacting with any featured companies. The information provided is not financial or legal advice. Neither CaptainAltcoin nor any third party recommends buying or selling any financial products. Investing in crypto assets is high-risk; consider the potential for loss. CaptainAltcoin is not liable for any damages or losses from using or relying on this content.