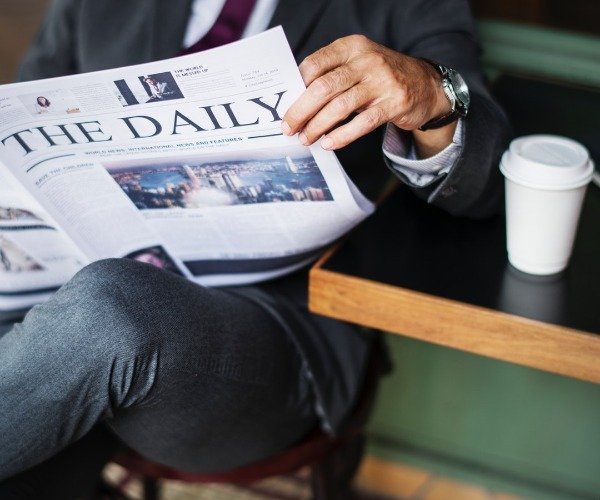 New week rolling in brought us several interesting crypto updates. Today we focused mostly on important project milestones and spiced things up with one story focused on crypto regulation. Check it all out down below:
SP Group launches a blockchain-backed energy marketplace
According to a press release published today, SP Group, an electricity and gas providing company from Singapore, has launched a blockchain-powered renewable energy certificate (REC) marketplace.
The marketplace was revealed during ASEAN's Energy Business Forum which is being held in Singapore.
SP group intends to use the blockchain solution to make its energy marketplace more convenient, transparent, secure and efficient.
The marketplace will link up producers of solar energy with small businesses/households looking to reduce their carbon footprint. SP Group will facilitate the sale of the mentioned REC's on both a local and an international level. Each REC is actually a document which proves that a certain amount of electricity has been produced by solar batteries.
SP Group already onboarded its first customers in global real estate developer CDL and multinational banking corporation DBS Bank. The marketplace's supply side won't be lacking from the get-go as Cleantech Solar Asia, LYS Energy Solutions and Katoen Natie Singapore, all solar energy sellers, will be a part of it.
Tron gives a sneak peek into its decentralized exchange
TronWatchMarket is a new decentralized exchange that is being created by a community team who were originally behind the development of the TronWatch wallet. Plenty of work has been done on the platform and the team has decided that their product is ready for a public demo, which was announced just a couple of hours ago.
The team explains the demo further:
"The demo is running on Testnet and all trades are being executed by our smart contract. This means that although it's not real currency yet, what you see will function on Mainnet in the same way. We have a few bots actively trading on TronWatch Market, so sit back and watch the charts, order book, and recent trades for a minute."
With a simple and useful user interface and a fast Tron blockchain under the hood, the project promises to let users trade TRON, TRX10 and TRX20 tokens quickly and safely. They are currently running a token sale and once this is completed we should know more about their abilities to deliver on their promises.
UK government warned about "bad crypto regulation"
A joint report from the British Business Federation Authority (BBFA), venture capital fund Novum Insights, and cryptocurrency exchange TodaQ responded to a recent British MP initiative to crack down on "illegal" activity in the crypto industry.
The recent attempts to tame the crypto wilderness by giving more power to UK's top finance regulator Financial Conduct Authority (FCA) might just backfire, claims the report.
The report suggests that "bad regulation is worse than no regulation", saying that irregular application of consumer protection and anti-money laundering laws can only make matters worse for the entire Fintech industry.
Patrick Curry, chief executive of the British Business Federation Authority, claimed that over-reaching regulation could force crypto/blockchain innovation out of the UK, a country known as one of the biggest Fintech hubs in the world.
Regarding the latest initiative, Mr. Curry said: "It is a very blunt instrument approach and I haven't seen this in other countries." He further adds: "The use of this technology is still a voyage of discovery and these technologies are being refined for different types of use. My concern is the law of unintended consequences."
The mentioned report was made as a response to prompts for the Government to extend the power of the FCA's "Regulated Activities Order", which governs the UK financial market.
Zcash Sapling Protocol goes live
Zcash announced today that the Sapling network upgrade went live at the block 419200.
"Sapling activation, occurring on the momentous occasion of the currency's second birthday, brings us one step closer to widespread adoption of an open, permissionless and private payment system," said the project's official announcement.
The upgrade delivers the long-planned new shielded addresses which significantly improve the network performance by reducing the time it takes to construct a transaction by 90% and reducing the memory used by over 97%.
Other tangible improvements include parameters generated by an improved ceremony and the BLS12-381 curve. The addresses became available to zcashd users immediately after the protocol was activated.
At the moment of writing it is impossible to transfer funds from legacy shielded addresses to the new Sapling shielded addresses without revealing amounts. The developers will create a special tool that will automate the migration of funds in a way which keeps their privacy intact. The tool is expected to come soon.

CaptainAltcoin's writers and guest post authors may or may not have a vested interest in any of the mentioned projects and businesses. None of the content on CaptainAltcoin is investment advice nor is it a replacement for advice from a certified financial planner. The views expressed in this article are those of the author and do not necessarily reflect the official policy or position of CaptainAltcoin.com