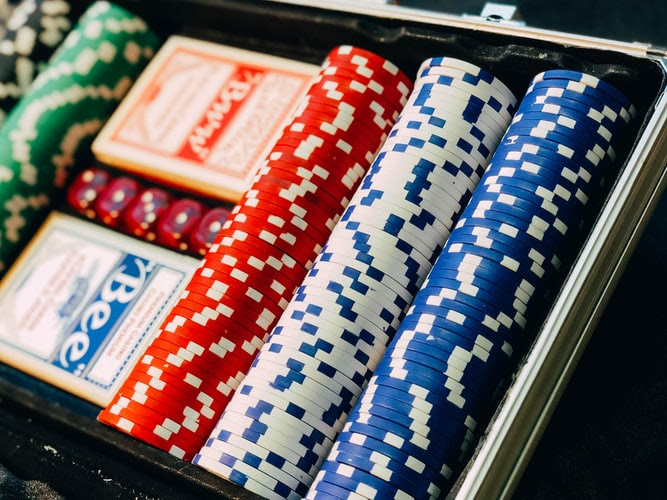 With the mainstream acceptance of cryptocurrencies, online gamblers now have a faster payment option when compared to other traditional payment options. For newbies in the online casino industry, conventional payment options include payment options like credit cards or bank transfers, electronic payment systems, and prepaid cards.
Despite the increased popularity of cryptocurrencies, many online casinos still refuse to adopt them as a payment option for their users. This may be down to a lack of trust in digital assets as a means of payment.
This article will review the benefits of cryptocurrencies over traditional payment options. Additionally, we will look at the top six cryptocurrencies suitable for use as payment options for online casinos.
Benefits of Accepting Cryptocurrencies as a Payment Method
There are many reasons why online casinos should accept cryptocurrencies, and this section of our article will reveal many of these reasons.
Using Cryptocurrencies Attract New Customers
In general, casino players prefer online gambling sites that accept digital currencies because of their convenience and ease. Moreover, withdrawing from this payment method is generally faster than other conventional methods. All of these factors show that online casinos that accept cryptocurrencies will surely attract new players.
Cryptocurrencies are Accepted Worldwide
There are many payment methods available today that are unavailable in most countries. In comparison to traditional payment options, cryptocurrencies are accepted worldwide. The major reason for this is the decentralized nature of digital currencies. This capability allows online casino players to join casinos that may be located far from their own country, making it an excellent payment method.
Lower Transaction Fees
Transaction fees associated with traditional payment methods are often high. As an example, credit card processing fees typically range between 2% and 5%. However, with cryptocurrencies, the cost of transaction fees is lower. With transaction fees involving crypto-assets ranging from 0-1%.
Another disadvantage of traditional payment options is that third parties usually handle financial transactions between players and online casinos. Compared to that system, financial transactions involving cryptocurrencies remove intermediaries. Additionally, these transactions are typically anonymous.
Online casino players who join any crypto casino platform will enjoy the benefits stated above. Let look at the top six cryptocurrencies suitable for use as payment options for online casinos.
Bitcoin (BTC)
Bitcoin is currently the world's leading digital currency, widely accepted by a large part of the globe's population. Bitcoin was created in August 2008 as the first digital currency by Satoshi Nakamoto. Nakamoto described this digital asset as the first peer-to-peer electronic payment system in his white paper on Bitcoin.
As Bitcoin is the world's largest crypto asset, many businesses are starting to accept it as a payment method. Not one to be left out, many online casinos now allow betting with Bitcoin on their sites. These bitcoin casinos offer many benefits to casino players. Some of which include fast transactions and low transaction fees.
Any online casino that intends to offer cryptocurrencies as a payment option must offer Bitcoin as a payment option to its users. This is because of the popularity and acceptance of this digital asset.
Ether (ETH)
Ether is the native token for the Ethereum network and the second-largest digital asset behind Bitcoin. Ethereum was not developed as a crypto platform like Bitcoin. Instead, it was designed as a blockchain-based distributed computing platform with operating system characteristics.
Simply put, Ethereum is a development platform for developing blockchain-based applications. However, its native cryptocurrency, Ether, has gained massive popularity among crypto traders worldwide. As a result, online casinos looking to support digital currencies need to accept ETH as a payment option on their sites.
Tether (USDT)
The Tether currency is a stable coin whose value is tied to fiat currencies like the dollar, the euro, or the Japanese yen. For newbies to crypto, stable coins are digital assets created to remain stable despite massive swings in the crypto markets. To keep them stable, the value of stable coins is usually attached to the value of fiat currencies.
Tether is the most prominent stable coin in the crypto space. As a result, many crypto casinos accept them from players. Like Bitcoin and Ether (ETH), Tether's popularity makes it an essential cryptocurrency in any crypto casino's payment option.
Litecoin (LTC)
Litecoin stands out among the top ten digital currencies by market capitalization, and is often seen as a worthy competitor to Bitcoin. Litecoin is a hard fork of Bitcoin and was created by Charlie Lee.
Despite sharing many similarities with Bitcoin, this digital currency differs in many ways. For instance, Litecoin offers users faster transactions when compared to Bitcoin. This means that Litecoin transactions can be processed in under 3 minutes, while Bitcoin transactions may take ten minutes.
We must state that Bitcoin has improved on its transaction speed. However, bitcoin remains faster. The speed and market capitalization of Litecoin makes it an excellent payment option for online casinos.
Bitcoin Cash (BCH)
Bitcoin Cash is another cryptocurrency that is a hard fork of Bitcoin. As a result, this digital asset shares numerous similarities with Bitcoin. Transactions involving this digital asset are transparent, secure, and involve low transaction fees. As a result, many crypto casinos have adopted this digital asset as a method of payment on their platforms.
Monero (XMR)
Monero is another digital currency that crypto casinos have adopted as a payment option for their players. Released in April 2014, Moneros is an open-source cryptocurrency platform that places serious emphasis on privacy, decentralization, and fungibility.
The token's emphasis on privacy makes it the perfect digital currency for making anonymous transactions. Online casinos that wish to adopt cryptocurrencies as a payment option can include Monero because of its emphasis on privacy.

CaptainAltcoin's writers and guest post authors may or may not have a vested interest in any of the mentioned projects and businesses. None of the content on CaptainAltcoin is investment advice nor is it a replacement for advice from a certified financial planner. The views expressed in this article are those of the author and do not necessarily reflect the official policy or position of CaptainAltcoin.com