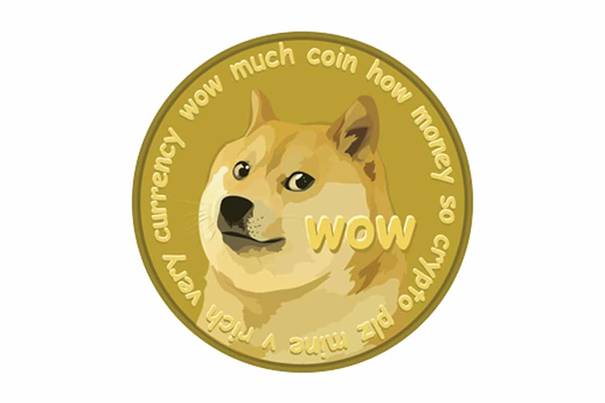 Dogecoin didn't show any notable signs of breaking out or going under in the last month or so. It surged to its July highs of $0.003950/53 satoshi on the 19th after Coinbase interest was announced. Since then, DOGE kept bleeding out slowly, falling to $0.002940/38 satoshi on the 31st. The month of August started off with more of the same, as the coin reached monthly lows of $0.002159/36 satoshi around 14th. Ever since, DOGE has been doing ok, probably looking to find some extra BTC stability before making a move.
Doge is currently sitting at $0.002382 (0.15% rise in the last 24 hours)/37 satoshi (o.75% drop  in the last 24 hours). Daily trade volume of 1,230 BTC is mostly concentrated on YoBit (30%) and BtcTrade.im (18%). A market cap of $279,799,864 makes DOGE the 33rd most valuable cryptocurrency on the market.
ForecastCity from TradingView provides an insight into Dogecoin's TA:


"DOGECOIN/DOLLAR is in a range bound and the beginning of uptrend is expected. The price is below the 21-Day WEMA which acts as a dynamic resistance. The RSI is at 40. While the RSI and the price downtrend in the Daily chart are not broken, bearish wave in price would continue. 
Trading suggestion:
There is a possibility of temporary retracement to suggested support zone (0.0023 to 0.0015). if so, traders can set orders based on Price Action and expect to reach short-term targets.
Beginning of entry zone (0.0023)
Ending of entry zone (0.0015)"
Dogecoin has recently started showing why the tag of a "meme" currency doesn't mean that a currency is useless. Looking back to the last month or so, Doge has been one of the better value storing currencies (other than Tether and similar stablecoins obviously) and is seemingly very close to finding the actual bottom price in this current bear run (if it hasn't found it already). Fundamentally similar to Bitcoin in terms of being a minable currency (the difference being it uses the Scrypt mining algorithm), Dogecoin's main goal is to become a widely accepted, everyday trading currency.
---
?Keep your coins safe: read our article and review of Ledger Nano S wallet.
---
Naturally, for this plan to work Doge will need wider overall adoption, both with in terms of user base and merchants that accept it. Its recent addition to Robinhood will certainly help the currency gain more liquidity and increase the user demand for it. The coin could benefit greatly, at least price-wise, with potential additions to Binance or Coinbase, as somewhat surprisingly its trading still isn't supported on either. Coinbase has recently announced that Doge will be considered as a part of their Coinbase Custody line-up; following the old "if there is smoke, there is fire", it wouldn't be far-fetched to think that Dogecoin might one day end up on Coinbase's trading platform as well.
All of these venues of purchase will be useful to people looking to get into crypto (and Doge) all over the world. As the coin maintains its reliability, financially endangered people from countries like Turkey or Venezuela might turn to Dogecoin as a stable venue of keeping their value safe. At the same time, a marketplace on which they'll be able to spend their DOGE and purchase necessary goods will be an integral part of the equation as well.
The list of merchants that support Dogecoin purchases grows… not quite by the day, but is still evolving. For now, markets like BitcoinShop, GamerzHeat, Strange Donuts, BitBurgers and several more have officially confirmed their intention to let people pay for their goods with Doge. BitRefill, a platform that lets users purchase Amazon giftcards, also recently confirmed its support for the coin. The game DogeRacer we already wrote about is moving in its development slowly and will be another part of the growing Doge marketplace.
Overall, the story remains the same with Dogecoin. It a cheap, reliable currency that could go up quite significantly if/when another bull run comes around and if/when wider adoption comes around. The coin is way off its all-time highs, both in BTC (300 satoshi) and in USD ($0.01), so there is definitely room to grow. Of course, the coin could also go down; as DOGE is currently worth around 40 satoshi, if you invested right now the coin needs to lose only 10 satoshi for your portfolio (assuming it's all DOGE) to drop by 25%. So to say that investing in such a cheap, meme coin is a smart idea probably wouldn't be true. But at the same time, there are many worse ways to spend your money in crypto than to spend it on Dogecoin.

CaptainAltcoin's writers and guest post authors may or may not have a vested interest in any of the mentioned projects and businesses. None of the content on CaptainAltcoin is investment advice nor is it a replacement for advice from a certified financial planner. The views expressed in this article are those of the author and do not necessarily reflect the official policy or position of CaptainAltcoin.com