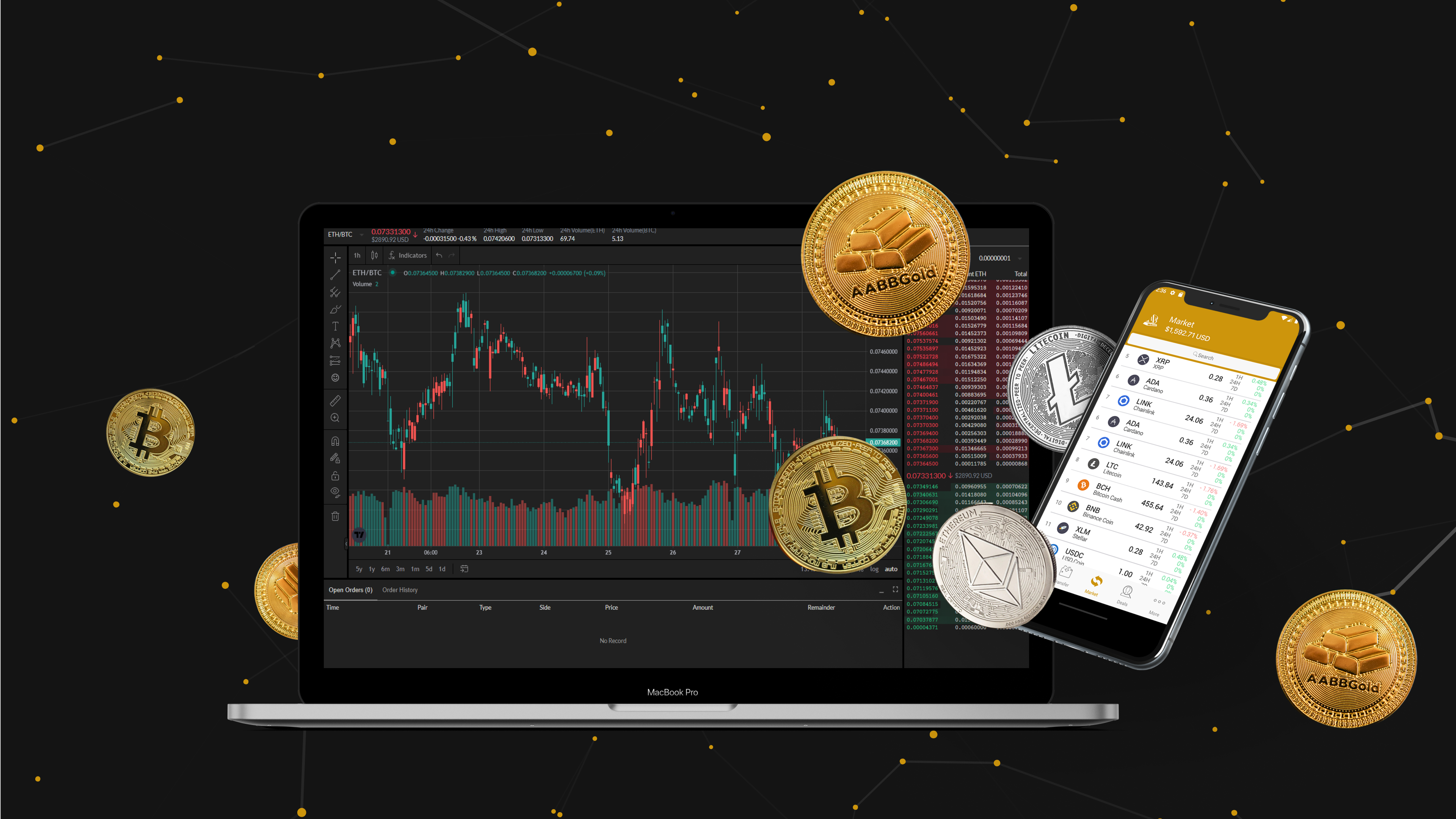 As the world increasingly moves towards digital payments, it was only a matter of time before crypto entered the fray. And that time is now, as the AABB Gold Token will soon have its crypto payment gateway. This operation will allow users to make fast and secure online payments for products and services using their favorite cryptocurrency.
The PayAABB solution, as the founders labeled it, will soon go live and bring new possibilities to businesses and customers.
How Do Gold-Backed Cryptocurrencies Work?
Gold-backed cryptocurrencies are digital assets that someone linked to physical gold. In other words, each token has a backing system of a certain amount of gold, which a company holds in a secure vault.
Gold-backed crypto tokens can enable investors to purchase goods and services. Furthermore, token holders may trade these coins on cryptocurrency exchanges.
One of the main advantages of gold-backed cryptocurrencies is that they are more stable than traditional fiat currencies. This is because the value of gold tends to be less volatile than fiat currencies. Gold-backed crypto tokens can also work as a hedge against inflation.
Another advantage of gold-backed cryptocurrencies is that they offer a way to invest in gold without physically owning it. For example, you can buy gold-backed crypto tokens if you want to invest in gold without physically storing it.
AABB Gold Token (AABBG) Ecosystem
AABBG is more than just a digital gold token. It's an ecosystem that allows users to buy, sell, and store their gold securely and conveniently.
The AABBG ecosystem runs on the Ethereum blockchain, which provides a decentralized and secure platform for transactions. AABBG tokens are ERC-20 compliant, meaning you can store them in any Ethereum wallet.
Trading AABBG tokens can happen through the project's wallet (AABB Wallet) and exchange (AABB Exchange). AABBG offers a variety of benefits to its users, including:
Security: The AABBG ecosystem runs on the Ethereum blockchain, which is highly secure.
Convenience: AABBG tokens can be stored in any Ethereum wallet, making it easy to buy, sell, and store this coin.
Transparency: The AABBG ecosystem is transparent, allowing users to see all transactions that have taken place.
All the available tokens use a backing system with physical gold at its core, with a maximum supply of 5.4 million coins. The project's founders tied the value of AABBG to 0.1 gram of gold.
The AABB Gold Token offers several advantages over traditional fiat currencies or other cryptocurrencies.
Gold is a universally accepted store of value.
No one can create gold out of thin air like fiat currencies, so there is no inflation risk.
Gold tokens are easy to trade on online exchanges.
Transactions using gold tokens are fast and secure.
The Introduction of the PayAABB Solution
PayAABB is a new crypto payment service offering users several features and benefits. Here are some of the main features of PayAABB:
Users can make instant, secure payments using their credit or debit cards.
PayAABB offers a wide range of payment options, including support for major currencies.
The product does not require any hardware or merchant fee to work.
PayAABB will support B2B and B2C transactions.
PayAABB has a lot to offer both businesses and customers. For businesses, it provides a safe and secure way to accept payments. It also offers a wide range of features that can save businesses time and money.
For customers, PayAABB lets anyone spend cryptocurrencies through multiple channels, such as SMS, e-mail, and others.
The AABB Wallet
The AABB Wallet is a virtual wallet that allows you to securely store your cryptocurrencies. It is a popular crypto wallet choice offering several advantages, including high security, ease of use, and flexibility.
One of the main advantages of the AABB Wallet is its security. The wallet uses a passphrase and a PIN code to protect your funds.
Another advantage of the AABB Wallet is its ease of use. The wallet has a user-friendly interface that makes it easy to navigate. Additionally, it offers a variety of features that make it more convenient to use. For example, we can mention the possibility of sending coins via e-mail or SMS through iTransfer.
Lastly, the AABB Wallet is also very flexible. It allows you to store various cryptocurrencies in one place and is fully compatible with the AABB Exchange portal.
The Company Behind the AABBG Token
One of the primary goals of Asia Broadband Inc. (OTC: AABB) is to supply and sell precious and base metals to Asian markets. Asia Broadband's subsidiary, Asia Metals Inc., focuses on purchasing high-potential gold assets in well-established mining communities throughout Mexico.
An innovative distribution system is possible through the company's vast industry relationships. The team that launched the AABBG Token has worked for years in the gold sector.
AABB's vertical integration approach to sales transactions aims to distinguish the company and provide shareholders with distinct value.
Conclusions
AABB has created a revolutionary way to invest in the gold market with their AABBG token. By using blockchain technology, the company eliminated many fees and problems associated with other gold investing methods.
Their system is easy to use and secure, making it a popular choice for investors of all experience levels.
You may visit the project's website for more information about how to get started investing in gold through cryptocurrencies. AABB's social media pages (Twitter, Reddit, and YouTube) are also a way to join the project's community.

CaptainAltcoin's writers and guest post authors may or may not have a vested interest in any of the mentioned projects and businesses. None of the content on CaptainAltcoin is investment advice nor is it a replacement for advice from a certified financial planner. The views expressed in this article are those of the author and do not necessarily reflect the official policy or position of CaptainAltcoin.com