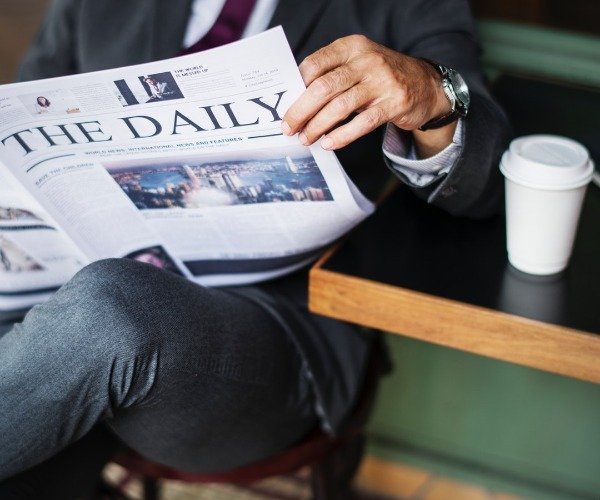 TenX responds to accusations aimed at their founder Julian Hosp
Julian Hosp, president and founder of TenX blockchain debit card project, was previously accused of many nefarious things. While most people pointed out his arrogant behavior and dismissal of criticism regarding his current project, a part of the community suggested Hosp was known for taking part in suspicious activities even before creating TenX. Recently a new video popped up confirming the accusations of the latter group.
The video shows a younger-sounding Hosp giving people instructions on how to join and progress in a project called Lyoness, a now-defunct Austrian discount-shopping service that has been found by several courts to be an illegal pyramid scheme. Hosp's distinct voice is easily recognizable throughout the video, and his personal logo appears several times, confirming that the person giving out instructions is in fact him.
Hosp gives out several tips and guidelines on how to "move up the pyramid" by recruiting new Lyoness members; he suggests that aspiring schemers should harass their friends and family "who cannot dodge them" and teaches people how to conceal their true recruiting intentions when approaching others. You can check out the video for yourself here.
The mentioned Lyoness has had several court orders filed against it, proclaiming the project an illegal pyramid scheme. Norway, Switzerland and Austria have banned the project from operation on their territories, but several other countries found no issue with the way this project operated. The project has since rebranded into "Cashback World" and is offering cash-back shopping cards to lure people in. The "cashback" part of the scheme has been called "unimportant" by both the founder of Lyoness and Hosp himself, who proclaimed: "we are not looking for savers [cash-back card users] at the moment, we are looking for business-oriented people" while still working with the project. Breakermag did an in-depth look into the entire Lyoness scheme and you should check their article out here for more details.
TenX have since responded to this controversy by issuing an official statement on their subreddit. The statement explains how Hosp was a "writer, public speaker and motivational coach" who was involved in multiple projects before joining TenX. Claiming Hosp never tried hiding his previous affiliations, the project explains that his relationship with Lyoness ended in 2015, years before he started working on TenX.
The community reaction was expectedly harsh. One Redditor explained the general community sentiment:
"Uh, what Julian Hodl was involved with was a pyramid scheme. Full Stop. Pyramid schemes are obvious to everyone, particularly to the people actually involved in them.
So you're saying he had no idea it was a pyramid scheme? Then you guys are lying. Because of course he knew. And if he didn't know, then he's not intelligent. If he didn't know it was a pyramid scheme – something obvious to everyone – then quite simply he is dumb. Not an intelligent person. Intellectually dense. And a person like this I would have no confidence in being the CEO of a company.
So either Julian and TenX are lying, or Julian, CEO of TenX, is really really dumb."
Others pointed out how TenX responded almost instantly to these accusations but are not able to give project updates to their community on a regular basis.
All in all, this isn't a good look for both TenX and Julian Hosp. A Medium post claiming Hosp helped thousands of people get their money back from the Lyoness scheme popped up recently; the article is mostly based on eye witness accounts so take it for what you will.
OriginTrail mainnet goes live
OriginTrail, a project focused on decentralized global supply chain data management, saw its mainnet go live a few days ago. The mainnet is now up and running, with nodes successfully joining the network and the whole ecosystem in full swing.
OriginTrail's mainnet is called Vostok and is an important step in this project's development, showing how far they came from their token generation event which was held this January.
"With the launch of the mainnet, the vision of the decentralized network outlined in our White Paper is now meeting real market conditions. OriginTrail is now bringing tangible benefits to global supply chains by providing a stable, decentralized network built for scalability and efficiency of data exchange with integrity," said the project.
In the Vostok stage, the network will gradually introduce litigation mechanisms. An initial stake of 1000 TRAC tokens is needed to participate in the node application program. TRAC will stay an ERC-20 token as OriginTrail's mainnet is not a blockchain, but a blockchain-agnostic decentralized network that utilizes TRAC as means of compensation. Read more about the mainnet, OriginTrail's technology and overall vision here.
An epidemic of phantom/hacked accounts sweeps the EOS network
With each passing day, EOS looks less like a cryptocurrency and more like an $4 billion, easily hackable database just waiting to be exploited. Sources reported yesterday that EOS platform is becoming increasingly unsafe, with an increased amount of phantom/hacked EOS accounts being noticed on the blockchain.
One of the more popular "Ethereum killers" (also bears the badge of the most successful ICO of all time) currently has almost 200 dApps on it which can be used by over 500 thousand registered EOS accounts. The network also keeps reporting impressively high transaction volumes, with the latest weekly average sitting at over 40 million operations. Comparing EOS to its biggest competitor Ethereum shows that EOS has 9x more active users and 10x more transactions.
However, a cybersecurity company Peckshield analyzed these numbers and found that almost 120,000 EOS accounts are under centralized control. The group also suggests that these group-controlled accounts started popping up around the same time EOS dApps started becoming "hot", indicating that these accounts might be responsible for the increased dApp usage volumes. They also discovered that over 200 thousand EOS accounts are dormant, having not shown any activity on the network in a while.
Finally, Peckshield research shows that at least 27 EOS apps have serious security issues due to which over 400 thousand EOS tokens have been stolen so far. Security researcher Guo Yonggang suggests that these thefts aren't related to the EOS blockchain's weakness; he feels that they are result of mailicious third party actors finding weak points "behind the scenes".
Cornell professor brings light to the failure of algorithmic stablecoin NuBits
Emin Gün Sirer, a professor at the prestigious Cornell University, co-founder of bloXroute Labs, and a popular Twitter crypto personality, tweeted about a once very popular phenomenon that only shortly swooped the crypto community – the infamous algorithmic stablecoins.
These are digitalized stablecoins without any collateral behind them, envisioned to be pegged to a certain real life currency by code and programming.
Gün Sirer reminded us of one algorithmic stablecoin called NuBits, which famously lost its 1:1 peg to USD back in March 2018 and is currently traded at $0.04 USD.
NuBits, an algorithmic stablecoin designed to be pegged at $1, is currently trading at $0.04.

Here's their whitepaper, with some really strong claims and absolutely zero proofs. Turns out that the system design was entirely aspirational. https://t.co/RoNRO2sJM3

— Emin Gün Sirer (@el33th4xor) December 9, 2018
Posting a link to the project's whitepaper, the professor realized that their idea was based in almost zero actual proof, calling the entire system "aspirational" at best. Pointing out that the markets won't necessarily follow what your whitepaper wants them to do, Gün Sirer concluded his critique by pointing out that very few projects stop and ask what will happen if what they envisioned doesn't materialize.
How does one even write this without stopping for a second and saying, "what if not?" pic.twitter.com/dTGdq80W2b

— Emin Gün Sirer (@el33th4xor) December 9, 2018

CaptainAltcoin's writers and guest post authors may or may not have a vested interest in any of the mentioned projects and businesses. None of the content on CaptainAltcoin is investment advice nor is it a replacement for advice from a certified financial planner. The views expressed in this article are those of the author and do not necessarily reflect the official policy or position of CaptainAltcoin.com