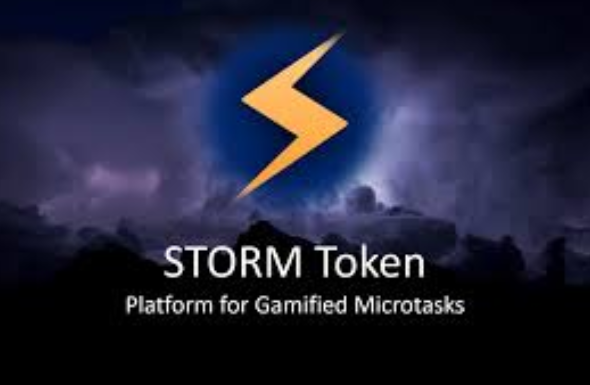 What is Storm Token?
After years of success promoting the blockchain space through our current app, STORM team recognized the additional capabilities that their platform possessed to help the 4.68 billion eligible workers in the world (and not just the 3.4 billion people that can afford to work within today's systems). By creating a secured, decentralized, micro-task marketplace, they plan to disrupt the current environment by empowering the users. The problem with today's centralized systems (e.g. Fiverr, Upwork, and Mechanical Turk) is not only the nonsensical high fees (as high as 10-40% of the transaction), but also the lack of freelancer (seller) protections in their platform. It is time to evolve now.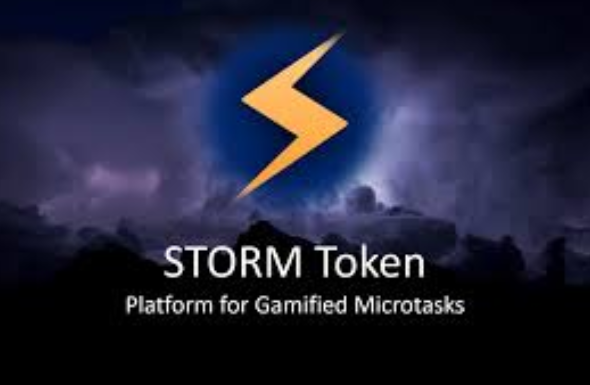 Their vision is to use the power of blockchain to expand our platform to create StorMarket, the first decentralized micro-task marketplace economy. StorMarket will be a place where people can go to utilize their skills and talents to complete various tasks. In addition, automation via blockchain technology will allow for all of the project management and marketing aspect of a micro-task to be integrated into the platform. Blockchain will enable us to be the bridge to a new digital world economy.
By utilizing the power of blockchain, they are expanding our platform to create StorMarket, the first decentralized micro-task marketplace economy.
Token Generation Event (TGE) Structure
| | |
| --- | --- |
| Symbol | STORM |
| Total Supply | 7,500,000,000 Tokens to enable a sustainable ecosystem of Micro-tasks with micro-rewards. |
| Allocation for TGE | 66.7% (includes pre-sale) |
| Pre-sale Period | August 1, 2017 |
| TGE Period | 08/15/17 to 09/14/17 |
| Token Distribution Date | Within 1 week at end of token generation event (by 9/21/2017) |
* We are using a revolutionary hybrid crowdsale model where $10M will be distributed through Bittrex and $40M through smart contracts.
Token Distribution
7,500,000,000 STORM Tokens will be created.
66.7% of tokens available for TGE(includes presale) (Presale participants will be subject to a 6 month lock)
15% of tokens available for User Rewards (Resource for acquisition, promotion and bonuses within StorMarket)
18.3% of tokens available for employees, contractors and partners of the company (12-month lock placed on staff to uphold long-term commitment to STORM)
Team
The advisors for this company are just unbelievable : Tom Bollich was a founding team member of Zynga . Anthony Di Iorio founder @Jaxx , & ethereum . Bill Shihara – the founder & CEO of Bittrex.
Simon Yu – CEO
Rui Maximo – CTO
Arry Yu – COO
Steven Nerayoff – Chief Strategist (Ethereum, Bancor, Alchemist Ventures)
Hanan Gazit – Phd, Gamification Specialist, Juloot Interactive
Calvin Hsieh – Engineering
Sean Zhong – Engineering
Derek Haroutoonian – Marketing Operations
Esther Song – Engineering
Sue Yang – UX Design
Bill Shihara – Advisor & Bittrex CEO and Founder
Tom Bollich – Advisor & Founding CTO Zynga
Anthony di lorio – Advisor & Co-Founder of Ethereum, Jaxx
Liam Roberston – Advisor & CEO, alphabit.fund
Guy Benhartzi – Advisor & Co-founder and CEO of Bancor
Brad Mills – Advisor & Fund Strategist, alphabit.fund
Jeff Pulver – Advisor & Father of VOIP, Founder & CEO of Vonage
Brian Kelly – Advisor & CNBC Fast Money,
Damon Danieli – Advisor & Founder of Appuri
Token Info
Symbol: STORM
Token sale opening date: 7. Nov 2017 
Token sale closing date: 7. Dec 2017 
Concept: Storm Market is a gamified micro-task platform that is changing the way that people all around the world earn with one simple motto: earn from anywhere, at anytime, from any device. Blockchain enables micro-transactions to be carried out in a timely and efficient manner.
It can be traded on HitBTC, Coinrail, Bancor Network, EtherDelta and RadarRelay.
Resources
Roadmap
2014: BitMaker released. A digital advertising application that uproots the traditional marketing methods by offering bitcoin in exchange for customer engagement.
February, 2017: BitTask feature released. Launched our first major release to allow users to opt-in to more multi-engagement level experiences.
August 1, 2017: Whitepaper released. Release official whitepaper for StorMarket and STORM Token.
August, 2017: Public QA session held. Hold a public Q&A and AMA on Reddit to provide the public with opportunity to learn more about the upcoming crowdsale.
August 15, 2017: STORM token crowdsale begins. August 15, 2017 13:00 UTC STORM Token becomes available for public purchase.
Q4, 2017: STORM tokens & BitMaker to be integrated. Enable STORM with BitMaker.
Q1, 2018: BitMaker for iOS to be launched. Launch BitMaker for iOS.
Q1, 2019: StorMarket mobile client to be launched. The first decentralized micro-task marketplace powered by STORM tokens.
Here is a full list of ICO rankings for the upcoming months.
Video Explainer
Our Opinion
Overall we are bullish on this token.The only thing that worries me is how large the uncirculating supply is. This is already a top 100 coin but has a lot of room to grow with some of the use cases I've described below.
Some use cases:
Allows unbanked people with internet access a means by which to earn some income (storm tokens). These tokens are inherently valuable because they can be spent on the storm marketplace or traded for ETH/BTC, which can then be turned into fiat.

One of the biggest tasks that's appealing given the current scene of CS is the idea of labeling machine learning data. This is something that people have used MTurk in the past for, but Storm could provide a cheaper alternative where both parties benefit (buyer gets lower price, data-labeler gets paid more due to lower middleman fees). In addition, it opens the market to a whole new group of people with internet access but no bank.

Freelancing. Again, we can move CS-based freelancing tasks to blockchain payment methods in order to open the market to everyone.

Another freelancing task that could be outsourced is QA testing. Basically – please break my code and make sure that I don't fail corner cases. This is tedious to do alone, but even with standard good-practice software dev., extra testing always helps.
Why are we bullish?
Labeling ML data alone is big. Until clustering algs are reliable enough to provide class organization, human labeled data is essential.

Connects dormant talent with tasks that need to get done (data labeling, software dev, other freelancing tasks, etc.)

Can be used as a global recruiting system for developers, designers, and creatives in general.

Currently advised by CEO of Bittrex. May be listed on Bittrex soon…

CaptainAltcoin's writers and guest post authors may or may not have a vested interest in any of the mentioned projects and businesses. None of the content on CaptainAltcoin is investment advice nor is it a replacement for advice from a certified financial planner. The views expressed in this article are those of the author and do not necessarily reflect the official policy or position of CaptainAltcoin.com