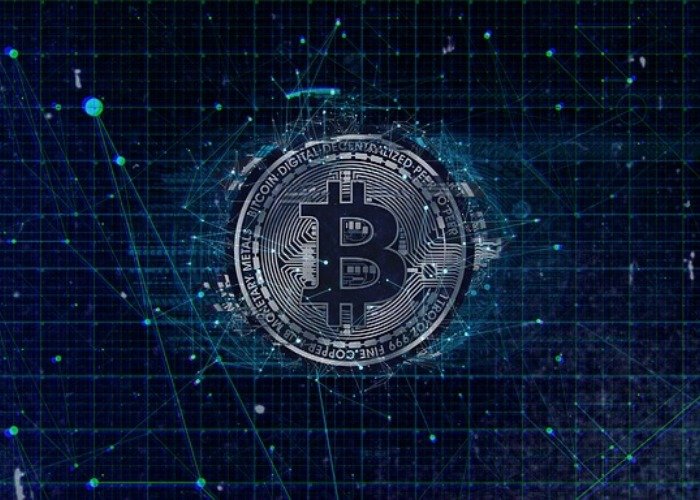 This dramatic assertion came from the mouth of Samuel Leach, founder of multi-purpose crypto token Yield Coin in an interview he gave for Express.co.uk.
He said: "Bitcoin in my eyes is more like the grandad. You see others come up like Ripple, which has a solid team behind it constantly developing it and progressing it forwards in the future.
"Bitcoin is made, it's done and that's what we're left with and that's what we're working with, so it's one of those that I think will slowly transition away as the market gets bigger.
"As more tokens and more cryptos get created, it will start to move money into other areas of the market.
2017 saw unprecedented demand for Bitcoin, seeing the currency surge from a $1,000 valuation to nearly $20,000 in a year. However, like most trends, it seems the hype has ebbed away, as the coin has endured a 80% drop in valuation over the course of 2018.
Bitcoin enjoyed a period of stability in September and October this year, hovering steadily in the $6,000 to $7,000 range but dropped suddenly below $4,500, making it the lowest value since September 2017.
Mr Leach additionally said:
"Bitcoin is the buzzword – it's what everyone knows when people think of cryptos.

"I think it has served its purpose and will serve its purpose for speculation and making a monetary return."
Why he is wrong:
No better man to explain why altcoin maximalists and bitcoin minimalists are wrong than one of the most known bitcoin developers and educators, Jimmy Song:
"Most altcoins have some technical difference compared to Bitcoin and that is often the reason given for why people invest in them. The reasoning is that since these altcoins have much of the same utility of Bitcoin plus something else, the altcoin can be more useful than Bitcoin and thus take over.
In one sense they're right. If you have a lot of the same technical properties, of course an altcoin existing in a vacuum would do about as well as or maybe even better than Bitcoin existing in a vacuum. Even if the code bases are substantially different but the economics very similar, they likely have the same effect in a vacuum.
Of course, we don't live in a vacuum and the existence of Bitcoin affects the future utility. A feature shown to be useful is very likely to be adopted into Bitcoin itself in one form or another. Thus far, most features that differentiate altcoins haven't been proven to be that useful and thus haven't been added to Bitcoin.
Should an altcoin show usefulness, there are a couple of ways that Bitcoin can add the same utility. First is that Bitcoin can add the feature itself if found useful enough. An example is confidential transactions which is being proposed in a sidechain to Bitcoin. Certain features, however, may conflict with Bitcoin's current use-cases. For example, Bitcoin is an excellent store of value and features that add a larger attack surface are likely not to be added without really good justification. This is where the second way to add utility to Bitcoin comes in. Entrepreneurs can add similar functionality while making a profit themselves. Given that consensus is very hard to change, the latter seems a much more likely path by which useful innovations will find their way to Bitcoin.
In other words, not only do altcoins have to compete with Bitcoin itself, but they have to compete with all the entrepreneurs looking to build something on Bitcoin. Hence while hedging may make sense in some aspects, the more likely outcome is that Bitcoin in one form or another will consume other use cases nullifying any advantage than an altcoin might have."

CaptainAltcoin's writers and guest post authors may or may not have a vested interest in any of the mentioned projects and businesses. None of the content on CaptainAltcoin is investment advice nor is it a replacement for advice from a certified financial planner. The views expressed in this article are those of the author and do not necessarily reflect the official policy or position of CaptainAltcoin.com