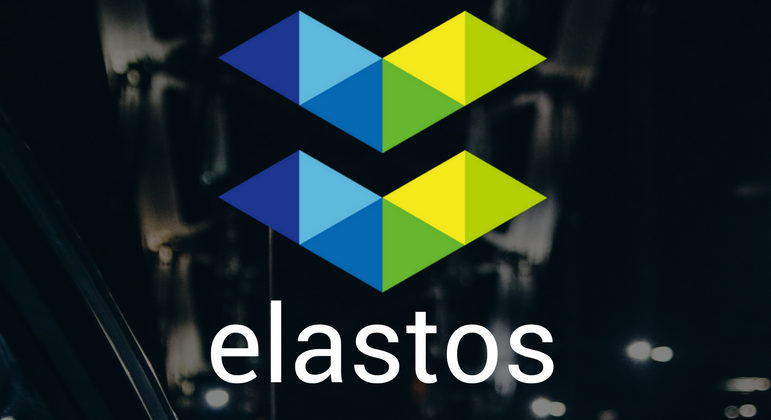 Couple of days ago a bombshell article popped up calling Elastos a scam and citing 10 reasons as to why. Even though the headline of the article was very blunt and tabloidical, there was some substance in some of the points enumarated, even Elastos holders recognized that.
Most of the reasons listed can be projected to any other altcoin, such as unfinished product, overblown partnerships, low treasury balance and similar. However, couple of them are pertinent only to Elastos and amount a valid concern.
The most burning issue that the article revealed was the fact that ELA is merge mined with bitcoin and all of it is done via Bitmain.
"Elastos is actually merge mined with Bitcoin that is carried out at Bitmain. There is NO legally binding contractual agreement between Elastos & Bitmain. Bitmain can say NO to Elastos anytime without any repercussion. The much touted "Partnership" is simply a mutual understanding based on the personal relationship between Rong Chen and Bitmain CEO Jihan Wu. Now that Jihan has left his position at Bitmain , the future of merge mining with BTC.com (owned by bitmain.com) is hanging in the air."
This makes ELA completely centralized and Bitmain-dependent putting the whole network at huge collapse risk. The whole close connection between Elastos founders and Bitmain (soon to be ex?) CEO Jihan Wu, known as one of the most toxic personas in the crypto space, leaves most of the ELA holders at unease.
Jihan Wu has shown on multiple occasions that he is a low-integrity individual prone to making judgement errors – not a good feeling to know such character holds a lot of your coins and can unload all of it at will.
Some of the holders tried to counter the "FUD" with upbeat comments, quoting achievements from 2018:
"-Merged mining with BTC going live with the btc.com mining pool
– Elastos Runtime alpha version (Trinity)
– DID sidechain goes live as the first sidechain in the Elastos ecosystem
– More than 900'000 TV boxes with Elastos carrier have been sold
– Viewchain starting integration of DID and an ELA wallet in the Zapya app
– Several chat apps using Elastos carrier have been released
– launch of the Cyber Republic Alpha
– launch of the Cyber Republic forum
– Meetups and conferences with Elastos attendance all around the world
– A growing team of employees in the United States
– Neo and Ethereum sidechains in testing"
Roller-coaster with a lot of decelerating baggage
Elastos has been a roller-coaster – a project that shows flashes of immense potential sprinkled with a lot of shady business practices and inexplicable delays, fails or outright silence and lack of communication.
Elastos was one of those chinese projects that created big community behind it in a very short period of time.
How safe is Binance and how to trade on it?
One announcement back in October from the Elastos team hit like a lightning bolt – the team came out with a statement that "after consulting with trusted advisors within the Elastos ecosystem, including legal experts", the Elastos team have made the decision to unwind their ELA coins lock-up program and end it early.
In the announcement, Rong Chen, Elastos Foundation CEO, explained how they reached this decision:
"First, it is our understanding that in order to be fully compliant for expansion into Western markets, it is critical that these coins be unlocked. If Elastos is to succeed as an international project, compliance with Western laws is paramount. When we launched this lock-up program, it was not clear to us that these types of programs could be seen as out of sync with compliance. Now that we have been informed that the continuation of this program may cause compliance risk, we feel strongly that this modification is in the best interest of Elastos' long-term success," – he wrote, adding:

"Equally important, we want to minimize the risk that the lock-up program's regularly scheduled annual coin unlocking could subject our community to price fluctuations that are unrelated to the overall utility of the ecosystem. It is our hope that by unlocking these coins now we will lay the groundwork for increased ELA stability as a medium of exchange in the Elastos ecosystem on a going forward basis."
It is not exaggeration to say that this news was devastating to the spirit of Elastos investors. Posts about their disappointment are flooding ELA communities while the team didn't put forward any more official stances and answers to the investors.
Here is our list of top coins to invest in 2019
The unlock happened under a pretense of penetrating the western markets and regulation compliance. Two and a half months after the announcement, not much has happened. Elastos is recording meager $1 million of daily trading volume on fringe exchanges like CoinEgg and Lbank, two exchanges infamous for wash trading and other shady tactics employed by mostly unregulated crypto platforms.
In a sobering thread on Elastos subreddit, holders are rightly concerned about the feeble effort from Elastos Foundation when it comes to expanding the liquidity markets for their token. Some of the comments are downright painfully realistic:
"You guys can cry,discuss,be angry, complain or whatever. Elastos team doesn't care. You didn't invest in this project. You just donated money to elastos foundation"
"This is SO tiring. No new exchanges, no smart speakers, carrier nodes not increasing (still 99.9% China), no partnerships, cant even make a website but wanna create "the new internet".
Conclusion
So is Elastos scam? Depends on your definition of scam. They are probably a legit team that suffers from "crypto syndrom" – using misleading marketing tactics, overpromising and setting unrealistic deadlines along with some good, old human tendency to cater your own financial interest first winds up in what we have today: uncertainty and discomfort about the project's legitimacy and future.

CaptainAltcoin's writers and guest post authors may or may not have a vested interest in any of the mentioned projects and businesses. None of the content on CaptainAltcoin is investment advice nor is it a replacement for advice from a certified financial planner. The views expressed in this article are those of the author and do not necessarily reflect the official policy or position of CaptainAltcoin.com