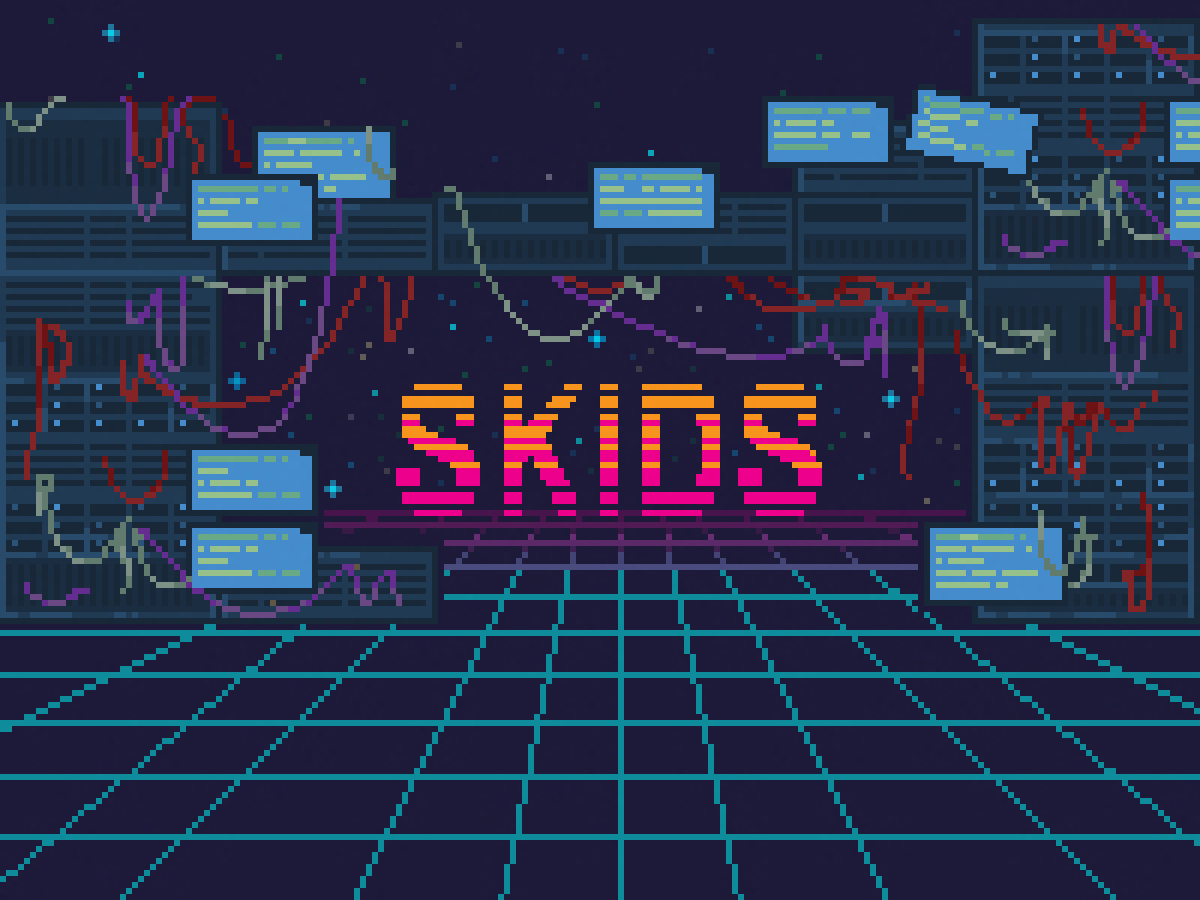 On November 5th, the digital collectibles market will witness the introduction of a new asset series; one which merges NFTs and blockchain gaming in an innovative fashion. The NFT series, named Skids, is a collection of digital drawings featuring 8-bit representations of futuristic, post-punk characters, all unique and individually defined. In addition to being collectibles, Skids NFTs can be used in gameplay, each one representing a character in the Skids online metaverse.
Skids are generated randomly in a minting process which will be made available for anyone to partake after the drop commences. All that is required to participate is a MetaMask wallet and some ETH to make the purchase. Because the process of Skid generation is random, Skids cannot be chosen ahead of time. As NFTs residing on the Ethereum blockchain, however, they can easily be traded, put up for sale and purchased on major NFT marketplaces.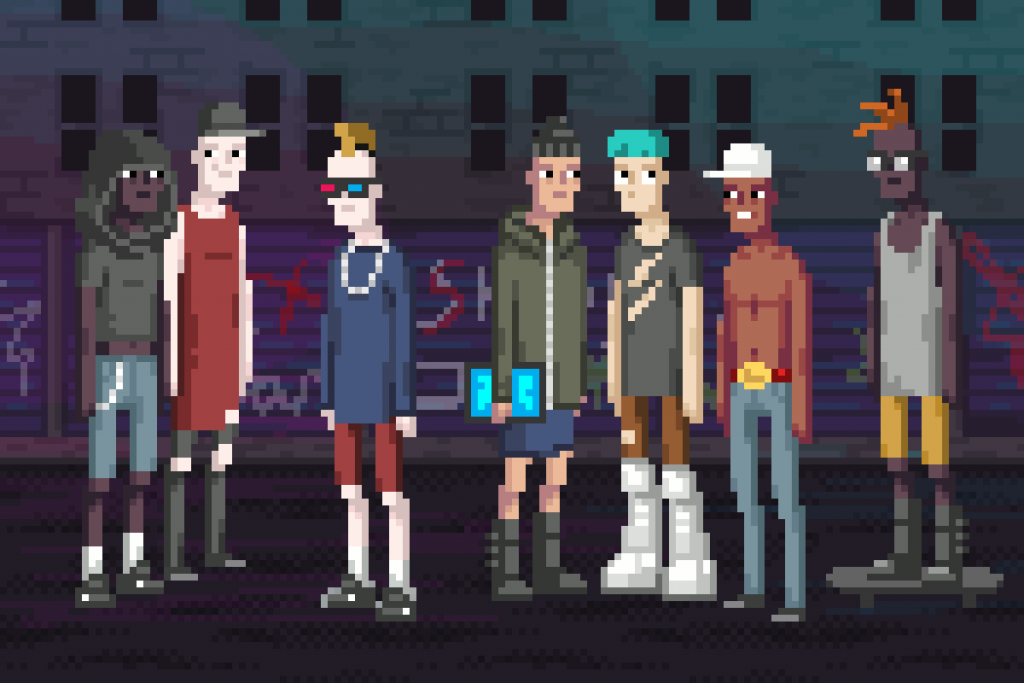 A NFT Series Born to Disrupt
According to the backstory on the project website, the Skids are a group of "fugitive tech-savvy hackers" – limited in number – that exist in a "90's/retro style world much more technologically advanced than our own." The Skids are charged with the task of saving the world from EvilCorp, which "rules over the world with an iron fist." Using their special combinations of over 300 unique traits, Skids must work together or battle it out to free society from the grip of corporate overlords.
A maximum of 8888 Skids will be made available for minting, which means the total possible amount will be limited in circulation to that number.
Launch of The Skids Metaverse
After gameplay mode has been launched, Skid holders can battle one another for real-money prizes in challenging online contests. Skid holders also have the option to lend or 'rent out' their Skids to non-holders thanks to advanced smart contract language programmed into each NFT. Prize pools are paid for in entrance fees paid by non-holders, which are also funded by secondary markets.
More than just a game or a collectible, Skids are avatars in the digital realm — one which is interconnected with the wider blockchain metaverse. This means the project's future applications are bound only by the limits of creativity.
Upcoming plans for the project include a special giveaway to all Skids holders, the enabling of Skids "technical powers," a Skids-personalized merch giveaway, and development of a game playable exclusively by holders.
For more information about Skids, please visit their website, which also contains the project's roadmap and an extensive FAQ for answers to common questions.