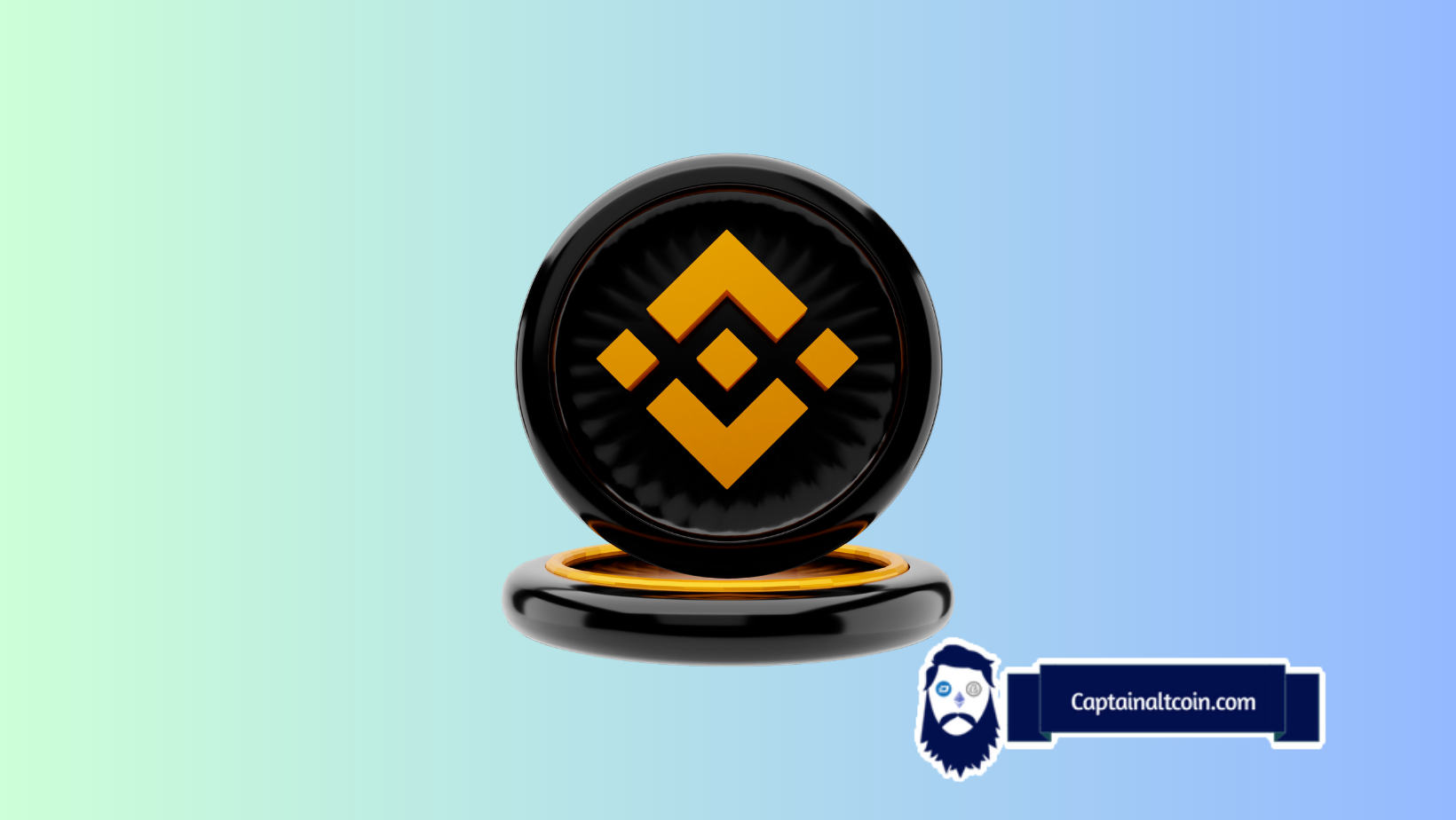 The recent complaint filed by the Securities and Exchange Commission (SEC) against Binance has sent shockwaves through the crypto community.
However, upon closer examination, it becomes clear that this complaint could have unexpected positive implications for the industry. In fact, the SEC has inadvertently provided crypto projects with a comprehensive roadmap on how to avoid being categorized as securities. This newfound clarity and guidance have the potential to propel current and future crypto projects forward, making it an unexpectedly bullish development for the industry.
Trade on US-Banned Exchanges With No KYC 🤫
Tired of missing hot new listings because your favorite exchange is banned in the US? 🇺🇸
With RocketXchange you can finally trade on Kucoin, ByBit and more without registration or KYC! 🙌
Simply connect your wallet to access every coin. No VPN needed.
Seamlessly bridge between EVM, Solana, Cosmos and 100+ chains. Discover the next crypto gem with low fees.
Take your trading to the next level with:
Instant access to banned CEXs 🚫
No KYC required 🙅‍♂️
Trade on your terms – no registration required
Maintain full custody – tokens stay in your wallet
Access liquidity across leading DEXs and CEXs
Bridge assets quickly between any blockchain
Escape CEX limits today with RocketXchange!
Show more +
The Howey Test and Binance's Violations
To understand the significance of the SEC complaint, it is crucial to revisit the Howey Test, which outlines the criteria for determining whether something is considered an "investment contract" or security. The SEC alleges that Binance violated multiple facets of this test, providing a clear example of what crypto projects should avoid.
The complaint highlights various violations committed by Binance. Firstly, Binance marketed the expectation of profit for its crypto products, such as $BUSD and $BNB. Additionally, the SEC alleges that Binance engaged in the unregistered offer and sale of what it deems as securities, including tokens such as $SOL, $ADA, $MATIC, $FIL, $ATOM, $SAND, $ALGO, $AXS, and $COTI. Moreover, Binance is accused of non-securities violations, such as commingling user funds, engaging in wash-trading through an affiliated entity, operating as an unregistered exchange and broker-dealer, misleading investors, and failing to restrict American users from accessing its platform.
A Helping Hand for Existing Projects
Amidst calls to unite against government overreach, it is essential to recognize the inadvertent assistance provided by the SEC through its complaint against Binance. Despite Binance's global contribution to crypto adoption, the SEC's detailed complaint can be viewed as a guide for existing projects to navigate the boundaries of securities laws. Whether or not SEC Chairman Gary Gensler's intentions are aligned with the crypto industry, it is evident that the SEC is operating within its framework and utilizing its limited litigation resources to pursue the most impactful cases.
The SEC's complaint, built upon the Howey test, does not make arguments it is not legally entitled to make. By bringing forward these cases, the SEC fulfills its Congressional mandate while simultaneously providing a valuable lesson for crypto projects. Binance's own statements, including a now-infamous quote from its former Chief Compliance Officer, have provided ample firepower for the SEC's complaint. As the saying goes, "Just because crypto doesn't like the rules doesn't mean they don't exist."
The Crypto Industry's Active Engagement
Contrary to being idle bystanders, the crypto industry has been actively engaging in efforts to shape regulatory policies. In 2022 alone, a staggering $12 million was spent on crypto lobbying, with Binance itself contributing over a million dollars. While these numbers may seem modest compared to tech giants, they indicate the industry's determination to influence regulatory decision-making. Additionally, former agency lawyers joining the crypto industry have become influential players in shaping future rules and regulations in the United States.
The crypto industry's significant influence prompts the SEC to focus on slam-dunk cases rather than engaging in widespread enforcement. While their case against Ripple faced unexpected challenges, it is clear that Binance's activities fall within the realm of securities violations outlined by the Howey test. However, this also presents an opportunity for projects to avoid similar pitfalls and establish themselves as compliant entities.
Guidelines for Crypto Projects
For projects concerned about being classified as securities by US regulators, the SEC's complaint against Binance offers important guidelines and takeaways. While it is essential to consult legal professionals for advice, here are some key points distilled from the complaint:
Avoid implying profitability: Do not suggest that holding tokens or engaging in relevant economic actions, such as staking, will lead to profits, even for stablecoins.
Decentralization and affiliation: Consider disbanding centralized entities before token launch, as the SEC specifically cites examples like Solana Labs. Maintain a clear separation between the Labs division and Foundation.
Empower users: Shift power and responsibility, especially regarding staking, into the hands of users.
Communication and value accrual: Exercise caution when communicating burning and staking dynamics, emphasizing value accrual to the token.
Airdrops and sales: Airdrops can be effective for distributing tokens, as long as they are not marketed as potential profit-making opportunities. Ensure compliance with regulations regarding public and private sales.
The Future of Crypto in the United States
While some may argue that the SEC's actions imply the death of crypto in the United States, this sentiment overlooks the potential for compliant projects to thrive. By understanding and adhering to the bright lines of US enforcement, crypto projects can allocate their limited resources more effectively and market the specific benefits of crypto networks globally. It is worth noting that US consumers may not be the primary beneficiaries of decentralized technologies.
The tokens listed in the SEC complaint were predominantly launched before the current era of heightened scrutiny. As a result, projects today are better equipped to navigate US regulatory risks and align their operations accordingly. SEC Chairman Gary Gensler has established the boundaries of his enforcement power, providing the industry with a clearer understanding of his intentions and legal mandate. This newfound clarity can foster a bullish environment for compliant projects, attracting investors and investment within the United States.
Conclusion
The SEC's complaint against Binance, while initially concerning for the crypto industry, has inadvertently provided valuable insights and guidelines for crypto projects. By highlighting the violations committed by Binance and referencing the Howey test, the SEC has offered a roadmap for projects to avoid similar pitfalls. The proactive engagement of the crypto industry in shaping regulations, combined with a clearer understanding of US enforcement boundaries, allows compliant projects to thrive and attract investment within the United States. Despite the challenges, this newfound clarity and bullish perspective pave the way for the future of crypto projects and their global impact.

CaptainAltcoin's writers and guest post authors may or may not have a vested interest in any of the mentioned projects and businesses. None of the content on CaptainAltcoin is investment advice nor is it a replacement for advice from a certified financial planner. The views expressed in this article are those of the author and do not necessarily reflect the official policy or position of CaptainAltcoin.com