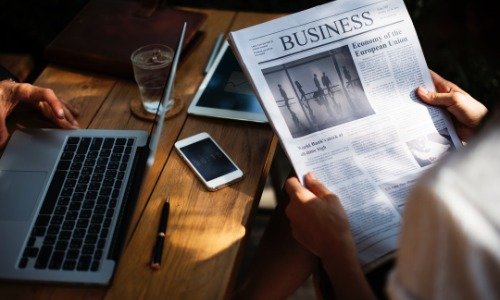 Samsung files for a crypto wallet patent in the UK
Major electronics giant Samsung never hid its fascination with the world of cryptocurrency and has long been rumored to be in the middle of developing a crypto-based solution for its technology. According to a filing with UK Intellectual Property Office from December 27th, the Korean company is looking to patent some crypto-related solutions.
In the "Classes and terms" section of the application, Samsung cites such developments as "Computer software for use as a cryptocurrency wallet; Computer software for cryptocurrency transfer and payment using blockchain technology; Computer application software for smartphones, namely, software to allow users to transfer cryptocurrency based on blockchain technology and pay via 3rd party's application software."
These latest filings definitely indicate that we might be seeing crypto wallets pre-installed with various Samsung smartphones soon enough.
news
Ripple's partner Earthport purchased by Visa
Popular payment services provider Visa has shown interest in expanding its business ventures into crypto. Their plans came that much closer to coming true as they decided to purchase Earthport, a start-up with close ties to Ripple, company behind the cryptocurrency XRP.
Earthport is a London-based start-up focused on delivering cross-border payment services to banks and financial institutions. The company previously partnered with Ripple to integrate its cryptocurrency protocol into its existing payment network. This partnership was meant to leverage Ripple's frictionless cross-border payments solutions to create a fast, safe and legally compliant payment/transaction infrastructure.
Earthport launched its application programming interface (API) designed to connect banks to Ripple's distributed ledger protocol when processing cross-border payments back in 2016. Cointelegraph feels that this technology will be integrated with Visa's native "Visa B2B Connect" cross-border payment infrastructure, set to launch in Q1 of 2019.
The start-up has struggled during the year of 2018, as its shares dropped almost 30 percent from their January value. Visa International Service Association, a unit of Visa, has offered 30 pence for each Earthport share, a price that is four times the stock's Monday closing price of 7.45 pence, reports Reuters. Earthport felt the offer was "fair and reasonable" and recommended its shareholders to cash in their stock. Rothschild & Co advised Earthport on the deal, while Goldman Sachs advised Visa.
Genesis Vision post-release report published
Genesis Vision, a project which lets its users invest into crypto with the help of certified, successful fund managers, released a summation of all the work that has been done since the trading on the platform went live.
After less than a year spent in development, Genesis Vision launched just a couple of months ago. With a fully functional product, a solid ecosystem "that envelops many markets, market participants and companies", the team reiterates that a solid infrastructure has been set in place to ensure positive future development of the platform.
GV Funds were launched soon after the main platform went live, allowing investors to consolidate their investment into different assets. This system is soon to be expanded even more with the introduction of forex assets. The team describes how the GV Funds module was initially postponed due to Binance API updates.
GV Levels is mentioned as the next feature of the platform. Levels, as the name suggests, brought a leveling system which lets on-platform level up based on their trading experience. The system is still a work in progress and further changes to it are to be expected.
As for other features that were implemented post-launch, numerous updates, hotfixes and improvements to the code were introduced along the line. Additionally, USDT was introduced as the account currency of the platform. This was also done to prepare user accounts for the launch of FOREX instruments. The introduction of FOREX through integration with Just2Trade broker has been the final piece of the 2018 puzzle, one that was laid down just a couple of days ago. Overall, Genesis Vision was rather active throughout the past period and there is no reason to suggest that they won't carry on with unbridled intensity.
Monero development report released
Popular privacy solution Monero saw a development report for the month of December released just a couple of hours ago. The report was published by Sarang Noether, mathematician and cryptographer working on the project.
Noether points out that this final month of the year saw reduced activity from the contributors, who mostly took time to rest and celebrate the winter holidays with their friends and families. Still, work was done on reviewing the current software and planning for future updates. "Substantial rewrites" and work on a paper that establishes some computational bounds on transaction heuristics, generalizes some earlier analysis, and lays the groundwork for future research were the key takeaways from the period.
Other reviews were completed on external submissions that haven't yet been released, submissions which include some ideas for return addresses and other augmentations to the original CryptoNote protocol, transaction definition formalizations, protocols for swaps, and more. The older StringCT scheme was updated with basic stealth address functionality, a feature that was not included in the original prototype release.
Finally, Noether points out that discussion is ongoing within the Lab to determine ways to further increase the indistinguishability of Monero transactions. You can check out the complete update here.

CaptainAltcoin's writers and guest post authors may or may not have a vested interest in any of the mentioned projects and businesses. None of the content on CaptainAltcoin is investment advice nor is it a replacement for advice from a certified financial planner. The views expressed in this article are those of the author and do not necessarily reflect the official policy or position of CaptainAltcoin.com