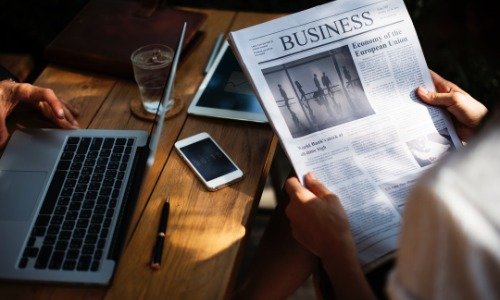 NYC hacker steals $1 million worth of cryptocurrency with a phone call
21-year-old Nicholas Truglia has been arrested and charged with 21 counts of felony conduct, including attempted grand theft, identity theft, and fraud.
The man allegedly utilized a smartphone hacking technology called "SIM swapping" which allowed him to take over the mobile phone number of a Sillicon Valey tech executive Robert Ross.
The hacking technique he used requires him to contact victim's mobile phone service provider and impersonate the victim, claiming that his phone has been lost/stolen.
If convincing enough, the hacker will be remotely reassigned the phone credentials and information by the service provider. This'll give him access to victim's sensitive data and phone-verified online identities.
Truglia apparently performed this attack on Ross and gained access to his Coinbase/Gemini exchange accounts. As a result, Ross had over $1 million worth of cryptocurrency stolen by the hacker.
"It's a whole new wave of crime," said Erin West, the deputy district attorney of Santa Clara County. "It's a new way of stealing of money: They target people that they believe to have cryptocurrency," she told CNBC.
Two important lessons are to be learned from this case: never keep your funds on an exchange and always protect your phone/online identities with multi-factor authentication. Read the complete story here.
Ripple and XRP
Ripple has released a new ad comparing the power of blockchain to the status quo of current cross-border payment technologies.
Would you check your bags without a way to ensure they'll arrive? https://t.co/fWuGHcp3Tu pic.twitter.com/UZJppt4r2x

— Ripple (@Ripple) November 23, 2018
Meanwhile, the XRP Tip Bot now supports escrow transfers.
Users can send XRP that will be auto delivered after a set amount of time.
Update ? The @XRPTipBot now supports #ESCROW withdrawals ⏱️? (with auto-finishing, so after escrow expiration the TipBot will finish the escrow for you so the XRP ends up in the beneficiary XRPL account) ? So now you can use the TipBot to gift someone escrowed XRP as well 🙂 pic.twitter.com/Ibf7N77GSu

— Wietse Wind (@WietseWind) November 23, 2018
The co-founder of Union Square Ventures, a New York City-based venture capital firm, just released a short outlook on mainstream stocks like Apple as well as cryptocurrency.
Fred Wilson says Ethereum looks like the easiest crypto "to make a bull case for right now." But despite the optimism, he says it's a tough time to buy just about any type of asset.
Roger Ver really recommends you should buying Bitcoin Cash
Roger Ver has in the past had many critics call him out on his practice of branding Bitcoin Cash and related products as "true Bitcoin".
From submitting Bitcoin Cash to CoinMarketCap with an orange logo (BCH is normally using a green logo; Bitcoin is known for using orange since its origin) to trashing the original Bitcoin verbally in any interview he's a part of, Ver has really "lacked chill" when it comes to undermining what he calls "Bitcoin Core".
Confirming the old adage that there ain't no rest for the wicked, the man who owns the Bitcoin.com domain and is a fervent supporter of Bitcoin Cash has once again caused the ire of the general crypto community.
According to this Twitter post, the website Bitcoin.com started recommending people to purchase Bitcoin Cash over the real Bitcoin (which they title as "Bitcoin Core").
The move has been interpreted by many community members as fraud marketing; the reasoning behind these accusations suggests that inexperienced investors might reach Ver's Bitcoin.com website and get tricked into buying Bitcoin Cash.
Ver hasn't responded to these accusations, as he is probably too busy gloating over his Bitcoin Cash ABC winning the BCH hash war.
Current state of #BitcoinCash pic.twitter.com/aLiJVAltOT

— Roger Ver (@rogerkver) November 20, 2018
Overstock CEO to sell his retail business and go full crypto
Overstock, two decade-old retail business, apparently plans to shift into a business model that'll be completely reliant on blockchain.
Company's CEO Patrick Byrne, a man known for his positive takes on Bitcoin and cryptocurrency, revealed these plans in a recent interview with WSJ.
Even though tZero, Byrne's own blockchain-based trading system, hasn't really caught the space on fire (with reported losses of $2 million a month), Byrne remains an adamant believer in blockchain.
Byrne hopes to finish off the sale of his retail business by early February, and claims that suitors are already lining up for it.
After selling his current business, Overstock CEO will apparently focus on his crypto-based incubator called Medici Ventures. Medici lost $39 million through the first nine months of 2018, being a pretty significant part of Overstock's total loss of $163 million in that same time frame.
Medici Ventures currently has several start-ups under its wing. TZero will be the main focus of the venture, looking to enable trading of security tokens and developing a product called digital locate receipt. Byrne claims that about 60 outside parties are developing their own security tokens, with plans to list them on tZero, with 2,000 other companies apparently asking about issuing securities via tZero as well.
Alongside tZero, the project houses a startup that's working with Rwandan government to develop a digital property rights platform. Another one of their projects is called Voatz and is focused on allowing military personnel serving overseas to vote in elections back home in USA.
Ethereum developers looking to tackle project's tech issues more aggressively
It was revealed yesterday that the team in charge of developing the world's second largest cryptocurrency is "conspiring" to accelerate this development process.
Leaks from 4 private meetings that took place during this year's Devcon4 conference reveal a mysterious and never before mentioned network upgrade referred to as "Ethereum 1x".
These leaks were provided by Greg Colvin, an engineer working on the Ethereum Virtual Machine. He perhaps accidentally posted an internal document containing the mention of this technology upgrade on his Github.
It appears that the upgrade is in fact being considered, as insiders have confirmed its existence to several other media outlets. Same sources reveal that the upgrade is still in its infancy, which is why the development team isn't ready to go out in public with more details on it.
Looking at the information leaked shows that senior Ethereum developers like Vitalik Buterin, Joseph Lubin and others feel that they are under increasing pressure to add improvements to the world's most popular smart contract network at an accelerated rate.
One of the meetings had the team discuss measures like smart contract rent and upgrades to Ethereum's Virtual Machine. These features and the mentioned Ethereum 1x are rumored to be expected in mid-2019.

CaptainAltcoin's writers and guest post authors may or may not have a vested interest in any of the mentioned projects and businesses. None of the content on CaptainAltcoin is investment advice nor is it a replacement for advice from a certified financial planner. The views expressed in this article are those of the author and do not necessarily reflect the official policy or position of CaptainAltcoin.com