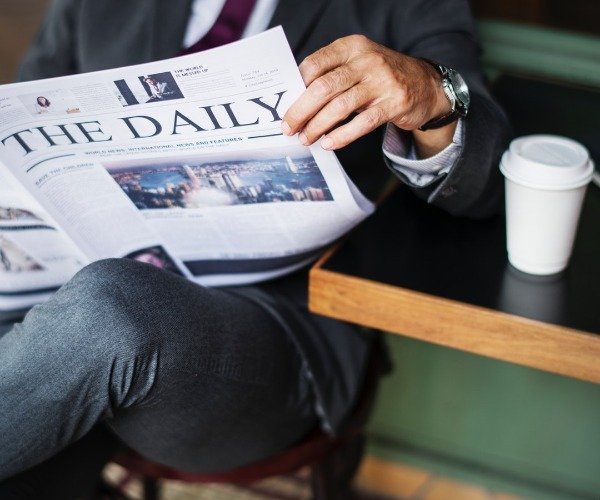 "Ripple attorneys will have their hands full explaining the statements of Ripple executives," claims Larry Cermak
Larry Cermak, economy/law analyst and author at theblockcrypto.com, launched an interesting Twitter thread today regarding Ripple, XRP, and the currency's status as a security.
He first went and determined what actually constitutes a security. The question "Has the promoter raised an amount of funds in excess of what may be needed to establish a functional network?" is one that needs to be answered to determine if the token is a security, according to SEC member Hinman.
Citing this as the burning question hanging above XRP's head, Cermak dove deep into the statements of Ripple's top dogs and discovered some worrying trends.
Besides acknowledging that Ripple management said multiple times how XRP Ledger is already functional and decentralized, he noted that Ripple Labs still remains in possession of 55 billion XRP which they intend to sell to generate further revenue. Chris Larsen and David Schwartz gave the "best" quotes describing Ripple's intention to use their stash of XRP to profit in the future, citing Schwartz and his "After all, the reason we're doing this is to increase demand for XRP to increase the value we can extract from our stash of XRP" as the most damning piece of evidence that XRP is in fact a security. Cermak concluded his Twitter thread with the following:
"As demonstrated by their own comments, Ripple is clearly incentivized to increase the value of XRP and therefore XRP holders' investments. The long controversy will likely be decided in federal court down the line. In any case, Ripple's attorneys will have their hands full in explaining the historical and recent statements of Ripple executives with respect to XRP and Ripple's relationship to the cryptocurrency."
You can read the full thread, along with an article that goes deeper into the quotes and issues mentioned, here.
HTC Exodus phone starts shipping
HTC recently announced they'll be moving into the cryptocurrency waters with their new mobile phone, HTC Exodus (marked as HTC Exodus 1). This blockchain-powered phone lets its owners trade cryptocurrencies, pay for various services with crypto and run dApps on it.
The phone was envisioned and designed by Phil Chen, HTC's "Decentralized Chief Officer," a developer who previously worked on the HTC Vive VR headset. This first generation of Exodus immediately impresses with its features:
Display: 6-inch IPS LCD display, 1440×3120 resolution
Durability: IP68 dustproof and waterproof
Chipset: Qualcomm Snapdragon 845
OS: Android 8.1
Storage and Memory: 6GB RAM, 128GB internal storage (non-expandable)
Battery: 3500 mAh battery, USB type-C charging, support for fast charging
Camera: 16-MP and 12-MP main camera, dual 8-MP selfie camera
Connectivity: 4G LTE, Bluetooth 5.0, Wi-Fi 802.11 a/b/g/n/ac, dual-band, WiFi Direct, hotspot
One of the flagship applications that'll be pre-installed on the phone is called the Zion wallet. This wallet has a security system detached from the Android software (also called the "TrustZone Secure Enclave") and lets its owners utilize the so-called Social Key Recovery function in case something happens to their phone. Every Exodus device will serve as a node, and every user will own their identity and their data pushing for a more decentralized system.
Zion will support Bitcoin and Ethereum, as well as Litecoin and several popular ERC-20 tokens on its launch day. Interestingly enough, Exodus can only be purchased using cryptocurrency.
Exodus 1 can currently be purchased for the price of 0.15 BTC/4.78 ETH/19.84 LTC (amounts to just above 500 USD). This device will target developed markets as Chen and HTC plan to release a more affordable phone for underbanked people from poorer countries of the world.
Binance lists Republic Protocol (REN)
Popular Chinese/Maltese exchange Binance has added Republic Protocol to its trading platform.
Trading for REN/BTC and REN/BNB pairs has been enabled on 6/12/2018, 10:00 AM (UTC). As a part of the listing process, Republic Protocol donated 28,000 BNB to Binance's Blockchain Charity Foundation.
Republic Protocol operates as an open-source decentralized dark pool exchange. This means that individuals can trade in any size of volume without having details of their transactions revealed. The project looks to focus on larger orders, thus being more suitable to institutional investors.
It facilitates cross-chain atomic trades on a hidden order book over the Ethereum and Bitcoin networks. Miners within the protocol run equation solving nodes to earn REN tokens and match orders without revealing the underlying trade until execution.
As such, the Republic Protocol system is capable of executing large block orders for ERC20, Ethereum and Bitcoin pairs; the orders are executed with minimal price slippage and maximum protection from front-running.
"Republic Protocol delivers mathematically-proven security and privacy until execution to dark pools, providing a system for investors and traders to exchange significant amounts of cryptographic assets," Binance explains.
Factom to be used by a Chinese online video performance verification company
Factom has been one of the hottest cryptocurrencies on the market lately, managing to appreciate from $4 to $16 in the past month or so. This 300% growth has surprised many but some investors knew that this currency has a couple of aces up its sleeve.
With Melinda and Bill Gates Foundation and Draper Associates supporting it, Factom's latest rise isn't exactly that surprising. Their latest partnership from China will likely contribute to added growth in the future.
The Board of AIM-traded FastForward Innovations Limited Company announced that its investee company Yooya will be adopting the Factom Harmony platform as their blockchain solution delivered through Wancloud, Factom's Chinese re-seller.
Yooya is a Chinese company that manages business-to-business online video networks; it manages and tracks video content on over 45 Chinese online video distribution platforms, including Alibaba's Youku, Baidu's iQiyi, and Tencent Video.
Yoouya will use the Harmony platform to deliver both public and private blockchain-based online video content experiences to its customers.
Interestingly enough, FastForward owns a stake in both of these companies as they have a 2.06% equity interest in Factom and a 15% one in Yooya.

CaptainAltcoin's writers and guest post authors may or may not have a vested interest in any of the mentioned projects and businesses. None of the content on CaptainAltcoin is investment advice nor is it a replacement for advice from a certified financial planner. The views expressed in this article are those of the author and do not necessarily reflect the official policy or position of CaptainAltcoin.com