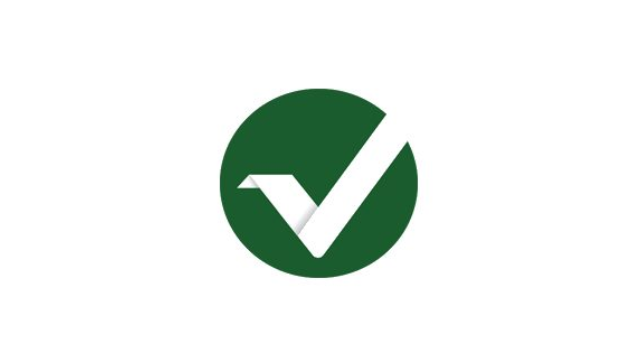 Ravencoin got listed on Binance and instantly became a real hit in the crypto world – surging up the rankings and community chatter. Vertcoin is not listed on Binance and holders are legitimately asking for a serious push from the VTC team to get listed on Binance. This being said, there is no substantial evidence that indicates of possible listing on the largest crypto exchange by volume – is is just a long-lasting yearn by the VTC fans.
Ravencoin came out of the blue and has literally boomed both in terms of price and community growth. Vertcoin is older, more established project but in terms of popularity and price, RVN is beating and bruising them right now. This is causing an acute outburst of envy by VTC community.
VTC price action
Vertcoin has seen its ups and downs throughout the last month. Kicking the period off on October 2nd with the price of $0.702830 the coin moved in an erratic sideways fashion up to October 15th, when we saw one major, short lasting peak towards $0.747768. This peak came just days after the daily trade volume peaked at $2.5 million. A quick correction below $0.69 and a recovery to $0.74 ensued, after which VTC entered an apparent downtrend which was broken up when the currency tried for $0.72 on October 24th. This is where the sharp downtrend began, leading Vertcoin towards its monthly lows of $0.639 on the 30th. Ever since reaching this low, the currency has resumed moving sideways, with a slight recovery in the last couple of days.

At the moment of writing, Vertcoin can be purchased for $0.653385 USD (-1.79% drop in the last 24 hours)/0.00010122 BTC (-3.11% drop in the last 24 hours). This is a far cry from the currency's all-time high of $10.84 (a drop of almost 94%). The currency has barely moved in the last month or so, rising only 0.48% from where it was this time last month. Daily trade volume sits at measly $324,678, with most of that coming from CoinEgg and Bittrex. With a market cap of $31,214,818, Vertcoin is currently the 158th most valuable cryptocurrency on the market.
Traders BabyBeluga and YearMillion were the most recent members of TradingView's charting community to perform analysis on Vertcoin. The traders suggest that VTC has seemingly found its bottom and is getting primed to do something in the near future. Both of their predictions are interesting and still topical (even though they were made in early October) and you can check them out in full here and here.
---
?If you are interested in privacy coins – Monero coin (XMR) along with DASH (DASH coin) is most known. Right behind them, ZEC (Zcash cryptocurrency) and many forks of it are fighting for their place in the spotlight.
---
Vertcoin has been going through some testing times in the last couple of months. The latest issue the coin is facing made many people remember how the project's Lyra2RE algorithm caused issues to the entire network. It was revealed that some form of malware was created online which used the Lyra2RE to CPU mine VTC using the unsuspecting victim's processor. This old issue was solved by having the network fork away into Lyra2REv2 back in August, in a move which greatly reduced the efficiency of CPU mining overall.
A similar more powerful foe has reared its head into the Vertcoin network and its name is ASIC mining. ASIC miners for Lyra2REv2 hit the market in September this year, as it became obvious to everyone by observing the massive increases of total network hash rate and immediate reduction of mining profitability. The network has been working on a new mining algorithm called Verthash which would fork out these ASICs. After forking away the ASIC mining devices, thus making them very expensive paperweights, the network also intends to deal with FPGA and rented hash rate, profit switching and NiceHash mining which are also causing difficulty increases for GPU miners.
So the project has multiple problems to deal with here. They acknowledged that it is possible to perform minor tweaks immediately to remove the ASICs from the network BUT they've decided not to implement such tweaks, as they can cause "security risks and holes" down the line. This tweak would be akin to a hard fork; realizing the danger of performing a hard fork twice in a couple of months, to remove both the ASICs and the other issues plaguing the network, Vertcoin developers are seemingly looking to fix everything with a single release of the new Verthash algorithm.
A recent development update they've posted indicated that work is being done on integrating the Verthash proof of concept onto Vertcoin Core. Preliminary implementations have been finished but the product is still not ready for actual performance, as issues with I/O loads during verification are causing the algorithm to require miners to have the entire blockchain on their machines in order to mine. The team is optimistic about reaching a solution in the following weeks and has provided a basic timeline of what the community can expect the team to do before implementing the actual hard fork:
Finalize Verthash I/O bound algorithm
Finalize integration into Vertcoin Core
Release beta version that switches Testnet to this new algorithm at a block roughly a few days after release
Release miners that can mine the new algorithm (on testnet)
See how the fork executes on testnet, do mining benchmarks, stability testing, etcetera.
Bug fixing if required, update beta versions until stable
Release a candidate that contains the planned fork block & fork block initial difficulty for main net
Release final version
Definitive hard fork
Vertcoin acknowledges that until this happens, the minability on the network for GPU miners will remain poor and the community is asked to remain patient until the final version of the new algorithm is ready.
Verthash will likely manage to fork out the much maligned ASICs and potentially solve the other issues that are raising the mining difficulty of the network. However, the community wonders if similar issues will happen in the future. The existing algorithm was supposedly ASIC resistant and that resistance has been broken, so it isn't farfetched to say that the new algorithm will be broken as well. As one Redditor says:
"This (ASIC resistance) is the one thing that's supposed to put vert above and beyond the others and they do not have a quick fix plan for unforeseen ASICs coming online? I'm not trying to bash, but i think it's worth reasoning why there's no guidelines in place for quicker turnover to a new algo. One that doesn't take months."
Some people suggest developing native ASICs the way Siacoin did, but we all remember how that turned out. Others call for implementing backup PoW algorithms that will allow GPU miners to remain profitable in these moments of crisis. The final solution will be to wait for the hard fork, which are never fast and easy to perform. The fork is scheduled to be fully functional by Q1 of 2019 so we should know more about the future of Vertcoin around that time.

CaptainAltcoin's writers and guest post authors may or may not have a vested interest in any of the mentioned projects and businesses. None of the content on CaptainAltcoin is investment advice nor is it a replacement for advice from a certified financial planner. The views expressed in this article are those of the author and do not necessarily reflect the official policy or position of CaptainAltcoin.com