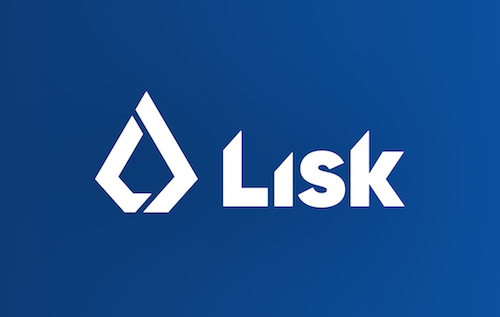 A good six months ago, the team behind Lisk relaunched its platform. The most important news Lisk drew attention to was that they wanted to make it easier for blockchain developers to start sidechain projects on Lisk. A look at the largest and most important projects related to Lisk.
Sapiens
The Sapiens project aims to create a decentralized platform for certification and verification within an academic ecosystem. Blockchain developer Matteo Ferrari had already founded the platform in 2016 to enable people to control their data and certificates using a block chain. The first area of application he has identified is schools, universities and other educational institutions whose administration is to be reduced and made more efficient.
"People deserve full control over their certificates and records in a form that allows them to easily share them. In return, the Blockchain can function as a secure and trust-independent notarial system. With Sapiens we want to help schools, universities and companies to offer their services through a decentralized, cost-efficient and secure application,
says Matteo Ferrari.
According to the team behind Sapiens, digitalized academic references should make services and certificates more easily accessible and verifiable. The Sapiens platform wants to provide the necessary tools with which everyone can store the most important building blocks of their career on the blockchain. Sapiens builds on the Lisk blockchain and takes advantage of the platform's Sidechain Development Kit.
BriBit
The blockchain platform BrikBit exists only since this year and aims to develop blockchain applications for the real estate sector. A team of architects with experience in the real estate sector has been assembled to solve key problems. BrikBit's approach includes its own crypto currency REDA (Real Estate Digital Asset).
The central challenge of BrikBit is that there is no object that realistically reflects the value of a property. In contrast to other models of tokenization, BrikBit does not just want to create a pure crypto currency, but an asset that contains the information about the property in digital form. For example, construction and renovation measures will also be included on the blockchain. Like the Sapiens project, BrikBit builds a sidechain on the Lisk blockchain.
"REDA collects a range of information about the properties that are jointly managed by a community. Thus, the system creates an infrastructure for the exchange and maintenance of this information through protocols that are accepted by all members. We are taking the first steps to develop internationally valid standards in order to be able to react to developments in the real estate market,
says BrikBit CTO Alex Dell'Orto.
Adamant
The Adamant project is building an open source messenger on the blockchain. The company wants to address a number of problems that arise with the various existing messenger services. The team's biggest problem are security gaps, which are exemplary for centralized peer-to-peer messengers. The privacy of users communicating via the messenger also leaves a lot to be desired in the classic short message services.
Adamant holds against it with a blockchain application. The platform advertises being the only private messenger that runs completely on the blockchain. The project, developed in Russia since 2017, is not a direct Lisk sidechain project, but is based on Lisk's code base. In addition, the crypto currency LSK is to be used as a means of payment in the Adamant Messenger.
"We believe in the power of open source. That's why we looked at several open source projects to start our project. We started with a proof-of-work system. Since it took too long to send and receive messages, however, we quickly abandoned it. Delegated Proof of Stake seemed to us to be a good alternative. Finally we decided to build our system on Lisks code base. The fact that Lisk uses NodeJS and PostgreSQL has also influenced our decision,
says Adamant-CTO Dimitriy Soloduhin.
GNY
The GNY blockchain project was launched in 2015 under the name Grey Jean Technologies. The aim of the project is to establish a platform for machine learning and artificial intelligence. As a cross-blockchain project, GNY not only wants to set up its own blockchain, but also use its elements in various existing blockchains, thus adding new aspects to them. Besides a Lisk sidechain, the project also builds on Ethereum and Asch.
GNY wants to find a blockchain solution for processing the vast amounts of digital data to make it usable for business. GNY recognizes recurring patterns and learning components that adapt to user behavior. On Lisk, GNY wants to develop its own blockchain ecosystem. The GNY token is intended to give holders access to the platform's learning tools.

CaptainAltcoin's writers and guest post authors may or may not have a vested interest in any of the mentioned projects and businesses. None of the content on CaptainAltcoin is investment advice nor is it a replacement for advice from a certified financial planner. The views expressed in this article are those of the author and do not necessarily reflect the official policy or position of CaptainAltcoin.com