Each day, thousands of market-moving discussions take place on web platforms such as Twitter and Reddit, while many other equally impactful articles are generated by crypto news sites.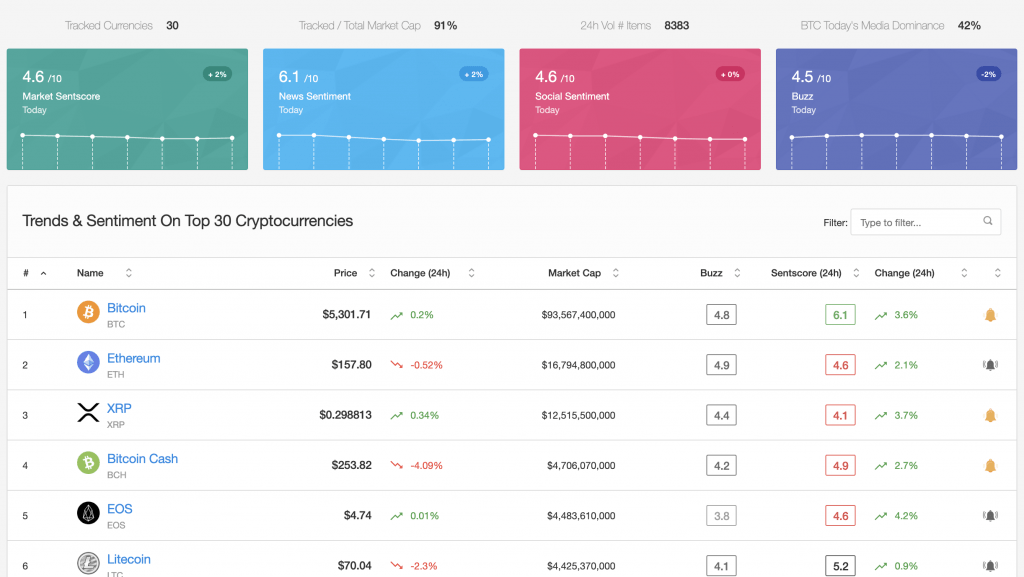 This is why a new startup, Omenics, is working on building a solution to help investors track cryptocurrency content and quickly extract insight. They are building a cryptocurrency data analytics platform that aims to aggregate information, analyze the data and derive trends in price and sentiment. "Investors in cryptocurrencies are overwhelmed by information," says Omenics co-founder Pierre Alexandre Picard, "we want to leverage the abundance of data in the crypto market to track and, one-day, be able to anticipate market changes."

Several research studies have found relationships between cryptocurrency price movement and social media content, such as Google searches and Tweets. The team behind Omenics collects this information and processes the data to extract insight. The team is using this pipeline to formulate their own crypto sentiment indicator, the Sentscore, which reports a general sentiment based on the combined analysis of 5 different data types:

News: Sentiment of content published to crypto news sites.
Social networks: Sentiment of Twitter and Reddit posts from influencers.
Buzz: Trends and popularity of a coin.
Technical analysis: Technical indicators on coin's price.
Fundamentals: Micro and Macro Economic factors (market cap, team, developer activity, etc.).
Omenics offers several interesting features, such as a chart showing the Sentscore and related component scores from the 5 sources of data detailed above. Omenics users can compare the evolution of these different scores and the price: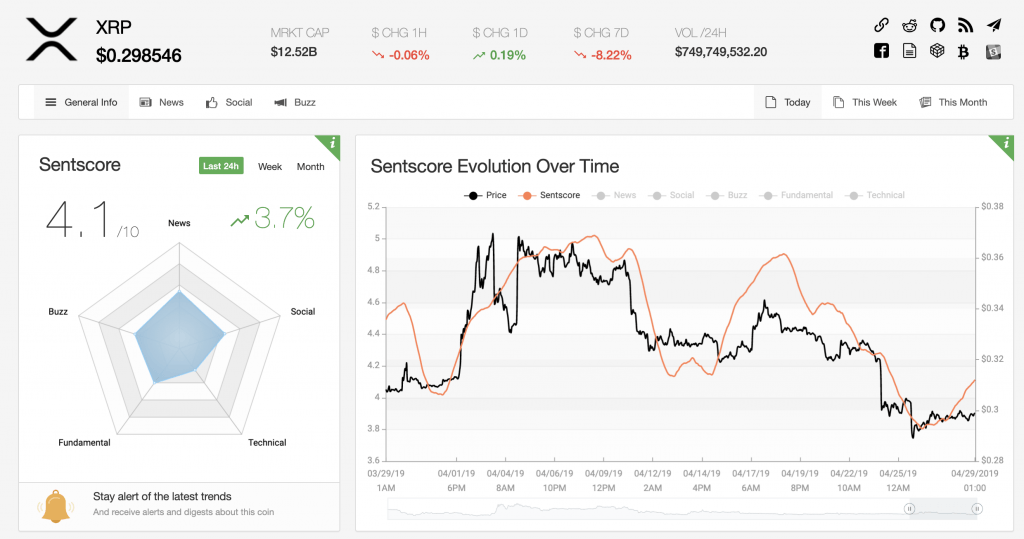 This chart enables crypto investors to follow the direction of the sentiment scores in order to better understand trends of sentiment direction, and potentially anticipate whether the sentiment around a coin is turning bullish or bearish.



With Omenics, users can also directly see most trending content from crypto Twitter, Reddit and news sites. By aggregating the tweets, reddit posts and articles into one dashboard, Omenics gives crypto investors a one-stop social media update. The platform and the Sentscore are both in beta, and the team is constantly working to improve its algorithms and the addition of new data sources.

Omenics for professionals

The team has recently released their API, professionals traders can use Omenics alternative data to enrich their trading models and make better price forecasts. Omenics also offers widgets that can be integrated into professionals applications.
Yohann Merran, Omenics' CEO says, "We feel the market needs more structure, institutions and more individuals are entering the space and requiring analytics options. Omenics will continue to focus on delivering tools that enable all users to derive insight from the growing markets."

CaptainAltcoin's writers and guest post authors may or may not have a vested interest in any of the mentioned projects and businesses. None of the content on CaptainAltcoin is investment advice nor is it a replacement for advice from a certified financial planner. The views expressed in this article are those of the author and do not necessarily reflect the official policy or position of CaptainAltcoin.com