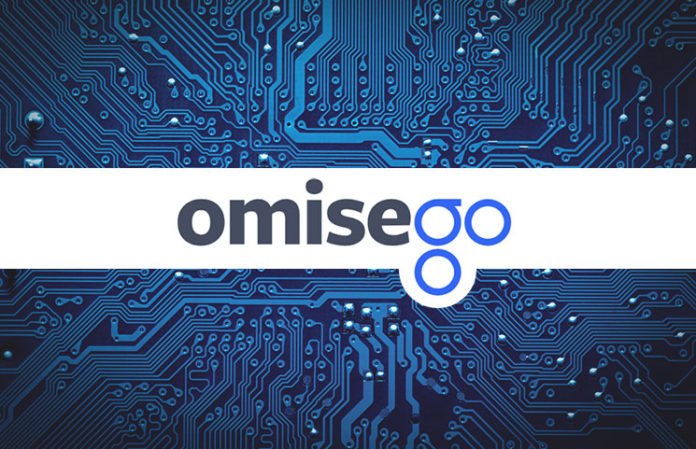 The OmiseGo platform may have been somewhat forgotten but some of the recent developments suggest that the team has decided to lay low and work hard on building the OmiseGo ecosystem. They are in the process of developing the wallet SDK and DEX that will be vital to the utility of the overall network. The live OMG network should be a high-performance, secure proof-of-stake platform and it remains to be seen if they will be able to deliver on the promise.
The price action was mirroring the rest of the market: stalling with little volatility and stuck in a consistent downward trend. However, there are couple of streams of hope bursting through the gloomy charts.
OMG has bottomed on the weekly chart with a MACD bullish crossover while it keeps creating higher lows and higher highs on the daily chart – 3 in a row.


This sentiment is echoed by couple of traders on Twitter as well:
Is $OMG looking good here or what?! pic.twitter.com/XZOk0kAKbq

— ฿earTrap (@StoTinkov) November 8, 2018
I think OmiseGO is about to blow up some faces. This accumulation range and its R:R is insane. $OMG pic.twitter.com/bvexP7jORi

— Frank Mabert (@frankmabert) November 10, 2018
OmiseGo was thrown under the bus by Coindesk in their recent article, where they state Plasma is stalling and ZK Snarks are the next scaling solution for Ethereum. This spurred a slew of responses, like this one from their official Reddit account:
We know of at least 3 early implementations were on display at Devcon4 – PlasmaDog on our own MVP implementation, Loom's early Plasma Cash construction, and the Plasma Prime testnet built by River Keefer. Obviously we're not done yet – our MVP is on internal testnet, Loom's Plasma Cash is running on a sidechain, and River's Plasma Prime implementation is purely a POC. But it's just not the case that there is no progress on plasma, or that there's no useable code.
As a couple of people have pointed out, Kelvin's comments were about the need for a generalized version of plasma. The problem he was pointing to was that there are many people working on specialized plasma implementations, and although there's been great community building around building on the plasma framework the actual implementations have been relatively siloed. Given the proliferation of interpretations of what "plasma" means, some more plausible than others, there's a need for some implementation standard so that current plasma efforts can be better coordinated, less redundant and when necessary held accountable for false statements about the plasma-ness of their constructions. Moreover, going forward, every new plasma project isn't starting from scratch. Win-win-win.
The OMG network will serve as a decentralized exchange (DEX). The current ecosystem consists of an eWallet suite and application interface, a plasma blockchain scalability framework, a distributed exchange, and a proof-of-stake consensus mechanism.
OmiseGo's goal is to enable users to send, receive, and store crypto currencies such as ERC-20, ERC-721, tokenized fiat currencies, and more as soon as they are connected to ethereum and plasma with the eWallet software.
Plasma plays a major role in the entire OMG ecosystem. Plasma is a layer 2 scaling solution designed to significantly increase Ethereum's transaction speed. In addition, plasma is a framework for building a scalable Ethereum block chain. A plasma chain is a blockchain that can have any functionality and any consensus mechanism. The only limitation now is that all state transitions on the root chain (the Ethereum blockchain) must be tracked.

CaptainAltcoin's writers and guest post authors may or may not have a vested interest in any of the mentioned projects and businesses. None of the content on CaptainAltcoin is investment advice nor is it a replacement for advice from a certified financial planner. The views expressed in this article are those of the author and do not necessarily reflect the official policy or position of CaptainAltcoin.com