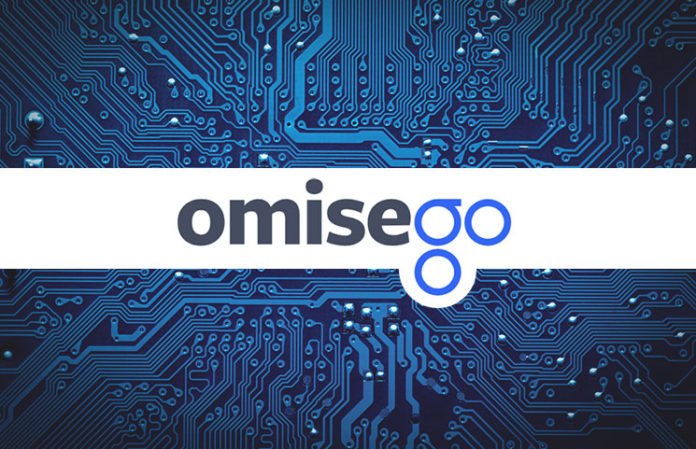 OmiseGo opened the month of August with $6.14/79495 satoshi and reached the monthly lows of $3.29/54493 satoshi on the 14th. The price moved mostly sideways from that point onwards before breaking out slightly on September 5th ($5.03/68268 satoshi). Since then, OmiseGo went into a downtrend that it's currently struggling to break out, mostly because of Bitcoin's unfavorable movements.
OmiseGo is currently valued at $3.09 USD (-9.58% drop in the last 24 hours)/49458 satoshi (-6.01% drop in the last 24 hours). Daily trade volume is sitting at solid 4,225 BTC, most of it coming from Huobi, Bithumb and Binance. With a market cap of $433,608,892, OmiseGo is currently the 22nd most valuable cryptocurrency on the market.
InvestingScope provided the OmiseGo technical analysis:

"OmiseGo has now crossed the 3.2170 1D Support and is approaching the first TP = 2.6561 on a newly developed 4H Channel Down (RSI = 30.591, MACD = -0.210, Highs/Lows = -0.1867, B/BP = -0.4322). 1D though will be now looking for an even lower Low (Highs/Lows = -0.5904), near our second TP = 1.4942. With the 1W Channel Down (RSI = 35.080, Highs/Lows = -2.3619) however aiming even lower (0.300), we remain bearish on the long term."
---
?Read here our comparison of EOS vs Eth.
---
OmiseGo team released a community update on September 10th, giving the people more information about Plasma and overall development. Some work was done on the OmiseGo DEX product. The team met up with designers of traditional exchanges in Warsaw with the primary goal of " better understanding how different exchange designs can impact things like liquidity and user experience". The team announced that the meetings were successful as they came up with several DEX designs for the future, including limited custody. This left the community confused, as the publication implied that DEX work started just recently (while the team announced earlier in April that a team has been founded to start developing a user-facing crypto exchange). The team clarified the confusion:
"The plan that was produced at the workshop does not represent the commencement of DEX research and development – research and development have been heavily underway since the initial token sale (so yes, we were already working on DEX design in April)."
The team mentioned that their overall research has been focused on the Plasma Chain itself. Work is being done to map out the requirements for a good Plasma PoS mechanism:
"Plasma gives us some cool things that we can take advantage of, like not needing to worry about forks. It also gives us some restrictions, like making sure everything works inside an Ethereum smart contract. We know of a few key components that we'll need no matter what, and we're ready to start writing and publishing smart contracts that implement these components."
This naturally ties into the DEX development as the chain needs to be completed before its smart contract can be designed and implemented on top. As the chain is close to being finalized, the eWallet is close to being blockchain-ready, and the DEX designs are solidified, OmiseGo are circling back and looking to find out how to fit all of these pieces together.
"We've had Limited Custody ready to go for a while, but needed to solidify some things around the Plasma design before we could be sure that it was the correct next step and actually put it into action."
Overall, the DEX will be rolled out in two phases it seems; the first one being a centralized service that will provide matching services and the second one fully decentralizing the exchange by moving the order book and order matching processes into the Plasma chain.
For now, OmiseGo seems like a decent project that is currently struggling to properly communicate its intentions and development milestones to its community. Redditor instyle9 explains it well:
"…I dont need to remind you that even though the updates are extremely appreciated you are at the same time causing confusion about where we stand from a development aspect for the project as a whole. It's like the person(s) writing these updates sometimes don't even know what's up, no offence. The phrasing in your recent update made it seem you only recently started researching your DEX. This could easily been avoided if you had someone from the community pre-check your updates…"
Having additional community inputs, especially when it comes to publications for wider consumption, is always a good idea. This should help clear out the confusion regarding what has actually been done regarding the project development. Only issue here is that this increased community scrutiny might uncover that the team has been slacking off; looking at their history and its close ties with Ethereum's own Vitalik Buterin, we err on the side of this not being the case. At least for now.

CaptainAltcoin's writers and guest post authors may or may not have a vested interest in any of the mentioned projects and businesses. None of the content on CaptainAltcoin is investment advice nor is it a replacement for advice from a certified financial planner. The views expressed in this article are those of the author and do not necessarily reflect the official policy or position of CaptainAltcoin.com