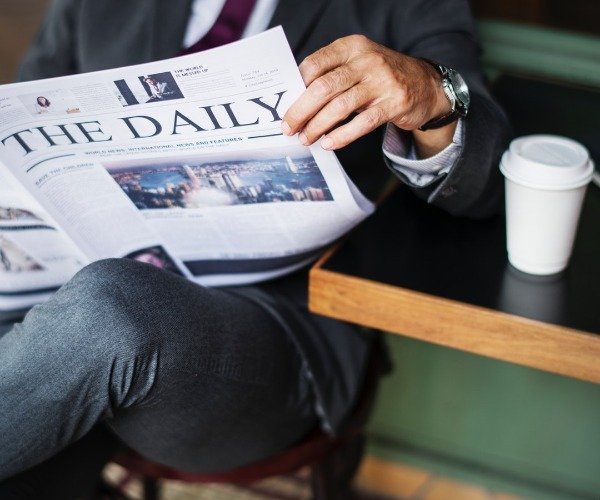 After seeing a recovery from Bitcoin the general market has stayed neutral for the most part, hoping to receive more confirmation that the king's current price levels are here to stay before attempting their own moves. There were however a couple of currencies that performed better than others, and one of those had some long-expected fundamental news behind its move. We'll now take a quick look at those news, as well as a couple more stories which spiced up the cryptosphere today:
Coinbase adds ZRX to its fiat to crypto platform
Well it has finally been confirmed: Coinbase added ZRX, an ERC-20 token behind the 0x protocol, to its commercially available fiat-to-crypto platform. The announcement came as a surprise to only a few, as there was plenty of evidence beforehand that the currency might be in line to become the next Coinbase listing (Coinbase acquiring Paradex and having ZRX on its Coinbase Pro service being some of that evidence). With this addition, ZRX becomes the first ERC-20 token to become available on Coinbase. ZRX will be available for customers in most jurisdictions, but will not initially be available for residents of the United Kingdom or the state of New York.
Waltonchain releases new hardware
After recently releasing the UHF Android Smart Reader-Writer, Waltonchain had more updates regarding its hardware infrastructure. Apparently, Waltonchain's technical subsidiary Xiamen IOT Technology Co., Ltd. has developed the IOT-CT03 UHF RFID Ceramic Antenna which will act as one of the most important components of Waltonchain's supply side management system. The team describes its new product:
"The UHF RFID ceramic antenna is a compact antenna used in small read-write terminals. As the dielectric constant of ceramics is higher than that of PCB, ceramic antennas can have essentially smaller dimensions. Dielectric loss of ceramic medium is also lower than that of PCB, so ceramic antennas are more suitable for small transmission devices such as handheld reader-writers, card issuers, RFID Android displays etc."
A product meant for installation in handheld devices, it should play an important role in ensuring that data presented and saved in Waltonchain's ecosystem remains consistent and accurate. This UHF RFID ceramic antenna will be a small part of Waltonchain's self-developed hardware series for the business of the future, according to the team's promotional material.
Binance launches fiat to crypto trading
After announcing their intention to move into fiat to crypto trading, Binance finally followed up with their idea. Mentioned exchange is located in Uganda and can be accessed through https://www.binance.co.ug/. For now the platform is running sign-ups only as deposits and trading are in preparation still. Deposits for Ugandan Shillings (UGX), BTC and ETH will open starting from 2018/10/17 10:00 AM Uganda Time (EAT). Trading on Binance Uganda will open soon with BTC/UGX and ETH/UGX trading pairs. The start time for trading will be released in a later announcement, said Binance's official announcement of the launch.
Tether is now doing business with a bank in Caribbean
After their cooperation with Puerto-Rican Noble Bank fell apart, it was unclear who kept the funds that are supposedly backing the Bitfinex-made Tether. The partner has been revealed recently as sources found out that a deal has been struck between Tether and a Bahamas-based Deltec Bank. Same sources reveal that various over-the-counter trading desks have expressed interest in opening an account with Deltec Bank in order redeem USDT directly. The news come at a moment when Tether is struggling to maintain its 1:1 dollar peg and is being hit with new allegations suggesting that the entire stack of USDT which is currently on the market isn't backed by real fiat collateral.
Novogratz predicts "new highs" for Bitcoin
Famous investor and cryptocurrency supporter Mike Novogratz, known for predicting Bitcoin will reach $40,000 by the end of 2018, has re-adjusted his previous targets. Announcing that Bitcoin won't break $10,000 before the turn of the year, he did suggest that this could change as soon as Q1-Q2 of 2018. The Galaxy Investment Partners creator has shown himself to be a cryptocurrency bull and has suggested that a recent influx of custody solutions (Fidelity Investments being the recent one) will lead to the much-expected institutional money entering the cryptosphere.
"They'll probably be up and running in January or Q1," he said about the platform, adding: "And then you've got to run some water through the pipes, so my guess is you start seeing institutional flows into purely crypto assets late first quarter [or] early second quarter."

CaptainAltcoin's writers and guest post authors may or may not have a vested interest in any of the mentioned projects and businesses. None of the content on CaptainAltcoin is investment advice nor is it a replacement for advice from a certified financial planner. The views expressed in this article are those of the author and do not necessarily reflect the official policy or position of CaptainAltcoin.com