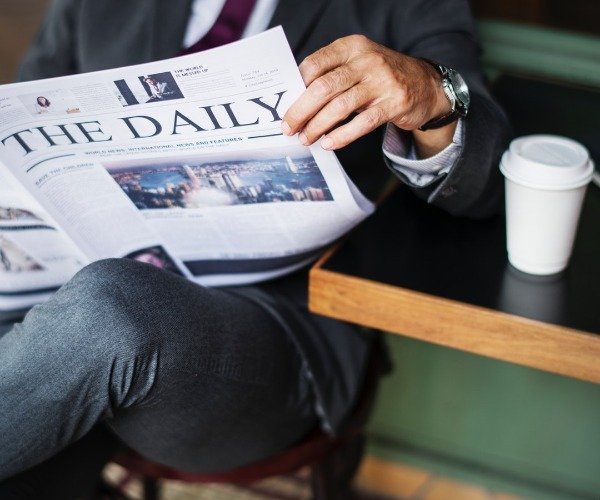 The news cycle greeted us with interesting "happenings" once again. The coins stayed mostly neutral, both pricewise (with the exception of HOT which decided to catch fire and start growing) and news wise, but nonetheless there were a couple of interesting topics you could have read about today:
Bitcoin (BTC)
Haus Irene, a holiday home in the German region of Bavaria, besides bragging about being one of the finest places in the region when it comes to family friendly health tourism, recently decided to expand its list of reasons why one should spend their vacation with them. The resort started accepting Bitcoin as a means of payment in a move which will likely boost both their profit margins. Another interesting initiative came from Norwegian companies DNB (a bank) and OBOS (a property developer), which have reportedly developed a prototype solution for using blockchain technology in property management industry.
Ripple (XRP)
Community releases a post-Swell summary of events
XRPcommunity blog contributor (calling himself Hodor) released a post-Swell news update which featured a lengthy introspective into what was said during the second edition of Ripple's annual conference. Covering several key events like the launch of xRapid, CBDCs (Central Bank Digital Currencies), crypto regulation, and the future of commerce which were discussed through the speeches of Brad Garlinghouse, Ed Metzger (head of innovation at Banco Santander), Anja Manuel (a partner at RiceHadleyGates) and many more, the post is the best (if somewhat biased) overview of what transpired during this much-lauded event.
Other news
Binance locks out an account containing 1.2k BTC
A thread popped up on r/cryptocurrency today where a user skilledguyfx presented his story: A month ago Binance blocked his active, third level-verified account with 1.2K BTC on it. Describing the account as mostly used for "arbitrage", the user claims he had lengthy chats and discussions with Binance representatives who mentioned "security" and "law enforcement" related reasons for why the funds are currently blocked.
The community reactions were mixed, from people asking the user to lawyer up and sue. Others pointed out that parts of the story don't line up, thinking that the funds were likely frozen for a good reason. Binance support people responded to the thread as well; user symbiotic_bnb had this to say on the matter:
"This account is under investigation as a result of suspected fraudulent activity. During the investigation of this case, Binance guarantees the security of the account's assets."
So the funds remain safu, but on the other hand the question is if the mentioned user will remain in control of them. You can track this interesting story here and here.
Bithumb goes head to head with Binance
Major South Korean crypto trading platform Bithumb decided to take the page from Binance's book and initiated plans to develop its very own DEX.  The news come just some time after Binance confirmed they'll operate their own decentralized exchange by the end of 2019.
Can China take away our crypto?
An article written by journalists Jordan Robertson and Michael Riley was published today in Bloomberg Businessweek with a very clickbaity title "The Big Hack: How China Used a Tiny Chip to Infiltrate U.S. Companies". The article reveals how over 30 US companies had their technology potentially compromised by unidentified Chinese military units installing miniature chips which incorporated memory, networking capability, and sufficient processing power to perform "an attack". The article deals with a lot of "what ifs" and hypotheticals but it still inspired a heated discussion on the topic of spy/hijack hardware potentially making its way into crypto related hardware like Ledger or Nano S.
Litecoin's Charlie Lee faces up against Bitcoin Cash's Roger Ver
Many would call this a debate between two crypto giants. Other would say that these are just two scamming hacks exchanging talking points. Still, whichever side you take you couldn't change the fact that Bitcoin.com-organized debate between Charlie Lee and Roger Ver was long-time coming. The discussion mostly focused on the Lightning Network vs Bitcoin Cash as a crypto engineer (Lee) attempted to reason with an impassioned crypto marketer (Ver). Check out their interesting and at times heated exchange of ideas here.

CaptainAltcoin's writers and guest post authors may or may not have a vested interest in any of the mentioned projects and businesses. None of the content on CaptainAltcoin is investment advice nor is it a replacement for advice from a certified financial planner. The views expressed in this article are those of the author and do not necessarily reflect the official policy or position of CaptainAltcoin.com