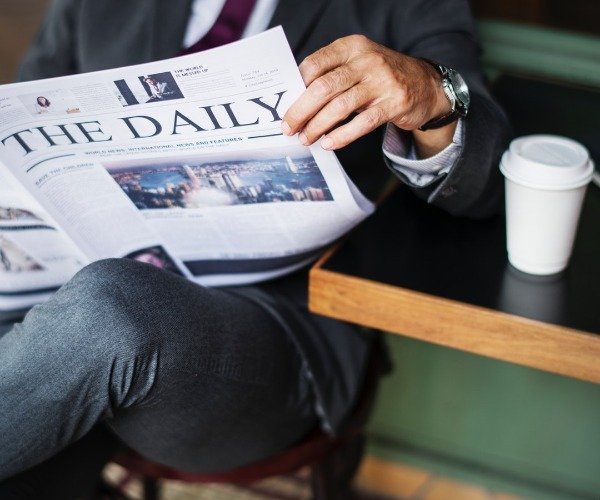 The news cycle has been somewhat slow over the weekend but there were a couple of heavy hitters that we decided to cover. From Tether potentially going down to some shady unfair competition allegations against a major Chinese cryptocurrency, it wasn't that boring out there in the cryptosphere. Let's take a look at the biggest stories:
VeChain gets outed for FUD-ing against Waltonchain?
YouTube user Chico Crypto posted a video titled "Vechain thee VESCAM? Boxmining-Binance-Cream Involved" on his channel. The video can be seen here and it goes into detail about how the hierarchy of VeChain and one of their associate companies CREAM set up a network of social media accounts which was used to slander Waltonchain, VeChain's biggest competitor in the supply chain management market. The video notes that the "con" might have started as a legitimate project meant to further VeChain legitimately but has, with time, ended up being taken over by malicious players who decided to turn the entire thing into a slander machine agains Waltonchain.
The main goal of these players is to "dupe investors, control media and harass anyone who tries to resist/expose", said the presenter in the video. Interestingly enough, the video has "Part 1" in its title, indicating that there will be more material released on this topic on the future. He also thinks that the famous crypto Youtuber Boxmining is involved in this Walton fudding scheme. While there is certainly a concerning pattern of behavior here, it can be explained away with VeChain attempting to gain an upper hand against its competition. It is unlikely that this "extreme capitalism" means that VeChain is a scam though.
Tether price has been all over the place recently, creating spreads between various exchange prices and opening arbitrage opportunities on USDT-to-crypto trades. This raised questions about Tethers ability to perform as a stablecoin and keep its 1:1 peg to USD undisturbed. Cryptocurrency trader Alex Krüger recently said in an interview with CCN that Tether will likely implode in the near future thanks to its unregulated status. As new stablecoins with transparent, audited backings and required licensing keep coming out, Tether might just find itself on the fringe of things, claims Krüger.
Ethereum hard fork stalls
Ethereum's main testnet Ropsten ran into some issues yesterday when its latest hard fork called Constantinople seemingly failed to activate. The code for the hard fork was set to be activated on block 4,230,000 but after the code went live the network started experiencing issues. The mining has seemingly stalled at the block 4,299,999 for a couple of hours; the following block was eventually mined but it featured 0 transactions. Afri Schoedon, release manager for the Ethereum client Parity, explained that the reason for the stall was a lack of miners on the Ropsten network upgrading their clients to push the newly upgraded blockchain forward. According to Schoedon, this might mean that Constantinople won't be rolled out in 2018.
no constantinople in 2018, we have to investigate

— ???? ???????? (@5chdn) October 13, 2018
We'll see how the story develops further and if this will delay Ethereum's overall roadmap as well.
"EOS will die in a horrible dumpster fire in the next five years" says Bitcoin Developer Jimmy Song
Song recently had a sit-down with Crypto Insider during which he delivered several hot takes about the current state of crypto world. Among those, he mentioned EOS, the much-maligned-but-still-alive-and-kicking pretender to Ethereum's smart contract king throne. During this interview, Song suggested that young developers should join open source projects like Bitcoin as this will help them understand the ecosystem better and create a whole host of opportunities for hiring in the future. He followed that up by saying that those same developers shouldn't join an ICO or a project like EOS which he said  "will die in a horrible dumpster fire in the next five years".

CaptainAltcoin's writers and guest post authors may or may not have a vested interest in any of the mentioned projects and businesses. None of the content on CaptainAltcoin is investment advice nor is it a replacement for advice from a certified financial planner. The views expressed in this article are those of the author and do not necessarily reflect the official policy or position of CaptainAltcoin.com