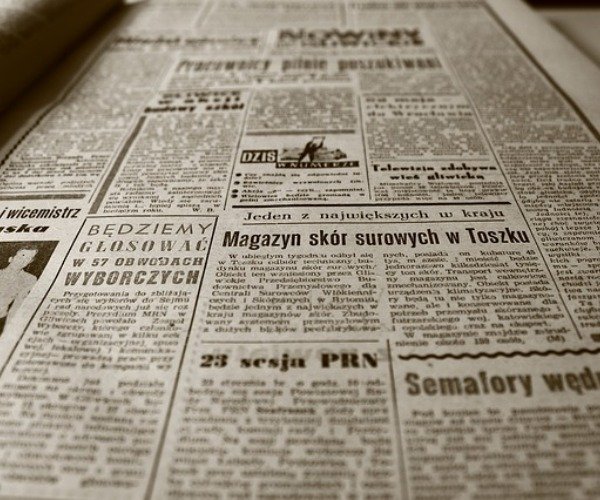 Today's newsflash brings you some new scam-related news, as well as a couple of scoops on a major exchange and even some space related crypto news. Check all of this down below:
Substratum's smart contract has the same vulnerability as Oyster Pearl, performed fake token burns
A Reddit thread posted today detailed why Substratum has a similar minting contract to Oyster Pearl.
As we noted yesterday, PRL had a weakness which let an insider take over the token's contract and re-launch its ICO.
Apparently Substratum has a similar weakness which can be exploited by a malicious player.
The team said that this is not a security issue since "only the dev team has access to it," which is exactly the point. The dev team has control over the project's blockchain and can potentially perform an exit scam similar to the one we saw yesterday.
Alongside this information, the thread revealed that Substratum's token burn wasn't an actual token burn.
Regular coin/token burns include sending the cryptocurrency to a dead-end wallet, one that no one has the private keys for nor can be accessed by anyone to have the funds withdrawn. Substratum apparently owns the private keys of the wallet they "burned" their tokens on, meaning that these tokens that were presumed dead can be returned into the circulating supply at a whim of a developer. Whether or not the team will take advantage of these issues is for us to guess and the future to tell.
Coinbase raises Series E round of financing 
Asiff Hirji, the President and COO of Coinbase, announced that the exchange intends to complete another $300 million worth round of investment which should raise the company's valuation up to $8 billion.
The so-called "Series E" equity round is led by Tiger Global Management, with participation from Y Combinator Continuity, Wellington Management, Andreessen Horowitz, Polychain and others.
These funds will be used to accelerate the adoption of cryptocurrency on a global scale by financing the following activities:
Global expansion: building the infrastructure between fiat and crypto in regulated markets around the world
Offering more crypto assets: hundreds of cryptocurrencies are currently being considered by the exchange as potential additions
Utility applications for crypto: the post mentions recently announced support for a stablecoin (USDC) on Coinbase and the continued development of Coinbase Wallet as examples
Bringing institutions into crypto — adding features and crypto assets to the Coinbase custody service
Groestlcoin catches the ASIC virus, removes all promises of ASIC resistance
Groestlcoin, one of the up-and-coming cryptocurrencies of the market, has gotten itself into some murky waters it seems. A Reddit user kx9WmgrLgKDFDS4nDox posted this thread on the r/CryptoCurrency subreddit, detailing how the network has apparently seen its first ASIC mining devices appear.
While there are plenty of currencies that can be mined with ASIC devices, Groestlcoin lauded itself as one of the rare ones that will be able to resist this. This point has even been used as a selling point for the coin.
The user above noticed that Groestlcoin's website, once proudly claiming the coin is ASIC resistant, has now removed every trace of these claims. But since there is an archive of everything one posts online, the user dug deep and found proof that Groestlcoin has indeed promised ASIC resistance in the past.
It appears that the developers aren't too happy about this latest development regarding their mining network. The project's Reddit page is being heavily moderated and every mention of the issue will result in a ban, Reddit users report. We'll see how this story unfolds in the upcoming days.
First tokenized VC fund for the space industry announced
During the World Investment Forum in Geneva and the World Blockchain Summit in Dubai a company called Spacebit Capital announced their intention to launch the first ever tokenized venture capital fund for the space industry.
Spacebit Capital will look to bring this up and coming, more than a trillion dollars worth industry closer to smaller companies, and even to the average individual.
The fund will focus on early stage, space-related IP intensive companies for near earth and lunar applications and predominately invest in downstream (software) and commercial applications relevant to satellite communications and data, and will look to back the projects that utilize the blockchain technology the hardest.
Secondary investments will focus on robotics, propulsion and remote sensor technology, all of which are required for proper space travel. To complement the fund, a network of Crypto Space Angels has been formed, comprising of experts, investors, and visionaries from the cryptocurrency and blockchain industries.

CaptainAltcoin's writers and guest post authors may or may not have a vested interest in any of the mentioned projects and businesses. None of the content on CaptainAltcoin is investment advice nor is it a replacement for advice from a certified financial planner. The views expressed in this article are those of the author and do not necessarily reflect the official policy or position of CaptainAltcoin.com