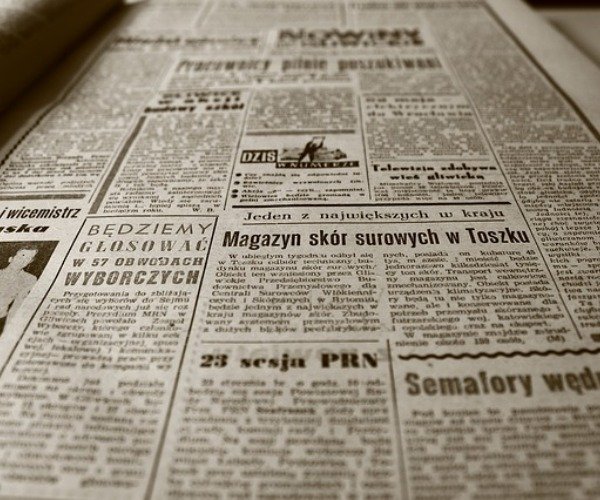 Substratum caught fabricating its GitHub numbers
B.J. Allmon, a Substratum developer, tweeted that the project currently has around 2 million lines of code on the Substratum GitHub repo.
The community didn't take these numbers for granted and decided to run the numbers through a tool that counts lines of code in GitHub repos.
Using Count LOC tool, it was discovered that Substratum has only 32000 lines of code and that the developer above seemingly multiplied the actual numbers by 62.5.
A Redditor CHAiN76 explains why Substratum boasting about these massive numbers above isn't a good thing:
"To be clear, for any non-developers, fewer lines of code is better, if you achieve the same result. To quote Bill Gates: Measuring programming progress by lines of code is like measuring aircraft building progress by weight."
With negative reports surrounding Substratum in recent weeks, many are starting to question the project's validity.
Earlier this week, a Reddit thread posted has detailed why Substratum has a similar minting contract to Oyster Pearl.
As we noted yesterday, PRL had a weakness which let an insider take over the token's contract and re-launch its ICO.
Apparently Substratum has a similar weakness which can be exploited by a malicious player.
The team said that this is not a security issue since "only the dev team has access to it," which is exactly the point. The dev team has control over the project's blockchain and can potentially perform an exit scam similar to the one we saw yesterday.
Alongside this information, the thread revealed that Substratum's token burn wasn't an actual token burn.
Regular coin/token burns include sending the cryptocurrency to a dead-end wallet, one that no one has the private keys for nor can be accessed by anyone to have the funds withdrawn. Substratum apparently ownsthe private keys of the wallet they "burned" their tokens on, meaning that these tokens that were presumed dead can be returned into the circulating supply at a whim of a developer. Whether or not the team will take advantage of these issues is for us to guess and the future to tell.
Bitcoin Cash booms as Coinbase confirms support for the hard fork
Bitcoin Cash noted solid gains for the last couple of days, mostly supported by a positive buzz surrounding the currency's upcoming hard fork.
Managing to recover all the way up to $475, analysts predict that revisiting $500 is not entirely unlikely for BCH.
It is still unclear how many wallets will support the projects upcoming hard fork but major market players have hinted that they will actually do so.
After Binance's confirmation was posted earlier this morning, Coinbase decided to do the same sometime later. Their announcement said:
"We will monitor the Bitcoin Cash network during the upgrade. Coinbase cannot predict the duration of this upgrade process. When the upgrade is complete, we will evaluate the network and take appropriate next steps, including re-enabling sends and receives. We will update our customers throughout the upgrade process and about the outcome of the fork once the network reaches consensus. In the unlikely event that multiple viable chains persist after the fork, Coinbase will ensure that customers have access to their funds on each chain."
Tron [TRX] launches $10000 bug bounty program on Hackerone
Tron Foundation has recently made a step forward towards better blockchain security as they commissioned Hackerone to launch a Tron bug bounty program.
The bounty wants to discover potential technical vulnerabilities with the projects mainnet and offers rewards of up to $10000 for critical issues found with Tron's blockchain. Critical bugs include ones that can take control of nodes on the network by remote execution of any code and ones that can cause the leakage of users' private keys.
High threat level bugs like Denial of Service on P2P networks or the RPC API will net the person who finds them a bounty of $6000. The medium threat level bugs are those that can incur a Denial of Service through the Tron protocol, along with bugs that allow unauthorized operations on user accounts.
Ethereum creator Vitalik Buterin speaks at Devcon, reveals details about Ethereum 2.0
Devcon, popular Ethereum-focused developer conference, had the man himself, Vitalik Buterin, as their keynote speaker this time around.
During his speech, Vitalik delivered information regarding his platform's 2.0 version.
Vitalik noted that Ethereum 2.0 will be a combination of features which were mentioned many times in the past.
Proof-of-Stake, Casper, scalability, sharding, virtual machine improvements, cross channel contract logic improvements and others are all expected in a final product he calls Serenity.
Serenity will be a new blockchain that will be linked to the existing Proof-of-Work chain and will allow users to seamlessly switch from one to the other.
This connected system is expected to become stable in the future, stable enough that existing Ethereum dapps and projects can be "folded into a contract on one shard of the news system".
Citing the extensive work that has been done throughout the past 4-5 years, Buterin confirmed that a full launch of serenity might "no longer be so far away".

CaptainAltcoin's writers and guest post authors may or may not have a vested interest in any of the mentioned projects and businesses. None of the content on CaptainAltcoin is investment advice nor is it a replacement for advice from a certified financial planner. The views expressed in this article are those of the author and do not necessarily reflect the official policy or position of CaptainAltcoin.com