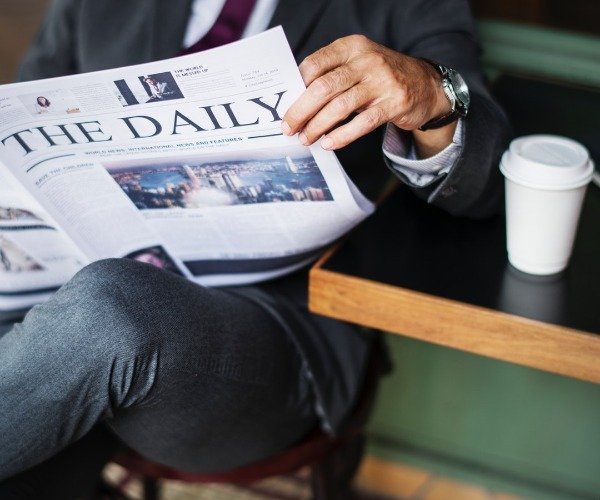 The news cycle remains more interesting than the current market price movements. This Wednesday was mostly dominated by exchange-related news, with a couple of Ripple stories sprinkled in here and there. Most interesting tidbits we found are as follows:
Ripple (XRP)
An 800-pound gorilla closes off Swell 2018
To close off their much-lauded Swell 2018 conference, Ripple held a final panel titled "The 800 pound gorilla". The panel featured representatives from two of the companies that started using xRapid (Brad Ganey, COO of Catalyst Corporate Federal Credit Union, and Nicolas Palacios, CFO of Cuallix), Kwon Park, head of business development at Bittrex and Alfredo O'Hagan, SVP of payment services at IDT (telecom firm that tried out xRapid services in the past). The panelist touched upon several 800-pound gorillas, including rooted-in payment systems, lack of crypto education and government regulation.
Garlinghouse claims XRP is decentralized, again
In an interview with the Cheddar financial news outlet, Brad Garlinghouse, the CEO of Ripple, once again reiterated that XRP is decentralized.
Ripple CEO Brad Garlinghouse responds to the criticism that #XRP isn't decentralized and is not a true cryptocurrency: "It is very clearly decentralized. I, as CEO of the company, can't control the XRP ledger."#SwellbyRipple #Ripple #xrpthestandard pic.twitter.com/HFanjmJjTV

— ???? ??? (@BankXRP) October 2, 2018
And while arguments can be made that he cannot control the ledger directly, the issue of Ripple holding large bags of XRP and the XRP ledger being maintained by a rather centralized network of nodes (which belong to Ripple) is one to think about.
Price woes as Swell 2018 progresses
The market's third most valuable cryptocurrency fell to $0.52 today, managing to lose 13% during the Swell 2018 conference. It seems that the "star-studded" lineup of Bill Clinton, Gene Sperling, Brad Garlinghouse and others, as well as the official introduction of xRapid, did little to convince the holders not to sell their bags. XRP is currently down 80% from the turn of the year, when it managed to record an ATH of $3.92.
Tron (TRX)
In cooperation with BitTorrent, Tron launched what they decided to call Project Atlas.
"Project Atlas will connect the BitTorrent peer-to-peer network and the TRON blockchain network via a set of bittorrent protocol extensions, a custom token, and an in-client token economy to address existing limitations and open a new borderless economy for exchanging value for computer resources on a global scale," claims the official description of this endeavor. The project introduces Tron's cryptocurrency to BitTorrent users, looking to reward people who seed their torrents longer with TRX tokens. This should benefit the file sharing industry as files will become easier to download.
Other news
Binance moves into securities trading
One of the most lauded exchanges out there Binance announced a strategic partnership with the Malta Stock Exchange to develop a new platform that will serve as a security token exchange and decentralized bank within the country. Considering the special terms around securities trading, Binance's new platform will likely feature default KYC/AML registration. The platform will likely have a similar UI to the one currently present on the exchange.
Maduro announces the launch of Petro
The launch of the government issued, allegedly oil backed Venezuelan cryptocurrency Petro has been officially confirmed by the country's president Nicolas Maduro. Maduro claims that the launch of the cryptocurrency is designed to overthrow the "money mafia", which the state claims has caused the country's rapid inflation with its black market currency/resource trading. The currency will be used both as a means of payment with Venezuelan vendors and as means of account in Venezuelan banks. The crypto community rather unanimously rejected this cryptocurrency as a scam, claiming this is just another attempt at centralizing the Venezuelan economy.
Coinbase could reach the valuation of $8 billion with this new investment
Recode reports that Tiger Global, a U.K. hedge fund that invests mainly in global consumer brands, is considering a $500 million investment in Coinbase. This investment would boost the startup's value to $8 billion, making it one of the most valuable start-ups in the United States and give more legitimacy to cryptocurrency markets in general. Just a year ago, Coinbase's reported value hovered around $1.5 billion.

CaptainAltcoin's writers and guest post authors may or may not have a vested interest in any of the mentioned projects and businesses. None of the content on CaptainAltcoin is investment advice nor is it a replacement for advice from a certified financial planner. The views expressed in this article are those of the author and do not necessarily reflect the official policy or position of CaptainAltcoin.com