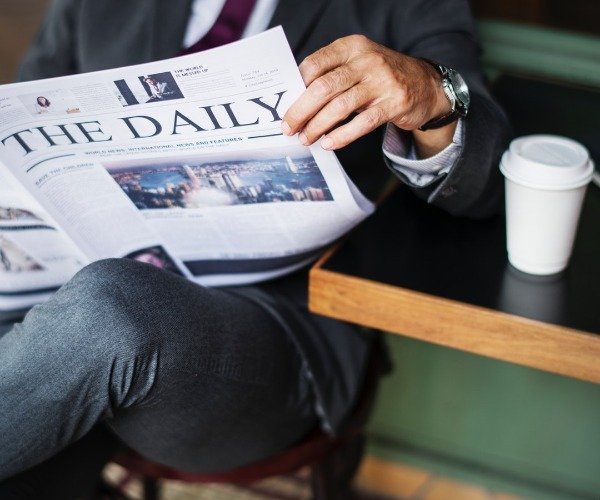 Biggest Japanese bank to explore Ripple's technology
Ripple's cross-border payment solutions, powered by the XRP cryptocurrency, have seemingly gotten another party interested to explore them.
The party in question, MUFG Bank (and its subsidiary Banco MUFG Brasil S.A.) signed a memorandum of understanding with Banco Bradesco S.A. to collaborate on developing a new cross-border payment solution. The official announcement regarding this MoU says:
"Through this MOU, MUFG Bank has decided to start the collaborative development for cross-border payments between Japan and Brazil, utilizing Ripple's cutting-edge technology. The new payment system — developed by Ripple, a San Francisco-based software vendor — will assist the banks as they work toward commercializing a high-speed, transparent and traceable cross-border payments solution between Japan and Brazil."
Headquartered in Tokyo and with over 360 years of history, MUFG has a global network with over 1,800 locations in more than 50 countries. As such, it could potentially offer a significant boost to the overall acceptance and spread of XRP and Ripple's technology.
NANO describes its upcoming Boulton release
Popular cryptocurrency NANO is getting ready to implement a network update titled Boulton, which will deliver several changes to the node software, RPC, developer wallet and beta network.
The update is expected to be one of the biggest one to have ever been implemented on the NANO blockchain.
New features coming with Boulton will include enabled Lazy bootstrapping, parameterized difficulty, storing confirmation height in database to allow synchronously querying confirmation, logging vote processing time, replying to confirm_reqs with a vote by hash, block uniquer, logging UPnP devices only if configured to do so, bootstraping traffic stats, naming threads by role, adding unreachable host stats, immediate election starts and many more. Check out Nano project's complete announcement here, as it goes into much deeper detail about the upcoming update.
Square nets record Bitcoin revenue
American financial services company/ merchant services aggregator/ mobile payment company Square, owned and created by Jack Dorsey, the CEO of Twitter, has revealed some impressive statistics in its most recent shareholder letter detailing their performance in Q3 of 2018.
"We continue to drive strong revenue growth at scale: In the third quarter of 2018, total net revenue grew 51% year over year and Adjusted Revenue grew 68% year over year, compared to 48% and 60%, respectively, in the second quarter of 2018," says the letter.
With a total of $882 million of revenue earned in Q3 of 2018 (a rise of 51% year over year), Square reportedly earned $43 million in Bitcoin revenue alone. Square's total profits from Bitcoin trading sit at mere $500 thousand, taking into account Bitcoin purchases.
EOS' centralization pops up again as arbitrator rules to reverse account ownership to its original owner
A Reddit thread was posted today detailing the latest proof that EOS system's centralization prevents it from being censorship resistant and immutable.
A case was filed in front of the EOS network arbitrators regarding an EOS account ha4tamjtguge which was apparently a victim of a phishing attack.  The owner of an account filed a claim that this happened and requested that the account is returned to him. The ruling was as follows:
"Under the power afforded to me as arbitrator under Article 6 of the Rules of Dispute Resolution, I, Ben Gates, rule that the EOS account in dispute should be returned to the claimant with immediate effect and that the freeze over the assets within said account is removed."
The claimant apparently presented enough evidence that the account belongs to him; the respondent was contacted but he declined to respond. This case only further illustrates how EOS is in fact barely different from anything you can find in traditional finance/law. As Reddit user hungryforitalianfood said:
"$4 billion to invent the wheel again."
One in five Britons think Bitcoin can become as common as cash/card money
YouGov recently conducted a polling to determine how much the British are into the world of cryptocurrency.
Questions about the space included general knowledge about the cryptocurrency, how many have bought it, and how is a decentralized currency better than its centralized counterparts.
The results were more than interesting. While 93 percent of polled people have heard of the term Bitcoin, only 4% would say that Bitcoin is "very good". It was also discovered that men were almost three times as likely as women to understand how Bitcoin works.
4% of Britons polled claim to have ever purchased cryptocurrency (6% of men and 1% of women). One in eleven (9%) aged between 18 and 24 years said they had bought the cryptocurrency, compared to 1% of the over 55s. Finally, 21% of polled individuals thought that Bitcoin will someday become as common as cash/credit cards.

CaptainAltcoin's writers and guest post authors may or may not have a vested interest in any of the mentioned projects and businesses. None of the content on CaptainAltcoin is investment advice nor is it a replacement for advice from a certified financial planner. The views expressed in this article are those of the author and do not necessarily reflect the official policy or position of CaptainAltcoin.com