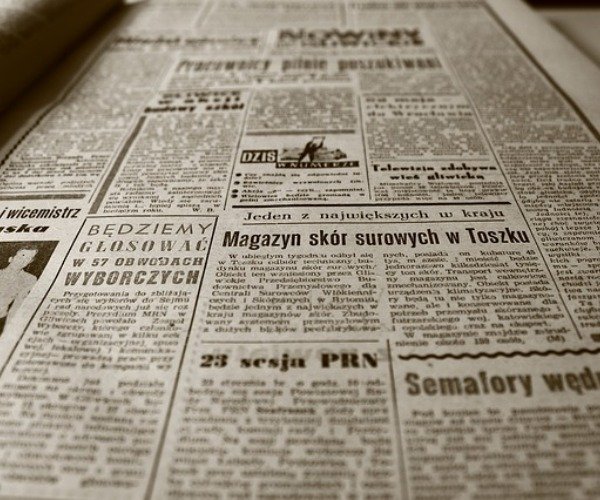 Even though Sundays are usually seen as rest days, the crypto news cycle had no desire to comply with that. Several interesting news tidbits popped around the cryptosphere and we decided to present them to you down below:
OKEX to remove 58 trading pairs from its platform
We've recently seen several major exchanges "clearing up their acts" and removing trading pairings that weren't exactly up to the standards these platforms want from their listings. Following that trend, OKEX has decided to perform a major overhaul of what it has on offer for its traders as well.
The exchange confirmed that 58 trading pairs for 40 digital assets/tokens will be removed from the exchange due to weak liquidity/trading volume. The pairs are listed down below:
| | | |
| --- | --- | --- |
| Ticker | Token Name | Trading Pair to Be Delisted |
| READ | READ | BTC |
| NGC | NAGA | ETH, USDT |
| PRA | ProChain | BTC |
| IPC | IPChain | ETH, BTC |
| MAG | Maggie | ETH , BTC |
| TRA | Travel | BTC |
| VEE | BLOCKv | USDT |
| RCT | RealChain | BTC, USDT |
| CBT | CommerceBlock | ETH, USDT |
| DNA | EncrypGen | BTC, ETH |
| VIU | Viuly | ETH, BTC |
| RCN | Ripio Credit Network | ETH |
| MTH | Monetha | BTC, USDT |
| AVT | Aventus | ETH, USDT |
| CAG | Change | BTC, ETH |
| REF | RefToken | USDT |
| UKG | Unikoin Gold | USDT |
| BRD | Bread | USDT |
| ATL | ATLANT | USDT |
| CAN | Content and AD Network | BTC |
| CHAT | ChatCoin | ETH |
| AUTO | CUBE | USDT, BTC |
| MTL | Metal | USDT |
| SUB | SubStratum | USDT |
| EVX | Everex | BTC |
| ICN | Iconomi | BTC, ETH |
| OAX | OAX | BTC |
| 1ST | FirstBlood | BTC, ETH |
| SDA | SixDomainChain | BTC |
| XAS | Asch | ETH |
| AST | AirSwap | BTC, ETH |
| GSC | Global Social Chain | BTC |
| MOT | Olympus Labs | BTC, ETH |
| UCT | UCOT | BTC |
| AIDOC | AI Doctor | BTC |
| TOPC | TopChain | BTC |
| SPF | Sportyco | ETH |
| ACE | ACE | ETH |
| AMM | Micromoney | BTC, ETH |
| FAIR | FairGame | BTC |
| STC | Starchain | ETH |
| XUC | Exchange Union | BTC |
The trading pairs will be delisted at 06:00 Oct 31, 2018 (Central European Time). Users are encouraged to cancel their orders on the affected pairs or the exchange will cancel them automatically.
OKEX points out that only the trading pairs will be delisted, while the tokens will remain on the platform. All of the projects listed above will be monitored and further measures will be taken if they keep performing below standards in the future.
Ripple catches another customer into the RippleNet
Amore Finance, a modern Fintech startup from Czech Republic that provides banking services to businesses and individuals, recently joined the growing network of Ripple technology users/testers called RippleNet. With this move, Amore Finance joins a growing group of financial platforms which include MUFG, Santander, Bank of America, Mizuho Financial Group, MoneyGram and Western Union.
The partnership was made in cooperation with Cleverance, another Czech technology-focused startup. Cleverance's clients include large telecom houses, banks, power/utilities, media and other "important companies" in the Czech Republic and abroad.
Amore Finance lets users control their funds with their computers or their mobile phones, thus offering fast, accessible and cheap cross-border payment solutions. Being the first Czech startup to join the network, it's still unclear which product of RippleNet will Amore Finance use. Amore Finance is available on all major platforms and devices – Android, iOS and Windows.
Indonesian company launches blockchain based "sukuk" bonds
Blossom Finance, a Fintech startup from Indonesia, announced its plans to launch blockchain based Islamic bonds (otherwise known as "sukuk") to fund microfinance projects in this Muslim-majority country.
These new financial instruments will be based on the blockchain technology which will help keep the issuance costs low and hopefully attract a wider pool of interested customers.
The project bears the name "Smart Sukuk" and will be an Ethereum based one, utilizing the smart contract features to maximize the efficiency and reach of these financial instruments.
Smart Sukuks will not charge any upfront fees but will rather employ a strategy where 20% of the investors profits will be paid back to Blossom.
Khalid Howladar, chief strategy officer of the project, confirmed that the asset will use a profit sharing structure and have a profit rate of around 10 percent.
Sukuks can be held until maturity and will deliver regular payments from the fund that gets money by selling Smart Sukuk Tokens (which represent a part of a sukuk). They can alternatively be sold on the secondary market to a third party.
Sony develops a cryptocurrency wallet
One of the bigger stories we saw revolved around Sony, the Asian technology giant, revealing an in-house developed cryptocurrency hardware wallet.
The wallet was developed and presented by Sony's research and development arm called Sony Computer Science Laboratories, Inc.
One thing that sets this wallet apart from other similar devices (except the fact that it's being produced by a major player on the tech market) is the fact that this device is apparently contactless.
While devices like Ledger Nano S or Trezor require USB connection to a device which lets the user manage his funds, Sony plans to utilize so-called near-field communication (NFC) chips in their product. This should allow the user to sign off transactions with their Sony wallet without having to connect the device via USB.
The press release regarding this new piece of hardware suggests that Sony intends to chase "commercialization" of the technology which might indicate their desire to gain a stronger foothold in the cryptocurrency industry.
Elastos price drops after a surprise announcement angers investors
Elastos, a project that was looking to create a decentralized, smart internet of the future, recently draw the ire of its investors with an unpleasant announcement.
The project announced that they intend to "modify" their token lock-up program.
"After consulting with trusted advisors within the Elastos ecosystem, including legal experts, we have made the decision to unwind our lock-up program and end it early," communicated Rong Chen, the founder of Elastos, on the official Elastos blog.
Originally, ELA owners were promised a 6% bonus on freezing their tokens for up to three years. But now, ELA holders who had their tokens locked in will be receiving them back on November 5th (much earlier than it was previously planned) with a 4% bonus attached.
Angel investors will see their ELA returned on November 20th. 16 million ELA will be allocated to Cyber Republic for holding until its governing council is put in place in August of 2019. At the conclusion of the unlocking period, approximately 3.5 million ELA will remain with the Elastos Foundation.
In order to keep the "openness, honesty and transparency" regarding the issue, Chen added that the move had to be done in order for Elastos to become compliant with the Western laws.
"When we launched this lock-up program, it was not clear to us that these types of programs could be seen as out of sync with compliance. Now that we have been informed that the continuation of this program may cause compliance risk, we feel strongly that this modification is in the best interest of Elastos' long-term success," he intimates.
The news weren't well received by the investors. More than a 100 of them signed a letter calling the leaders of the project "frauds and manipulators". The sentiment was almost immediately felt on the token price as it fell by 20% just hours after the announcement.

CaptainAltcoin's writers and guest post authors may or may not have a vested interest in any of the mentioned projects and businesses. None of the content on CaptainAltcoin is investment advice nor is it a replacement for advice from a certified financial planner. The views expressed in this article are those of the author and do not necessarily reflect the official policy or position of CaptainAltcoin.com