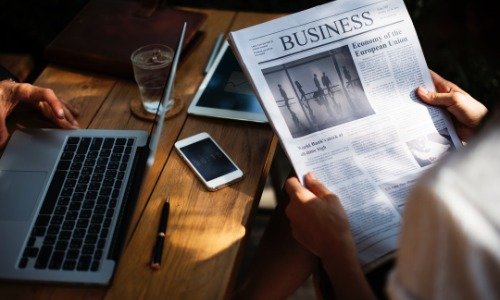 Partnership between IOTA Foundation and eCl@ss to standardize payments and data transmission in IOT
Today, IOTA Foundation announced its new partnership with a project called eCl@ss, the worldwide reference-data standard for the classification and unambiguous description of products and services. By collabing with this new partner, IOTA aims to standardize and simplify communication between IOT compatible devices of the future.
"The organization's standardized catalogue allows companies to quickly introduce trusted identification and simplified communication between IoT devices, while simultaneously lowering costs associated with device management. By implementing a universal standard between devices, eCl@ss also enables organizations to develop new methods of machine-to-machine payments," were IOTA's chosen words about their new partner project.
Have a look at the current IOTA price or IOTA price prediction for 2019 & 2020.

IOTA and eCl@ss will look to figure out how to leverage IOTA's Data Marketplace with eCl@ss' IDRI (International Registration Data Identifier) system to allow for data collection across various IT systems and industries. This data will be shareable and usable by IOT devices of the future to provide benefits and improvement possibilities for every member of the network.
With over 3,500 customers using 44,000 classes and 17,000 features available in 16 languages on their data exchange, eCl@ss provides established ISO/IEC-compliant standards for classification and description of connected devices to a worldwide consortium of leading companies including Lufthansa, Siemens, Staples, PBS Network and Medtronic.
Bitfinex expands its portfolio of stablecoins
Popular cryptocurrency exchange Bitfinex yesterday listed 4 new stablecoins on its platform.
The exchange originally listed Tether in 2014 and has plenty of ties to the original market's stablecoin. Most notably, Bitfinex and Tether have the same CEO. Following Tether, the exchange listed Ethereum-collateralized Dai in 2017. And on December 4th, these original stablecoin listings were joined by USDC, True USD, Paxos and Gemini USD.
The coins are listed on Bitfinex and on its ERC-20 focused offshoot Ethfinex. The current lineup of six stablecoins will be tradable on both exchanges and is traded against USD. The addition of the four new coins follows the rollout of USD and euro fiat pairs for Tether in November of this year.
Community members (at least those who don't see Bitfinex as a straight up scam) see this as a good addition, since investors will now have an indirect path into purchasing altcoins with fiat. This won't bode that well for Bitcoin or Ethereum though, considering these two currencies were previously used as gateways into the altcoin world.
VeChain updates its mobile wallet and node tokenization policy
VeChain, project focused on building a supply chain management system supported by the blockchain technology, released a contentious update that should benefit several parties involved in the ecosystem.
The update apparently involved VeChain using its VIP181-non-fungible token standard to tokenize its VeChainThor Nodes, including the Economic Nodes and Economic X nodes. The project explains what has been achieved by implementing this update:
"By tokenizing VeChainThor Nodes and open sourcing the smart contracts, node holders, third-party developers and the community in general can all benefit in different ways:
Node addresses and tiers information is public on the blockchain available for inquiry or integration into third-party applications.
Node holders are able to change the node address by transferring the node token.
Node holders can eventually exchange the Node tokens for the liquidity which holders might have been looking for.
Other Non-Node holders can potentially participate in node ownership, which will eventually move all nodes into the hands of the community members who want them the most.
Node upgrade and transfer is now done through smart contract functions, which allow any third party developer to build applications and user interface to support these functions."
With this update, VeChainThor nodes became tokenized and a smart contract for VeChainThor Node tokens has been created. The contract is open source and has been independently audited by Slowmist. The VeChainThor Mobile wallet has also been updated to a version 1.3.0 to support the newly introduced features.
What all of this means is that VeChain tokenized Nodes and X-Nodes and made them into non-fungible tokens. By doing so, their owners are now able to transfer/auction them without losing the X-Node status or the maturation period of an Economic Node. The updated wallet will contain additional auction and transfer features that will make the entire transfer process much easier. Check out this update in detail and learn more about the rules VeChain set up for these new features here.
NEO releases plans to realize network decentralization in 2019
NEO, aka "Chinese Ethereum", released a publication on its official blog detailing how they plan to make the NEO network decentralized in the upcoming year.
At present, the NEO MainNet has seven consensus nodes. Netherlands-based telecommunications company, KPN, and open-source community group, City of Zion, host a node each. The other five nodes are currently hosted by the NEO Foundation in various regions around the world.
NEO want to break this centralized consensus and have decided to release a GitHub repository titled "How to become NEO consensus node". The repository was today updated to a 1.3 version which includes new information on the rules and election schedules of upcoming consensus node selection cycles. To cite the project:
"Governance of the NEO network currently consists of two methods: on-chain governance and off-chain governance. On-chain governance is election through the votes of NEO holders, whilst off-chain governance relies on election through the support of the NEO Foundation. In the near term, the NEO Foundation will focus on promoting decentralization through off-chain governance. The goal is to accelerate the decentralization process in an orderly manner by delegating consensus nodes to reliable and trustworthy parties."
It would seem that NEO has completely misunderstood what decentralization means, as the entire process sounds quite centralized. Potential consensus node candidates are required to be "reviewed and verified" by the NEO foundation before being "voted in" by the foundation itself. The foundation also speaks of "delegating" the consensus node title to "reliable, trustworthy parties", completely going against the trustless nature of a decentralized blockchain.
Still, this is the model they choose and any consensus node that passes the review process will be given the status of a consensus node on the NEO TestNet. The node that gets "voted in" will replace one of the consensus nodes currently hosted by the NEO foundation if it manages to operate on the NEO testnet for 6 months without any issues. The election schedule will go as follows:
November 30th, 2018 to February 28th, 2019
March 1st, 2019 to May 31st, 2019
June 1st, 2019 to August 31st, 2019
September 1st, 2019 to November 30th, 2019
"According to the selection rules and voting schedule, we can expect a capable candidate to be selected to host a TestNet consensus node every three months, which would then become eligible for MainNet election after six months. If all goes well, NEO is expected to complete its node decentralization in 2019," says the project's announcement. Once the 7 initial nodes are "decentralized", NEO says that the addition of new consensus nodes remains "at their own discretion". They do say that any new additions will come in batches of three, to respect the rules of delegated Byzantine Fault Tolerant mechanism of NEO. Check out the full publication here.

CaptainAltcoin's writers and guest post authors may or may not have a vested interest in any of the mentioned projects and businesses. None of the content on CaptainAltcoin is investment advice nor is it a replacement for advice from a certified financial planner. The views expressed in this article are those of the author and do not necessarily reflect the official policy or position of CaptainAltcoin.com