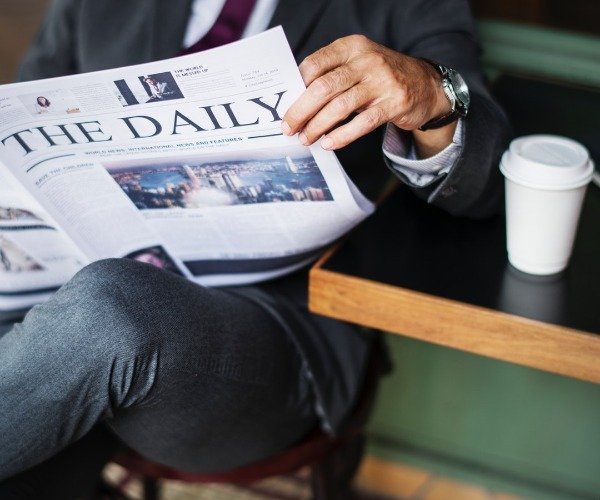 Wednesday rolled around and naturally brought several interesting cryptocurrency-related stories with it. From artists taking interest in the space, over some potential shady business, to important project updates and releases, the news were aplenty. Check out our short overview below:
Wu-Tang themed cryptocurrency starting its public sale
The idea for a cryptocurrency themed on the late Wu-Tang Clan member Ol'Dirty Bastard was presented by his son and the owner of his estate.
This idea is ready to become a reality as the cryptocurrency is moving on with its public pre-sale this week.
The son – whose real name is Bar-son Jones and is also a hip-hip artist going under the pseudonym Young Dirty – mentioned earlier this year that he plans to create this cryptocurrency which will serve as a funding base for his upcoming album and let his fans pay for shows and merchandise.
The cryptocurrency is being launched in partnership between the estate of Ol' Dirty and Link Media Partners, an entertainment industry firm.
The currency named "Dirty Coin" (ticker ODB) will be built on top of the TAO blockchain network and initially traded on the AltMarket exchange (which is hosting the pre-sale).
AltMarket plans to focus on the artist coin market, with more similar endeavors planned in the future.
Coinmarketcap and Bitfinex seemingly inflating Tether trade volume numbers?
Coinmarketcap, probably the internet's most popular cryptocurrency data aggregator, was recently caught up in the Bitfinex/Tether controversy.
Going to Bitfinex's Coinmarketcap page will reveal a USDT/USD trading pair which is apparently the second highest traded pairing on the exchange.
The issue here is that the exchange does not offer a USDT/USD trading pair, and no such pair is shown on Bitfinex's site. It is possible to deposit dollars and tethers on the exchange but no actual USDT/USD trading is happening on the platform.
The data apparently comes from Bitfinex's public application program interface (API) which feeds exchange data to outside applications.
As Coindesk reports, Kasper Rasmussen, Bitfinex's head of marketing, had the following to say about this issue: "We do not have a direct USD/USDT pair on Bitfinex so I believe it represents deposits/withdrawals of some kind."
He also added:
"CoinMarketCap displaying a pair does not equate to Bitfinex publicizing data that doesn't exist. CoinMarketCap track our API's and them displaying this pair is not something which we have control over, nor is it something we have pushed for."
Tether has been a controversial topic of the cryptocurrency markets for months now and the issues started ramping up a week ago when Tether lost its 1:1 USD peg.
NEO Mainnet receives two important updates
NEO's Mainnet received two changes this week, a 2.9.0 update to the software and a new Consensus Node.
2.9.0 update brought several improvements, including faster block times, larger blocks, performance and stability boost and faster GAS generation.
Block times were previously averaging 23 seconds and are now hitting 15 on average; this also increased $GAS generation rate from 3% to 5% per NEO/year.
The group of consensus nodes, short nodes that control the blockchain and verify the ledger, was recently expanded with a new member.
The latest in the line of NEO consensus nodes is held and operated by KPN, a multi-billion dollar Telecom company from the Netherlands.
Indian police seizes the country's first cryptocurrency ATM
A cryptocurrency ATM that was set up by Indian cryptocurrency exchange Unocoin in the city of Bangalore was seized by the local police.
It was revealed that Central Crime Branch of the Bangalore police department arrested Harish BV, co-founder and CTO of Unocoin, as he was attending the ATM.
As per The Times of India, the police seized the ATM, two laptops, a mobile, three credit cards, five debit cards, a passport and $2,500 worth of Indian rupees.
The seizure is likely related to the RBI (Reserve Bank of India) recent range-wide ban on providing financial services to cryptocurrency exchanges.
This latest development will probably put a temporary halt on Unocoin's plans to open similar ATM's in Mumbai and Delhi.
HTC blockchain phone pre-orders now open
HTC, the popular Asian consumer electronics manufacturer, has announced that the public is now able to pre-order its latest product called HTC Exodus.
EXODUS 1 is the company's first "blockchain phone" and can be purchased only with Bitcoin or Ethereum.
Some of its blockchain-related features will include a "secure enclave" that stores people's cryptocurrency keys and keeps them separated from the Android's operating system.
It will also have the "Social Key Recovery" feature which lets you designate trusted contacts that can help you recover your cryptocurrency in case you lose access to your phone/your private keys.
The phone will release API's for third party developers and will also deliver a software development kit for its wallet to encourage the expansion of their blockchain ecosystem.
The device is available to customers in U.S., Hong Kong, Singapore, New Zealand, the U.K. and 30 other countries and is expected to start shipping by December.

CaptainAltcoin's writers and guest post authors may or may not have a vested interest in any of the mentioned projects and businesses. None of the content on CaptainAltcoin is investment advice nor is it a replacement for advice from a certified financial planner. The views expressed in this article are those of the author and do not necessarily reflect the official policy or position of CaptainAltcoin.com