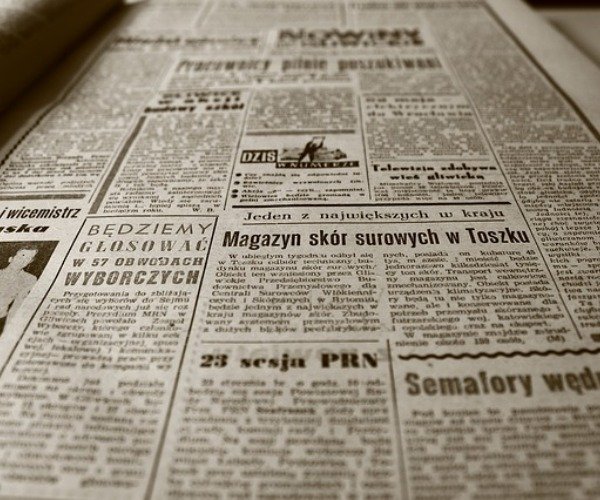 Numerous Twitter verified accounts targeted by Elon Musk-themed attack/crypto scam
It was revealed on Monday that several verified Twitter accounts were hacked and "repurposed" to pretend like they are either Elon Musk, the famous eccentric creator of Tesla and SpaceX.
The accounts attacked were all verified accounts with thousands of followers; the most prominent ones included @PantheonBooks (a book retailer) and @pallonefornj, a campaign account of the U.S. House candidate for New Jersey Frank Pallone Jr. Similarly, the official account of English discount clothing and homeware chain Matalan and film production company Pathé Film's Twitter account "@patheuk" were hacked to display the same fraudulent message.
As per standard practice, the scammers swapped out the profile pictures of the hacked accounts with the one that official Elon Musk Twitter account uses. They also changed the names of the accounts to "Elon Musk" to make the scam more believable. This time the accounts had the blue verified checkmark as well, further confusing people who might have noticed what these accounts posted.
What they posted was the many-times-before-seen crypto giveaway scam where the account claims that it is organizing a community giveaway, giving people a chance to get a piece of 10 thousand BTC but only if they "verify" their addresses by sending 0.1-0.3 BTC to the address provided by the scammer.
These posts even reached Twitter's "Promoted" status where the scammers paid to have the scam posts pushed to people's timelines as ads. As per Coindesk data, the Bitcoin address promoted by Pallone and Matalan accounts has received 326 transactions worth a total of more than 25 Bitcoin ($161,380) as of press time (data was taken from Blockchain.com). The Pantheon account directed users to a different address, which saw a further $12,000 in Bitcoin over a two-and-a-half-hour period, while the Pathe UK account only received around $2,500.
Initiative Q showing signs of being a scam
Initiative Q is a new craze catching the crypto world by storm; it is basically a private currency that requires an invitation to sign up. The project is gaining traction it seems as its being shared all over Facebook and Twitter.
However the project looks anything but a legitimate cryptocurrency and more like a typical shitcoin pyramid scheme.
The signs that the project is a scam are there and many crypto-savvy community members brought them to the public attention:
The developers claim to be giving away large sums of money in return for an email sign-up
Aggressive referral link system
Facebook page of the project is littered with referrals, except most of the accounts promoting their links look like bots
Claims it wants to be the new Bitcoin, while offering new users no clear ways of controlling their funds, no limits on the supply inflation, lacks immutability and decentralization
First they say that "all you need to do" is give your e-mail address to them, but the product's website claims that people will need to perform "additional tasks" to get their Q tokens; they also claim that joining is "free" but giving away your data and having to do additional things afterwards to get paid is certainly not that
They offer a "counter" on their website which tells you how much your tokens will be worth, claiming that project has the potential to go over a market cap of $2 trillion (promising money without registering with the SEC = securities fraud)
Most crypto people heard about this project from people who weren't previously into crypto
Initiative Q looks to be a classic MLM scheme with no actual product, a scheme which is inferior to anything we currently have on the crypto market (except in terms of aggressive marketing). They offer too much, they are too vague with their goals and are aiming to reach the "crypto illiterate" folk (apparently more than 2 million people signed up already). From this perspective, the project is most likely either data mining or looking to take advantage of naïve people for quick cash grab. Everything about it screams "shitcoin" and "pyramid scheme" and Initiative Q is probably one you should avoid.
NEO caught censoring discussion on its "100k txps by 2020" claims
Redditor u/S1r_Mar71n posted this thread in r/CryptoCurrency today claiming that r/NEO censored his post questioning the project's current and future transaction speeds.
NEO's promo material suggests that the blockchain will be able to process up to 100 thousand transactions in a single second by 2020; the mentioned user browsed the NEO blockchain and did some calculations to come to a conclusion that NEO is currently capable of performing at a rate of around 11 txps.
The user did his research after NEO network suffered congestion after a single contract started spamming hundreds of thousands of free transactions on the blockchain. It was later confirmed that NNS dumped 200k free transactions on the network which caused the congestion.
The issues revealed here included both the NEO's error of including free transactions as a part of the network and limiting the amount of free transactions that can fit into a single block to 20. NEO was forced to remove the previously mentioned limit on free transactions to unclog the network.
To r/NEO's credit, previously removed post has been restored and the discussion is still going on.
Bancor's Cross-Chain DEX connecting Ethereum and EOS goes live
Ethereum-based, decentralized exchange protocol called Bancor has officially launched its bridge DEX connecting Ethereum and the EOS blockchains.
Thanks to this platform (named BancorX), token conversion between more than 100 Ethereum and EOS based projects has been enabled.
BancorX is a result of a partnership between Bancor and EOS block producer LiquidEOS. It will utilize Bancor's own token, BNT, to make the bridging fully operational. This means that converting tokens from ETH to EOS and other way around will require converting them into BNT first.
Additionally, Bancor has announced that its Bprotocol Foundation will transfer $10 million worth of BNT currently held on Ethereum into a secure account on the EOS blockchain to bring in the initial liquidity.
CCID releases its 6th global public chain technology evaluation index
The index was started earlier this year when CCID (China Electronics and Information Industry Development Research Institute) started evaluating the blockchain technology available on the market.
Index is released monthly and is the only one out there focusing on the technological aspects of cryptocurrency.
The results that were released on the end of October show that, consistent with the results of the previous period, the EOS, Ethereum, and BitShares remain ranked in the top three, with 150.5, 136.3, and 110.6 points to their respective names.
Ranked 4 to 10 are Nebula Chain, NEO, Stim Chain, Ripple Chain, Public Credit Chain, NULS and Komodo. The Bitcoin Composite Index was 92.5, ranking 19th on the list, down 3 places from the previous issue.

CaptainAltcoin's writers and guest post authors may or may not have a vested interest in any of the mentioned projects and businesses. None of the content on CaptainAltcoin is investment advice nor is it a replacement for advice from a certified financial planner. The views expressed in this article are those of the author and do not necessarily reflect the official policy or position of CaptainAltcoin.com