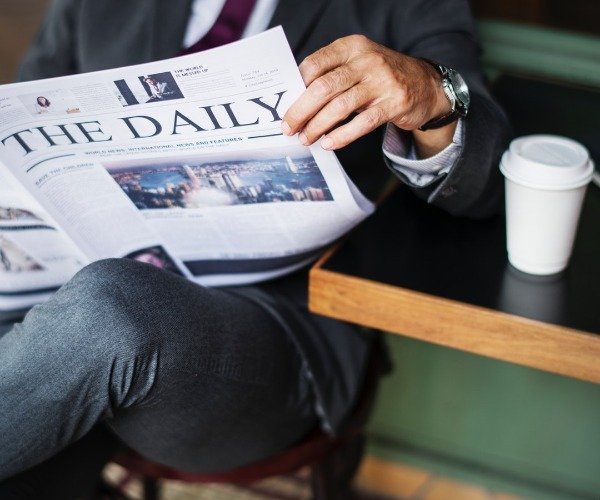 MetaMask rolls out a privacy mode, achieves important milestones
MetaMask, the popular Ethereum and ERC-20 wallet which also allows customers to interact with Ethereum dapps, launched some new features recently that will look to improve their users' overall experience and perhaps enable a wider adoption for cryptocurrency.
The new privacy mode will be looking to address one specific issue with MetaMask which allowed ETH-related websites to collect user data like addresses and Ether balances; this could be exploited by malicious parties to "fingerprint, phish, or track" naive consumers, who may not be prepared for such an attack.
Now, thanks to the implementation of a privacy mode as of MetaMask 4.18 version, websites and dApps will need to prompt users before accessing the abovementioned private data. When a dApp asks for permission to see your accounts, you'll see a MetaMask popup. The MetaMask extension will remember the websites you've allowed to access your data.
Privacy mode will initially be an optional feature, with MetaMask aiming to make it a default experience for its users in the future. Read more about this here. The project has also managed to reach the following milestones in the past period:
Achieve 1.3 million downloads
Release mobile client + dApp marketplace
Support for the Ledger hardware wallet
Stablecoins not named Tether on a rise
LongHash data aggregating and news site recently reported that there has been a significant uptick in the market caps of several stablecoins present on the market that aren't Tether.
It would seem that these projects took full advantage of people losing faith in the Bitfinex-created stablecoin, which has seen its fair share of issues in the past couple of months.
Tether is still the biggest stablecoin on the market, with a market cap of almost $1.8 billion. This represents a solid drop from the values of $2.4 billion which the currency held at its peak.
Still, it faces strong competition from the up-and-coming coins like GUSD, USDC, TrueUSD and PAX. These coins saw significant spikes in demand after October 15th, the day when Tether crashed and fell down 8% below its USD peg.
Among these 4 stablecoins, TrueUSD has the highest liquidity of around 180 million, since it was launched earliest (in March of this year).
The trading volumes of these stablecoins increased as well, with TrueUSD and PAX both hitting all-time daily transaction highs following the Tether crash.
While neither of these alternative stablecoins has the market cap or volume big enough to endanger Tether, it's good to see that the stablecoin market is becoming more diverse.
Crypto investor owes $400 thousand in taxes
A US-based college student invested $5000 into Ethereum in May 2017, at the time when the token was worth around $50.
The value of the currency would later skyrocket 25 times up to its ATH of $1,281, netting this investor a total net profit of $875,000.
Cryptocurrency market has plummeted from its all-time highs and the investors current portfolio is worth around $125,000.
As gains on digital currency sales and exchanges are taxable in the US, this investor found himself in a bit of a tax trouble once Coinbase automatically reported his 1099-K form (tax form used to report crypto gains/transfers). As per the form, the investor had both gains and crypto-to-crypto transactions on his account, both of which are taxable events.
The student now owes around $400 thousand in taxes and has decided to consult a tax attorney to figure out his next step:
 "I've scheduled a consultation with a tax attorney that specializes in cryptocurrency and alternative investments. I appreciate it all very much, these last few months have been mentally trying."
Exchange targeted with crypto stealing malware
Malicious players attacked one of the internet's most used traffic analytics services, StatCounter, and infected it with crypto stealing malware.
StatCounter allows analysis of the internet traffic flowing through websites; a webmaster is required to add StatCounter code to his website to get these statistics. This code was apparently infected with the malware in question.
The malware then redirected Bitcoin of cryptocurrency traders by replacing Bitcoin addresses entered into a page with the address owned by the hacker. The prime target of this attack was the exchange Gate.io.
The exploit was first discovered by security researchers from ESET, a Slovakian cyber security firm. ESET notes that while close to a million websites were affected, the entire threat seems to have been localized to one particular URL domain: Gate.io, a cryptocurrency exchange currently handling over $1.7 million worth of Bitcoin every day.
Gate.io acknowledged the situation and immediately removed StatCounter from its website.

CaptainAltcoin's writers and guest post authors may or may not have a vested interest in any of the mentioned projects and businesses. None of the content on CaptainAltcoin is investment advice nor is it a replacement for advice from a certified financial planner. The views expressed in this article are those of the author and do not necessarily reflect the official policy or position of CaptainAltcoin.com