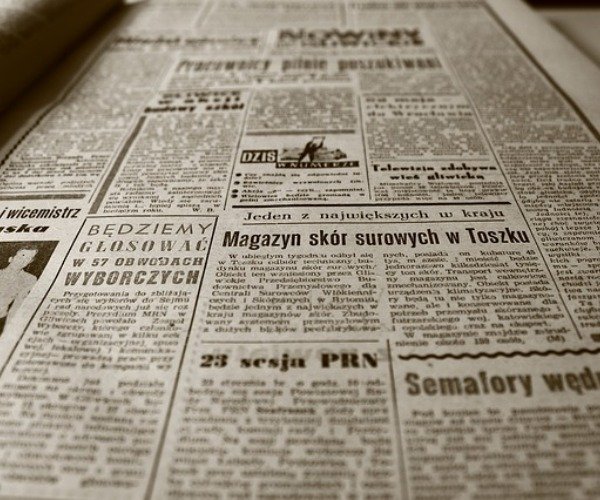 Tuesday kicked off with some interesting stories indeed. Today we remain somewhat focused on the legal aspect of the crypto space, while sprinkling in a couple of important scoops regarding some of the biggest projects on the market. Check put all of this down below:
Bitcoin trader pleads guilty of unlicensed money transmitting, forfeits ill-gotten gains
21 year-old Jacob Burrell Campos pled guilty yesterday in federal court on accusations of operating an unlicensed money transmitting business, in connection with his sale of hundreds of thousands of dollars in Bitcoin to over 1,000 customers throughout the United States from January 2015 to April of 2016.
Burrell admitted he operated a Bitcoin exchange without registering with the Financial Crimes Enforcement Network (FinCEN) of the U.S. Department of Treasury and without implementing the required AML/KYC safeguards.
Burrell advertised his business on Localbitcoins.com, and communicated with his customers through email and text messages, often using encrypted applications. The supply of Bitcoin he sold was initially purchased through a US-based, regulated exchange (which closed his account due to "suspicious transactions") and later on through a Hong-Kong based one which was more lax with his unusual transaction behavior. In total, he sold hundreds of thousands of dollars in Bitcoin to over 1,000 customers.
Finally, Burrell admitted that he exchanged his U.S. currency, which he kept in Mexico, with Joseph Castillo, a San Diego-based precious metals dealer. The currency was exchanged in amounts of just under $10,000 in order to avoid having to pay taxes. Burrell agreed to forfeit a total of $823,357 to the United States and is currently awaiting sentencing on December 13, 2018.
EOS referendum tool expected to enter public beta this week
EOS project will be launching a new referendum tool. The tool is developed by EOS Nation and will help users stake their cryptocurrency in a way similar to a ballot system. Each voter gets to stake a chosen number of tokens to achieve a desired outcome.
EOS Nation clarifies the gist of the tool:
"The referendum system is made up of a forum smart contract for submitting proposals and casting votes, a tally system for counting the EOS staked towards each ballot option, a voting portal UI with support documentation to facilitate easy voting, and support for integration with wallets and alternative UIs so token holders can participate in the interface they're most comfortable with."
The forum smart contract is already live on the mainnet (made by EOS Canada) and a usable UI can be found at EOSvotes.io thanks to EOS Tribe and GenerEOS. Finally a tally system tracking votes is also operational thanks to EOS Nation. The tool's vote tally system currently suffers from some stability issues which are expected to be solved soon. A vote for go/no-go regarding the tool's beta will happen on October 30th.
Ron Paul: exempt cryptocurrency from capital gains tax
Ron Paul, US politician most famous as the most popular presidential candidate of the country's Libertarian party, shared some interesting thoughts on the current economic landscape in a post published on his "Ron Paul Institute for Peace & Prosperity" website.
After agreeing with Donald Trump that the Federal Reserve interest rates are "crazy", he went on to explain how these high rates can be used by the central bankers to manipulate the resource distribution and make individuals unable to properly allocate their resources between savings and consumption.
Mr. Paul further lambasted the government-created cryptocurrencies for their instability and again called out the central banking establishments for manipulating the monetary supply to maintain a desired interest rate. This does lead to individuals behaving in a certain way economically, but can and will cause disbalances and recessions in the long run.
"When central banks create money, those who first get the new money enjoy an increase in purchasing power before the new money causes a real increase in prices. Those who receive the money first are members of the banking and financial elite. By the time the new money reaches the middle class and working class, inflation has set in, so any gain in purchasing power is more than offset by the increase in inflation. Thus, central banking causes income inequality," explains Mr. Paul.
Calling the Federal Reserve unable to do anything other than create what is commonly known as the "boom and bust cycle," Paul goes on to suggest that individuals have the luxury today of investing into cryptocurrency and precious metals. He further adds that transactions regarding both of these assets need to be made exempt from capital gains taxes and any other form of taxation.
The global multi-asset investment platform eToro known for being one of the first ones to implement the "social trading" features has confirmed that BNB will become the next crypto asset tradable on the exchange.
BNB or Binance Coin is the native token of Binance, one of the largest and most popular cryptocurrency exchanges on the market.
The Co-founder of eToro, Yoni Assia, said about this addition: "Despite sensational headlines about the death of crypto, we continue to believe in the potential for crypto assets, as do our clients who are increasingly looking to diversify their crypto holdings. In response, we will continue to add the leading crypto assets to our range and we are pleased to add BNB to the platform."
The eToro exchange will offer a BNB/USD pairing from the get-go. Thanks to this addition, BNB can now be bought or sold for fiat.
More info about MapleChange exit scam as the community dives deep
Steemit user thinkexclamation took a deep dive into the recent exit scam of the Canadian cryptocurrency exchange MapleChange which apparently saw its lead developers steal 913 BTC (worth $6 million) from its customers.
After describing what exactly happened (the initial exchange tweets, community not being able to withdraw funds, deletion of MapleChange's social media) the user explained how he managed to track down the actual developers of the exchange, two brothers named Flavius and Glad Poenaru. Interestingly enough, both of the brothers wiped their social media as well. Digging further, the user managed to locate the actual place of residence of the scammers' father and suggested that people use the information to report these individuals to Canadian authorities. You can read the complete post here.

CaptainAltcoin's writers and guest post authors may or may not have a vested interest in any of the mentioned projects and businesses. None of the content on CaptainAltcoin is investment advice nor is it a replacement for advice from a certified financial planner. The views expressed in this article are those of the author and do not necessarily reflect the official policy or position of CaptainAltcoin.com