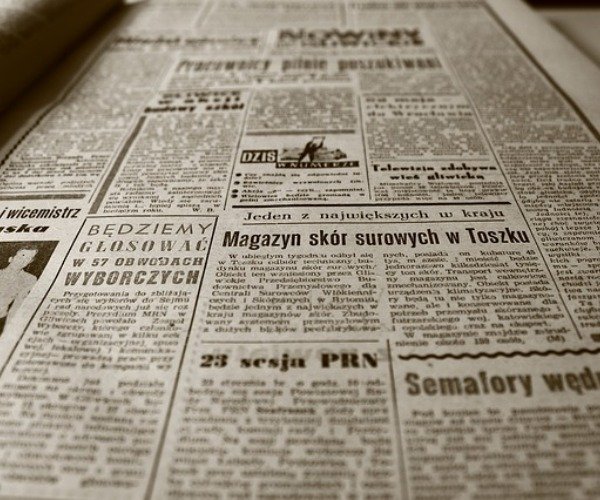 Crypto never rests and neither do we, as we went out and grabbed the most interesting scoops of the morning for you. Launches, collaborations, scams and new listings; you name it, you'll find news of it. Let's take a look at what we found:
Web3 Foundation and Chainlink announce collaboration
Web3 foundation, a project based in Switzerland and focused on building an internet where users get to control their own data, identity and destiny, recently confirmed their collaboration with ChainLink.
ChainLink will provide their own specialty, oracle-supported smart contracts, to the Polkadot project, Web3 Foundation's flagship product.
"Chainlink plans to create an implementation for the Polkadot project, making a large amount of off-chain data feeds, various APIs, and traditional payment services available to all contracts on the Polkadot network," claims the official partnership announcement.
Polkadot wants to create an internet where independent blockchains (called parachains) can exchange information and trust-free transactions via the Polkadot relay chain in a scalable, governable and interoperable way.
Ambrosus joins UN-created 'One Planet Network'
Ambrosus, a project focused on creating a blockchain-and-IoT-capable platform for quality assurance in life-essential products' (like food and pharmaceuticals) supply chains, recently became a member of the United Nations' One Planet Network.
It became one of the first blockchain projects to join Consumer Information Program  of the One Planet Network and "creating sustainability in the consumption and production of food through the use of digital ledger technology" will be one if its main goals.
Consumer Information Programme, consisting of over 40 influential world's governing bodies (European Commission Directorate General for the Environment, the German Federal Ministry for the Environment, Indonesian Ministry of Environment and Forestry and the UN-backed International Trade Centre being just a few of those) gives Ambrosus an environment suitable for interacting with various stakeholders and makes it easier for the project to discover and promote sustainable practices.
"As a pioneer of blockchain and internet of things technology, Ambrosus will provide unique technological solutions for some of the most sophisticated problems surrounding food sustainability and eco-friendly packaging," said Angel Versetti, Co-Founder and CEO of Ambrosus.
National Bank of Kuwait about to introduce xCurrent
One of the biggest banking establishments in the Middle East, National Bank of Kuwait (NBK), could be launching Ripple-made xCurrent payment solution in the coming period.
xCurrent is a fast and frictionless messaging service which allows banks to communicate with one another before, during and after a cross-border transaction.
The information that was relayed by Crypto Briefing reveals that NBK has been testing out the technology for quite some time now and is currently waiting for an approval from the Central Bank of Kuwait to go live with the xCurrent integration.
It appears that this approval should come either by the end of October or the beginning of November.
NBK previously joined RippleNet, an umbrella organization which takes care of all the banks and financial institutions that decide to test or actively use Ripple technology.
In a tweet posted yesterday, Binance revealed that their next addition will be Decred, a currency whose fans and investors like to call it "Bitcoin with governance".
Binance will open trading for DCR/BNB and DCR/BTC trading pairs at 2018/10/24 04:00 AM (UTC), with users already able to start depositing DCR on their Binance wallets for future trading.
In lieu with Binance's recent policy of being transparent with the listing fees, they revealed that Decred was basically listed for free.
As a direct result of the listing, DCR trade volume has skyrocketed from around $600k to over $6 million. The currency's price exploded as well, gaining over 25% to reach $47 at one point.
Call of Duty players accused of scamming a victim out of $3 million
Chicago Times relayed a story yesterday about a group of "Call of Duty" (a first person shooter video game) players who are being suspected by the authorities of allegedly taking part in a computer hacking scheme which allowed them to steal over $3 million worth of cryptocurrency.
The group apparently operated through a man located in Bloomington, USA, who "spilled the beans" to the law enforcement and revealed that he met the members of this group while playing the above mentioned video game.
The man claims he was intimidated and blackmailed by the group into taking over cell phones of their victims, with over 100 people falling victim to the scam.
Once the group took over a phone, they could hack into a victim's cryptocurrency account, according to an FBI affidavit.
The scam was brought to the FBI's attention when the group went after Augur and its employees/investors.

CaptainAltcoin's writers and guest post authors may or may not have a vested interest in any of the mentioned projects and businesses. None of the content on CaptainAltcoin is investment advice nor is it a replacement for advice from a certified financial planner. The views expressed in this article are those of the author and do not necessarily reflect the official policy or position of CaptainAltcoin.com