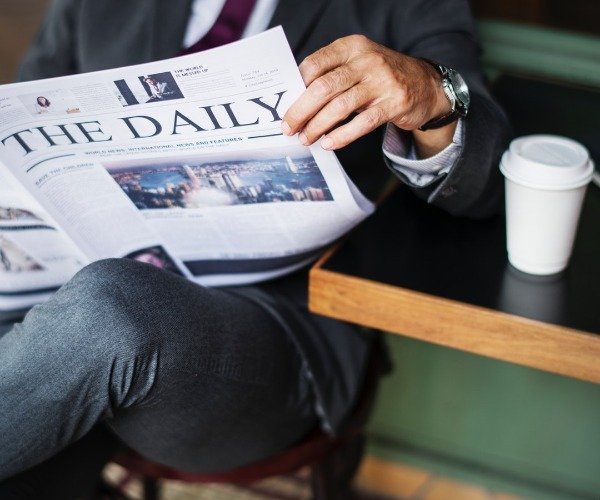 Another day of Bitcoin at $6.4k is behind us. While the market stayed overall quiet, the news cycle didn't. Stories of regulation, theft and downsizing were countered with a positive announcement made by a major Asian retailer/tech giant. Check out all of those below:
"SEC torn about regulating the crypto space," claims Tim Draper
Famous venture capitalist and Bitcoin bull Tim Draper recently shared his thoughts on cryptocurrency regulations. American Securities and Exchanges Commission plays a major role in how crypto will be perceived and accepted on the global market but they've so far refused to give any clear regulations or directives. Draper commented on that by saying:
"I think the SEC is torn and I think that's okay, because they're torn between going after the fraudsters who are taking advantage of the elderly, and making sure that all that technology does stay in the US. They know that it's a competitive world out there."
Pointing out that a fair and balanced approach is the key, Draper said that the last thing that the SEC wants to do is stand in the way of innovation:
"These entrepreneurs are going to make our world just hum. This whole new financial world is going to be amazing and frictionless and honest. It's going to be really incredible. As a government, you don't want to mess with that. You want that to happen."
Woman suspected of stealing $450,000 worth of XRP
Police in New South Wales, Australia recently apprehended a woman on suspicion of stealing over 100,000 XRP.
At the time of theft (January 2018), the stolen stack was worth around $450,000 but thanks to the general market drop in the current calendar year, the value of the stolen property is currently sitting at $55,000.
The victim, an unnamed 56 year old investor, realized his wallet has been compromised when he was locked out of his e-mail account. The hacker changed the email password and added a secondary authentication method, thus preventing the owner from recovering his account for more than two days in January.
The hacker managed to gain access to victim's online cryptocurrency wallet and withdraw the mentioned funds, which the victim realized were missing once he recovered his account.
Following a police investigation, a potential source of the hack has been traced and the mentioned woman was arrested and questioned.
The woman has been granted a strict conditional bail, with her court date set for November 19, 2018.
Coinbase continues with staff shake-ups
After a series of somewhat highly publicized past lay-offs/hirings, Coinbase has once again decided to shake things up.
This time the cuts were mostly focused on the outward circle of employees, with exchange's customer service bearing the brunt of said firings. Other affected areas included fraud departments and compliance.
The lay-off hit around 15 people, according to Yahoo Finance's sources. In a company like Coinbase, which employs 550 people, a loss of 15 jobs doesn't seem like much; the staff is apparently unhappy as this decision to fire people came unexpectedly, from senior leaders.
Some are wondering if the layoffs were justified, due to the fact that the company received a high-profile investment this month and is apparently planning to go public.
The truth probably lies in the fact that the exchange isn't seeing such a rapid growth of customers as of late as it did back at the turn of the year. This likely rendered the roles of those who got fired unnecessary.
Alibaba cloud BaaS now available outside of China
Alibaba's blockchain based cloud computing service has been made available to customers in the United States as well as countries in Europe and South East Asia.
"Our customers in China have already experienced the benefits from our BaaS platform and we are excited to extend this service to other enterprise customers all over the world," said the Alibaba Cloud's press release.
Alibaba Cloud's BaaS provides an enterprise-level platform service based on leading blockchain technologies and helps customers build a secure and stable environment for blockchain implementations.
Smart contracts, user/certificate management, SDK applications, monitoring, operating and maintenance functions, consortium management, automatic deployment are just some of the applications that this service now offers  outside of its domestic territory.
Public benefits systems, logistics and medical industries will likely find application for Alibaba's cloud computing technology.
Chinese Merchants Are Legally Able to Accept Bitcoin & Cryptocurrency

As reported by the trusted news source in China, CnLedger, the country's merchants can legally accept cryptocurrency as payment. According to reports by the Shenzhen Court of International Arbitration, Bitcoin is now officially recognized property, which allows individuals as well as businesses to transfer and own BTC without conflicting with current financial regulatory protocol.

CaptainAltcoin's writers and guest post authors may or may not have a vested interest in any of the mentioned projects and businesses. None of the content on CaptainAltcoin is investment advice nor is it a replacement for advice from a certified financial planner. The views expressed in this article are those of the author and do not necessarily reflect the official policy or position of CaptainAltcoin.com