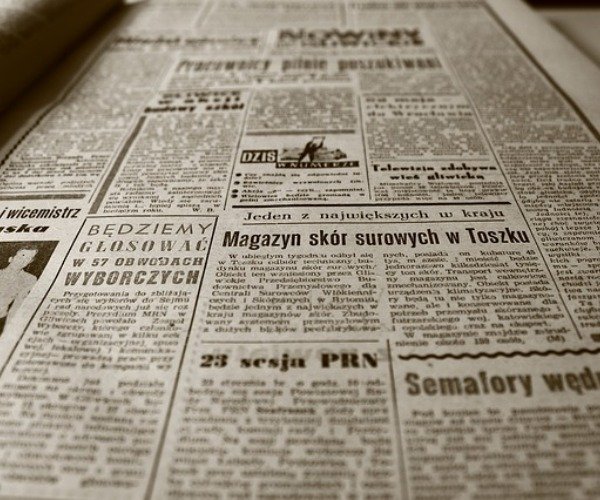 The usual crypto rut we've seen in the last couple of days was broken by an event that no one really likes to hear about happening, but everyone loves to learn about how it happened and what was the aftermath. Some other adoption related tidbits found their way in, as did news of a potential new crypto-related IPO. Check out the stories below:
A business school in Paris teaches blockchain, lets you pay with crypto for your education
Financia Business School, a Paris-based school for business and finance that offers post-Bachelor and MBA level qualifications to its students, recently expanded its curriculum with classes on blockchain.
Alongside this, the school has started accepting cryptocurrency payments from its students, claiming that enrollment money transfers for foreign students can be problematic. Introducing cryptocurrency payments ensures that this process is much easier and faster than paying with fiat.
A Parisian blockchain startup called Coin Capital will help the school as an official partner with their students' cryptocurrency transactions. The option to pay for their education with cryptocurrency has been used by 5 students so far.
Financia's alumni have been employed by companies such as BNP Paribas, Société Générale, and Crédit Agricole in the past.
A Canadian exchange claims it was hacked, goes offline, then comes back online for damage control after the alleged owner is doxxed
In what was likely to story of the day, a Canadian exchange called MapleChange announced earlier that due to a bug, some people have managed to withdraw all the funds from the platform's wallets. Claiming that they are investigating what exactly happened, the exchange apologized that "it has come to end like this," directly implying that the investor funds are caput. The exchanges official Twitter account finally confirmed that the funds are in fact completely gone, as are the platform and its social media, with this tweet. One of our writers covered the story in detail here.
A wave of mockery and posts claiming that this was a very clumsily performed exit scam ensued immediately after. Seeing these posts, the exchange shut down its Twitter account as well, apparently in an effort to limit the potential exposure that this hack/scam was going to get. This wasn't very efficient as the cryptosphere rallied around the #maplechange hashtag and went to dig up more details about what exactly happened here.
Things took an interesting turn when a twitter user @Maplechanged (clearly a play on another Twitter user @Bitfinexed who focuses on exposing the wrongdoings of Bitfinex and Tether) started posting some interesting information under the mentioned hashtag. The user behind the @Maplechanged account dug deep and managed to find information about the alleged MapleChange's CEO. His name, his address, his social media accounts, his IRL place of work, his mining pool have all been discovered and shared on this this account.
@Maplechanged later on added that this man is apparently not connected to the project anymore but warned that people should remain cautious when dealing with him. Interestingly enough, the exchange went back live and started doing damage control soon after the "former" CEO's information was dropped online. Twitter user who exposed the CEO also confirmed that there are some funds on the exchange left, suggesting that this could mean that they were in fact hacked for real.
Exchange's Twitter account added that they cannot refund any BTC/LTC and posted a series of confusing tweets about how its users can withdraw what's left of their funds (after initially claiming no funds were left on the exchange). The most bizarre part of the story is the final tweet the exchange posted, saying that they've sent the remaining currency to its original developers, apparently looking for them to hand out the funds accordingly.
All in all, this does look like a rather clumsy attempt to cash out and pull of an exit scam (estimates say around 913 BTC was on the exchange at the time of the "hack). The deletion of the social media, the vagueness of the exchanges official explanations, the backpedalling and contradictions are simply too much to think what they are saying is true. More details should pop up in the near future giving us a clearer picture of what exactly transpired here.
London craft beer giant opens a bar that accepts only Bitcoin payments
Another interesting adoption piece came from London, where Craft beer giant Brewdog opened a site in Canary Wharf that now accepts only Bitcoin and Bitcoin Cash as a means of payment.
The site is Brewdog's second cashless bar in London, with a bar where you pay without cash already existing in Clerkenwell.
The bar will have a special beer whose price correlates with the movements of the Financial Times Stock Exchange 100 Index. As the FTSE falls, the Hop Exchange beer will become cheaper by the same percentage difference and vice versa.
To celebrate the grand opening, the first 100 people through the doors at 12pm on the opening day were given a Bitcoin Cash wallet pre-loaded with a random amount of cryptocurrency between £12 and £100.
Blockchain infrastructure provider Bitfury considers an IPO
Following the footsteps of crypto giants Bitmain and Canaan, an European Blockchain infrastructure provider Bitfury is looking to list publicly in London, Amsterdam or Hong Kong.
The potential listing could come sometime next year and if this doesn't happen, the company will consider other options like debt financing or minority stake sellofs.
As Bloomberg reports, the company will be looking for a valuation between $3-$5 billion. Experts wonder if Bitfury is overplaying its cards a bit here as the market isn't exactly brimming with demand for crypto mining gear.
The much more popular and market dominant Chinese giant Bitmain sought the value of almost $3 billion for its own IPO, which is also why people are doubting Bitfury's valuation.
Finally its last available financial report shows revenues of $450 million for the financial year ending March 2018, meaning that their IPO predictions might be way off.

CaptainAltcoin's writers and guest post authors may or may not have a vested interest in any of the mentioned projects and businesses. None of the content on CaptainAltcoin is investment advice nor is it a replacement for advice from a certified financial planner. The views expressed in this article are those of the author and do not necessarily reflect the official policy or position of CaptainAltcoin.com