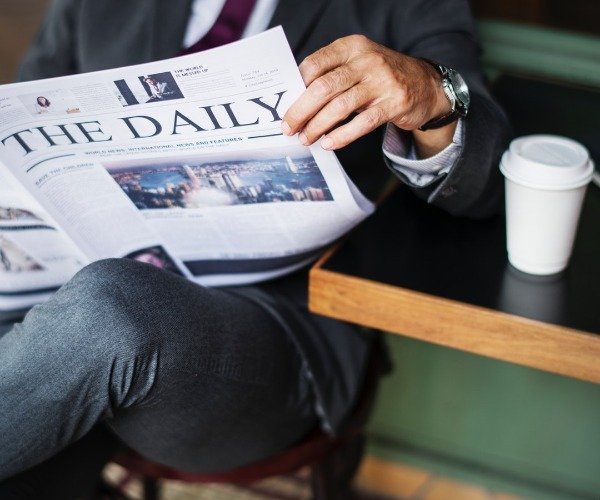 Bitcoin search interest reaches its 6-month highs as Bitcoin falls to its yearly lows
As we saw Bitcoin continue dropping to its yearly lows during these last couple of weeks, an interesting countertrend was noticed by the Google's search algorithms.
According to Google Trends data, search interest for the term "Bitcoin" has been on a continual rise during the same time frame.
Bitcoin search interest previously peaked in December last year, around the time Bitcoin exploded to its all-time highs. After the price started dropping off further down the line, so did the people's interest in looking up Bitcoin.
However, these last couple of weeks showed us that these two trends won't always move together in the same direction. As Bitcoin dropped to values below $4000, suddenly search results for it saw new wind in their sails.
Analysts allege that this rise could have been kickstarted by news agencies who jumped onto Bitcoin's current performance and published articles about it. This naturally peaked interest among their readers who either wanted to find out if Bitcoin is dead or should they buy Bitcoin.
Some people have suggested that this rise in search interest should lead to a rise in Bitcoin price. As we can clearly deduce from the data presented above, that won't always be the case. It is likely still too early to judge, as investors will be extra focused on doing their research before moving back into Bitcoin after its year-long downtrend.
United States government takes legal action against two Bitcoin addresses; good or bad news for cryptocurrency?
In a press release published today, United States Department of Treasury announced that they'll be taking legal action against owners of two digital cryptocurrency addresses for the first time in this country law's history.
The action was taken by The U.S. Department of the Treasury's Office of Foreign Assets Control (OFAC) against two Iran-based individuals, Ali Khorashadizadeh and Mohammad Ghorbaniyan. At the same time, US Department of Justice indicted these two actors for infecting numerous data networks with SamSam ransomware in the United States, United Kingdom, and Canada since 2015. As a result of these actions, individuals in question will have all their property that is in possession/controlled by US entities blocked.
According to the DoT press release, these two individuals helped exchange Bitcoin ransom payments into Iranian rial on behalf of Iranian malicious cyber actors involved with the SamSam ransomware scheme which damaged over 200 known victims (including numerous corporations, hospitals, universities, and government agencies).
SamSam ransomware would exploit victim computer's weaknesses to gain access to it and copy itself onto its software. Once in there, SamSam would give its creators administrator rights on the victim's computer, without the victim's authorization. Setting aside the fact that they would gain full access to victim's files and data, SamSam operators would require the victim to pay a ransom in Bitcoin to regain access to their computer.
OFAC managed to identify two digital currency addresses belonging to these individuals that were used to process over 7000 transactions, some of which were confirmed to contain SamSam ransomware-stolen Bitcoin. The addresses belong to Khorashadizadeh and Ghorbaniyan, who apparently weren't directly involved in the creation/operation of this ransomware but rather helped the real scammers transfer their Bitcoin into the Iranian national currency.
Khorashadizadeh and Ghorbaniyan used the following two digital currency addresses: 149w62rY42aZBox8fGcmqNsXUzSStKeq8C and 1AjZPMsnmpdK2Rv9KQNfMurTXinscVro9V, to conduct their illegal operation. Releasing the addresses for transparency and public safety purposes, OFAC indicated that anyone who has transacted/will transact in future with these two addresses could be subject to secondary legal actions.
"Treasury is targeting digital currency exchangers who have enabled Iranian cyber actors to profit from extorting digital ransom payments from their victims.  As Iran becomes increasingly isolated and desperate for access to U.S. dollars, it is vital that virtual currency exchanges, peer-to-peer exchangers, and other providers of digital currency services harden their networks against these illicit schemes," said Treasury Under Secretary for Terrorism and Financial Intelligence Sigal Mandelker.
This action belongs to a 4th round of US's sanction campaign, designed to blunt the broad spectrum of the Iranian regime's malign activities and pressure it into changing its behavior.
The news was covered by the president and CLO of Blockchain, Marco Santori, who unleashed this short Twitter thread to explain why such legal action is actually good for Bitcoin and crypto in general.
ARK Core v2 mainnet migration begins
ARK ecosystem will initiate its long planned move to ARK Core v2 on November 28th.
The project looking to create a full spiderweb-like network of linked chains will see its network delegates update to the new Core software, under close monitoring and guidance of the project's development team.
"Delegates will sync from block 0 in order to validate all transactions on the blockchain and ensure the accuracy of the database and proper migration of the database to the upgraded protocol," says the project's announcement.
The migration process will last from November 28th to December 3rd, to allow all the delegates across the planet to download, sync, and validate the blockchain and prepare their servers for the official turnover of the ARK Network from version 1 to version 2.
V1 of the Core will remain active during this transition process before the official switch happens on Monday, December 3rd.
The final phase of the transition will occur at block 6,600,000 (expected to be mined on Wednesday, December 5th, 2018), when the upgrade of block size to 150 transactions per block will become active. You can read the complete announcement here.
Amazon Web Services releases new "Amazon Managed Blockchain" service
Amazon Web Services, major US company's IT infrastructure provider, has announced a new service called Amazon Managed Blockchain (AMB).
The service allows for easy creation/management of scalable blockchain networks by utilizing popular open source frameworks Hyperledger Fabric and Ethereum.
Amazon Managed Blockchain is a cloud-based service which should simplify the process of setting up/managing of scalable blockchain networks.
As things stand, blockchain network creation/management is a complicated process; the developer needs to manually provision hardware, install software, create and manage certificates for access control, and configure networking components like new members/nodes. The complications don't end here, as the network needs to be constantly monitored and adapted.
Amazon Managed Blockchain is expected to remove many of these costs and complications. It eliminates the mentioned overhead required to create the network and automatically provides the required infrastructure required by the developer/application. It also helps with network management by handling developer's certificates, making addition/removal of new members and nodes simple, while also tracking the network's operational metrics.
AMB offers a fully managed, scalable, secure, reliable and transparent service that should help blockchain developers be more efficient and productive. It will provide two popular blockchain frameworks, Hyperledger Fabric (mostly used for privacy focused private ledgers) and Ethereum (mostly used for highly distributed public blockchains that value transparency and wide distribution). Amazon sees the service being most suitable for asset trading and transfer, retail, and supply chain management.
BitTorrent to accept Bitcoin, Tron and Binance Coin payments
BitTorrent Inc., the company behind the world's most popular P2P file-sharing protocol and owner of BitTorrent/µTorrent file sharing clients, will start accepting Bitcoin, Tron, and Binance Coin payments from its customers.
The company will cooperate with Coinpayments.net – a crypto payment provider – to allow its customers to pay for BitTorrent's Pro and Ads Free products with mentioned cryptocurrencies. Ads Free version of BitTorrent's products comes with an experience uninfluenced by annoying ads, while the Pro version includes anti-virus/anti-malware screening, as well as file converting and playability in HD.
"BitTorrent joins a growing list of online companies whose products and services accept TRX as payment," said Justin Sun, Founder of TRON and CEO of BitTorrent. He concludes: "With BitTorrent's over 100 million users, the move helps increase the use of TRX in online marketplaces while giving consumers more options to unlock value from BitTorrent's premium products."

CaptainAltcoin's writers and guest post authors may or may not have a vested interest in any of the mentioned projects and businesses. None of the content on CaptainAltcoin is investment advice nor is it a replacement for advice from a certified financial planner. The views expressed in this article are those of the author and do not necessarily reflect the official policy or position of CaptainAltcoin.com