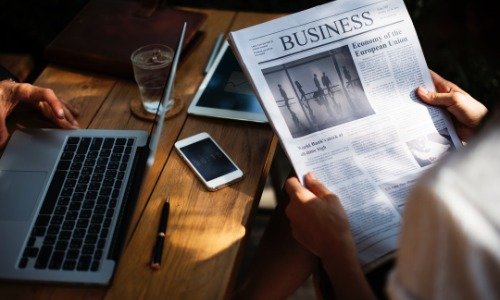 Ethereum-based project that powers 700 households in several German cities looking to create a native blockchain
Lition, a German energy supplying project based on Ethereum, has been helping its country's citizens gain access to cheap energy.
In a manner previously seen with similar projects, Lition directly connects the consumer with the energy producer thus reducing the cost of energy transfer.
What Lition focuses on especially is removing the middleman from the energy trading equation. Often times people are limited in terms of who they get their energy from; rarely do they have an option to purchase energy from a middleman that isn't a massive monopoly that is able to set unfair prices due to a lack of supply and competition.
Lition lets people decide themselves on the amount of energy they want; due to a lack of middleman, the cost for the customer goes down up to 20% while the power producer gets his revenue increased by 30 percent.
Clients of this company come from 12 German cities, including Berlin, Hamburg and Munich. At the moment more than 700 German families are buying their energy through Lition.
The project has also been somewhat unhappy with their current Ethereum platform. As Ethereum is still somewhat slow, Lition found that communicating with customers/power providers can be an issue. Therefore they've combined with SAP, one of the world's largest software companies, to build a native "hybrid" blockchain for enterprise. SAP is working on the smart contract layer, while Lition tackles the consensus layer. Lition ICO can be expected by the end of the year.
SingularityNET to cooperate with the government of Malta towards a national AI strategy
SingularityNET has been selected by the government of Malta to contribute to the country's new task force, Malta.ai, which is responsible for the drafting of Malta's National AI Strategy.
Big on blockchain and big on AI, Malta has previously established the Malta Digital Innovation Authority (MDIA) to explore artificial intelligence as a new sector for economic growth.
SingularityNET ticks both of these boxes that Malta feels are the future and the recent cooperation is an indication that they feel the project is doing something right in the mentioned areas.
The project's first task as a member of Malta.ai will be working with the government of Malta to create the world's first Robot Citizenship Test.
The test will serve as a basis for benevolent robots amongst us, allowing them to pass the test and be considered for citizenship with the possibility of being refused entry. The Robot Citizenship Test will be used as a base for new regulations in AI that the Maltese government plans to introduce.
The project's official blog post on the matter adds:
"Together, SingularityNET and the government of Malta will employ AI to improve the health and well-being of citizens, to make government services more accessible, to provide information that is more relevant to the public, relieve employees from simple or repetitive tasks and allow them to focus on more complex activities."
Bulgarian officials caught selling EU citizenships for Bitcoin
Bulgarian news agency NOVA recently communicated that 2 officials who held administrative positions in the National Agency for Bulgarian Citizens Abroad have been issuing Bulgarian passports to people in exchange for Bitcoin.
Both individuals have been placed in custody, alongside a Serbian citizen who acted as a mediator. The charge against these individuals claims they were receiving illegal payments to issue identity documents for foreign individuals from Makedonia, Moldova, and Ukraine. The prosecutor office report added that the scale of the operation was impressive, with 15 suspicious passports being issued weekly since July 2017.
Chief Prosecutor of the State Ivan Geshev stated:
"Peter Haralampiev, Krasimir Tomov, and Mark Stoyov have been arrested for fraud with the issuance of Bulgarian passports to Ukrainian, Moldovan and Macedonian citizens."
Prosecutor General confirmed that evidence exists which suggests that Bitcoin was used to fund these illegal operations. The defense attorney of the individuals claims this evidence doesn't exist.
The passports were sold to citizens from Ukraine, Moldova, and Makedonia for 5,000 euro. With Bulgaria being a EU member, owning its passport gave the individuals the ability to travel/live in any member country without any isses.
Venezuela suspends Petro trading, restores it again?
It was recently reported that Venezuela suspended the trading of the country's national cryptocurrency Petro, citing lack of ways to store it and a general lack of public interest.
The currency's sale kicked off on October 29th when Nicolas Maduro, the president of Venezuela, urged his countrymen and foreign investors to purchase Petro. His pleas apparently fell on dead ears as only 15 people purchased the currency at the official Petro purchasing spots during the first day.
Several reasons could be attributed to this lack of interest. Authorities weren't willing to accept Bolivars in exchange for Petro, thus both limiting the options for purchase and saying what they think of the national fiat currency. It was also reported that Petro doesn't have a wallet to be stored in, and anyone who bought it was instead handed out a certificate confirming the purchase.
The general sale was suspended on November 1 due to lack of interest. It has been announced that the sale will recommence on November 5, when SUNACRIP starts accepting the national fiat currency as payment for the Petro certificates.

CaptainAltcoin's writers and guest post authors may or may not have a vested interest in any of the mentioned projects and businesses. None of the content on CaptainAltcoin is investment advice nor is it a replacement for advice from a certified financial planner. The views expressed in this article are those of the author and do not necessarily reflect the official policy or position of CaptainAltcoin.com