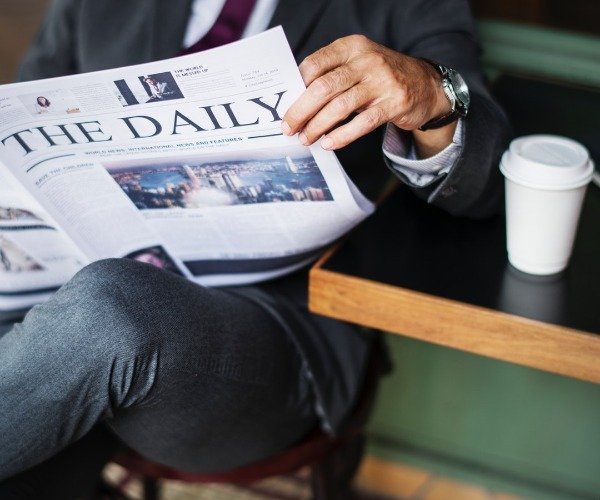 While the prices chose to stay relatively dormant this Monday morning, there was plenty of behind-the-scenes action in the world of crypto fundamentals. From the introduction of new stable coins to China seeing new crypto adoption breakthroughs in the face of increasing regulatory clampdowns, check out this short breakdown of the biggest news of the day.
Bitcoin (BTC)
Bitcoin trading volume in Venezuela hit all-time highs
According to CoinDance data, Bitcoin trading volume on Venezuelan subsection of the popular fiat-to-crypto exchange LocalBitcoins recently peaked at its all-time highs. Considering the country is currently struggling with a massive economic crisis which devalued the Venezuelan bolivar by 95%, it is likely that the community will keep looking for ways to hedge against further currency devaluation by purchasing Bitcoin.
Tom Lee calls the bottom, again
Mr. Lee, known for his comments on the future price of Bitcoin, recently gave his thoughts on the issue once again in an interview with Bloomberg:
"$6,000 is a level that is more important than we realized. Earlier this year, we were pointing $6,000 as break even for Bitcoin mining so that level should hold. The fact Bitcoin is holding here is very good news. I think there are catalysts in the year end. So I think, despite the lower highs we've seen, I think we're starting to reverse."
Montana regulators drop a moratorium on Bitcoin mining
Bitcoin mining has been a hot topic in American state of Montana for some time now. Missoula County noticed a massive increase in Bitcoin miner activity thanks to the region's cheap electricity. The locals weren't too fond of this, as power spikes and noise concerns were reported by the community. According to a message posted to the official website for Missoula County, the public officials decided to not accept the community's idea of introducing a 1-year moratorium on Bitcoin mining. Instead, the staff will investigate the situation in depth and compile a list of regulations that will be beneficial for both sides of the argument.
Ethereum (ETH)
Chinese hotel defies regulators, starts accepting Ethereum cryptocurrency
News outlets started reporting today that an establishment aptly named Ethereum Hotel recently decided to become the first hotel in the country where customers can pay with crypto.
Some new photos of the "ETH Hotel", China's first hotel to accept $ETH payment. There's Bitcoin inside too!

Shared by TooYoungTooSimple on Wechathttps://t.co/bBnYRhkOoP pic.twitter.com/gG1dt7o7FI

— cnLedger (@cnLedger) September 28, 2018
The move definitely goes against the government-accepted grain as People's Bank of China is known for its hard stance against the crypto world. The PBoC famously banned ICO operations in the country, blocked access to exchanges, banned financial accounts that have links to cryptocurrencies, and demanded that financial institutions under its wing monitor and report transactions potentially related to cryptocurrency. How Ethereum Hotel plans to circumvent these regulations is still unclear; their address and financial accounts are well known to the regulators, and presumably there will be a record containing names of everyone who paid in crypto at the resort.
Andreessen Horowitz invests in MakerDAO
The well-known Silicon Valley venture capital firm revealed today that an investment of $15 million has been made on their behalf in MakerDAO, a project running on top of the Ethereum blockchain. Recently opened crypto fund of Andreessen Horowitz, ran by Kathryn Haun, directly purchased the Maker Coin (MKR) currency, in process grabbing 6% of MakerDAO's total circulation (and voting power) in the process.
Goldman Sachs startup launches a stablecoin
Circle, a Boston-based crypto finance company owned by Goldman Sachs, launched its very own stable coin called US Dollar Coin (USDC) on Ethereum's blockchain. Regulated by the Money Services Business under US money transmission laws and compliant with the infamous New York BitLicense, the company said it will hold deposits on a 1:1 basis in accounts that would be audited on a monthly basis. The entire project wasn't exactly greeted by a positive response from the community.
Ripple (XRP)
Cross border payment features introduced as Swell is under way
New multi-hop feature was confirmed just recently by the most valuable crypto cross-border platform on the market. This tech allows companies that use Ripple's blockchain to settle payments on behalf of other firms.
"With multi-hop, financial institutions can connect directly to SCB, which can settle and payout across the region without exchanging currencies multiple times and adding heavy fees. The result is a seamless payments experience into and out of the ASEAN region. For smaller financial institutions which previously did not have the ability to make payments into ASEAN, multi-hop will democratize access to those countries and make payments easier, regardless of payment size or their financial institution's pool of liquidity."
The announcement came right before the upcoming Swell 2018 conference, organized by Ripple and held in San Francisco. The conference officially kicks off Monday at 11:00 a.m. PST, with former US president Bill Clinton designated as the keynote speaker.
Other news
Prime Minister of Malta, Joseph Muscat, recently spoke in front of 73rd session of U.N.'s General Assembly. During his speech, Muscat exclaimed that cryptocurrencies are the inevitable future of money.
"Blockchain makes cryptocurrencies the inevitable future of money, more transparent since it helps filter good businesses from bad businesses. But these distributed ledger technologies can do much more."
One of the leading men of this crypto-friendly nation also added that those who "pair the new digital economy with a new state – a digital state," will be best poised "to create a future-proof society". While recognizing that strong challenges come with the implementation of this new technology, he reiterated that antagonism isn't helpful and that "solutions do not come by closing doors."

CaptainAltcoin's writers and guest post authors may or may not have a vested interest in any of the mentioned projects and businesses. None of the content on CaptainAltcoin is investment advice nor is it a replacement for advice from a certified financial planner. The views expressed in this article are those of the author and do not necessarily reflect the official policy or position of CaptainAltcoin.com