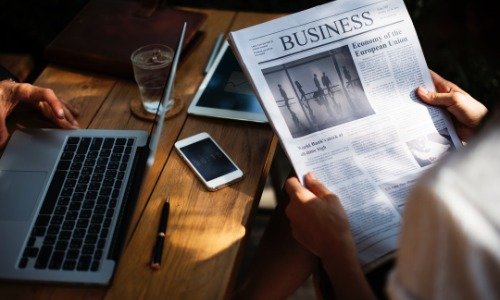 Litecoin creator Charlie Lee shares thoughts on Bitcoin
During a guest appearance on the "Unconfirmed" podcast, Charlie Lee shared his thoughts on Bitcoin in honor of its 10th anniversary.
"It just feels like we're still in the beginning. We have yet to scratch the surface on how far Bitcoin can go – or cryptocurrency in general. I think the angle is to become money that everyone will use on a daily basis, and I think it will replace fiat as money that everyone will use."
Lee confirmed that he thinks how cryptocurrency can revolutionize money in the future, once more adoption comes our way. Further work on second-layer solutions, scaling, privacy is required before that happens, Lee feels.
Having platforms that will support the push towards mass adoption will be important as well, and upcoming Fidelity, Intercontinental Exchange and Bakkt releases are expected to help this.
Later he addressed Bitcoin's power to break away from strict and often too strict government regulations. When asked if he believes that the best use case for Bitcoin are illegal activities, he responded:
"I see it the other way around. The reason why these so-called 'illegal' sites use Bitcoin is because Bitcoin is good money. You should be able to spend your money the way you see fit without someone or a third party or a government saying you can't use your money in a certain way. So I think the reason why Silk Road, dark web markets and poker sites use Bitcoin or cryptocurrency is because it's good money. And I think good money will win out in the end. It's not just about doing illegal things. It's more about just having control of your money."
Bitcoin ETF decision coming on Monday?
The US Securities and Exchange Commission will be making their final decision on Bitcoin Exchange Traded Funds (ETF's) on Monday.
After previously rejecting several proposals on the basis of market instability for the most part, the commission decided to delay their decision and have a closer look at the matter.
The ETF's in question include two ETFs from ProShares, five from Direxion and two from GraniteShares.
Elastos Light Wallet and Ledger Device App update
An update on the Elastos light wallet and Ledger Device app was recently published by a Reddit user /u/coranos2.
The features are almost done with alpha testing and should switch into beta sometime next week.
The light wallet already saw its first transactions and UI designs are being worked on by the Elastos team. Coranos adds:
"Once I change the color scheme, and change the code to have the same page structure as the mockups, we will start beta testing, probably next week. Then release signed executables for beta testing on Nov 17th 2018."
Read the complete post here.
Venezuelan banks showing account balances in Petro as the economic situation in the country deteriorates further
Rumors started going around social media today that Venezuela is forcing its banking institutions to show their customers balances in Petro, the country's new official cryptocurrency.
If you are a Venezuelan and if you have 3600 Bolivars (worth $15) in your account, your account will show that you have one Petro. Even major international banking giants BBVA and Citibank repositories were forced to do this.
The introduction of Petro didn't help the economic situation in the country much, as the inflation is still running rampant. One BTC is currently worth around 1,524,000 Bolivars, which represents more than 100% increase in the last month. A monthly minimum wage of $8 (around 0.0013 BTC) hasn't stopped the people of Venezuela to purchase 915 BTC throughout the past month, according to Localbitcoins data.
Another US celebrity getting sued for taking a part in a cryptocurrency scam
US rapper and actor T.I. is being sued for securities fraud in relation to a supposed cryptocurrency scam.
T.I. is accused of taking part in a cryptocurrency pump and dump scheme. Alongside his entrepreneur friend Ryan Felton, T.I. created and promoted a cryptocurrency called FLiK token back in August of 2017.
The token opened up its existence priced at 6 cents and had Felton claiming that it was going to reach $14,99 within 15 months of its existence.
The tokens initially surged to 21 cent but have since been nowhere near what its creators promised, as one FLIK token can currently be purchased for less than a single cent.
As the promised deadline expired, a group of disgruntled investors who together bought $1.3 million worth of FLiK tokens have decided to take the matters to the court.
Arguing that T.I. and Felton mischaracterized the cryptocurrency, the plaintiffs also allege that two men in question used it to perform a pump and dump on the investors who were foolish enough to fall for the scheme.
The schemers claimed that Mark Cuban, the famous billionaire and owner of Dallas Mavericks, was about to invest in their token. They also managed to get major Hollywood star Kevin Hart to take part in promoting FLiK. According to TMZ, the plaintiffs are "going after Felton and T.I. for at least $5 million".

CaptainAltcoin's writers and guest post authors may or may not have a vested interest in any of the mentioned projects and businesses. None of the content on CaptainAltcoin is investment advice nor is it a replacement for advice from a certified financial planner. The views expressed in this article are those of the author and do not necessarily reflect the official policy or position of CaptainAltcoin.com