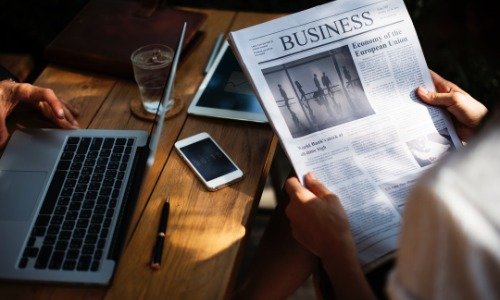 Bitmain could fire up to 50% of its staffers which doesn't bode well for BCH
Chinese cryptocurrency mining giant Bitmain is not faring that well at the moment. This current environment of low crypto prices caused a sharp drop of interest for new mining equipment, and companies like Bitmain have felt that the most.
A Twitter post from a crypto mainstay Dovey Wan revealed there could be even more misery piling onto the company pretty soon. According to her, a LinkedIn post was discovered detailing that drastic layoffs are in store for the mining giant. Her full words were as follows:
"there's post on Chinese LinkedIn (usually very high accuracy, posted by employees themselves) saying Bitmain will start a layoff the coming week … separate rumor said the plan is for more than 50% of its headcount ???!"
Considering the fact that Bitmain currently employs an estimate of 2000 people, the potential impact of this alleged layoff could be significant. These news come right after Bitmain shut down their Israel-based blockchain research and development center. Bitmaintech Israel's closure was explained by Gadi Gilkberg, the center's former head:
"The crypto market has undergone a shake-up in the past few months, which has forced Bitmain to examine its various activities around the globe and to refocus its business in accordance with the current situation."
Lightning Network grows with BlueWallet integration
Popular mobile wallet solution BlueWallet will be supporting the Lightning Network, bringing fast payment options to iOS and Android crypto holders.
Lightning Network is a 2nd layer payment solution which recently went live. Through LN, crypto holders are able to take full advantage of the "be your own bank" mantra:
"Lightning requires users to run their own Lightning nodes (besides their own Bitcoin node), open and manage state channels with other nodes (this is what makes a network), maintain liquidity (both incoming and outgoing) in channels, and basically, do a hard 'node operator' work," explains BlueWallet. The wallet runs the node under its hood and takes over the role of hub operator, making the overall user experience smooth, instant and low-fee.
BlueWallet calls its solution LndHub and it represents an open source "wrapper" placed around the Lightning Network. This is how LndHub works: the user sends his Bitcoin to a dedicated top-up address, and this balance is added to his account on LndHub. Then, the user can use this balance to pay Lightning invoices. But under the hood, it's actually LndHub who pays the invoice, deducting the user's account balance.
Overall, BlueWallet promises an improved user experience, lower barrier of entry into crypto space and improved payment routing. This does come at a cost of centralization and third party dependence and some people who value their privacy might not appreciate that.
2 million Bitcoin Private tokens pre-mined
Crypto data provider Coinmetrics released a report titled "Don't trust, verify: A Bitcoin Private case study" which revealed some damning information about this popular fork-merge of Bitcoin and ZClassic. Among other things, the report discovered that 2.04 million BTCP coins were candidly pre-mined before the miners were given an ability to start mining the currency.
Bitcoin Private was originally envisioned as a currency that will take all the best features of Bitcoin and ZClassic (itself a fork of Zcash), and among other things it inherited the total supply of 21 million units from Bitcoin. However, an additional "2.04 million units were covertly minted during the import of the Bitcoin UTXO and sent to the BTCP shielded pool" in a move which made the actual BTCP supply cap sit at 23.04 million. Shielded pools contain coins stored in shielded addresses, which employ Zk-SNARKS, a privacy technology that anonymizes transactions.
Coinmetrics goes into more detail how this premine happened in the mentioned article published here. To sum it up, they explain that 102 "special blocks" were produced by the Bitcoin Private network that contained 400 extra outputs containing 50 bitcoins each. Multiplying these numbers we can conclude that 2,040,000 extra BTCP were pre-produced.
This newly-discovered information directly contradicts the information given in the BTCP whitepaper and BitcoinTalk announcement thread, both of which said that the total supply will sit at 21 million and that the coin won't have any pre-mines. Around 300k BTCP has been withdrawn from the shielded pool, meaning that there are still 1.74 million coins sitting in it. BTCP team released no official communication about this issue at the moment of writing.
XRP added as a base trading cryptocurrency on Binance
Popular cryptocurrency exchange Binance will be expanding its trading variety with the recently-crowned second most valuable project on the cryptocurrency market, XRP. They announced these news in a blog post published on December 24th. The move was publicized by Changpeng Zhao, the CEO of Binance, via his Twitter page:
"We will be adding a couple trading pairs with XRP as the quote currency shortly," he said.
Binance explains that TRX/XRP and XZC/XRP will be the first XRP-based trading pairs added on the exchange. As part of the update, developers will rename the current Ethereum (ETH) markets to "ALTS," with CEO Changpeng Zhao's Twitter explaining that a lack of user interface space was the main reason for the move. The exchange adds that ALTS do not represent a new coin or token.
Zhao also commented on the future trading pair additions, confirming that the exchange intends to prioritize projects that contribute to Binance's Blockchain Charity Foundation.
"We will prioritize adding more pairs for the projects that have donated to our charity at this (even though we never mentioned this during our fund raising efforts)," Zhao added.
XRP reacted well to these news, rising above 10000 satoshi for the first time this month.

CaptainAltcoin's writers and guest post authors may or may not have a vested interest in any of the mentioned projects and businesses. None of the content on CaptainAltcoin is investment advice nor is it a replacement for advice from a certified financial planner. The views expressed in this article are those of the author and do not necessarily reflect the official policy or position of CaptainAltcoin.com