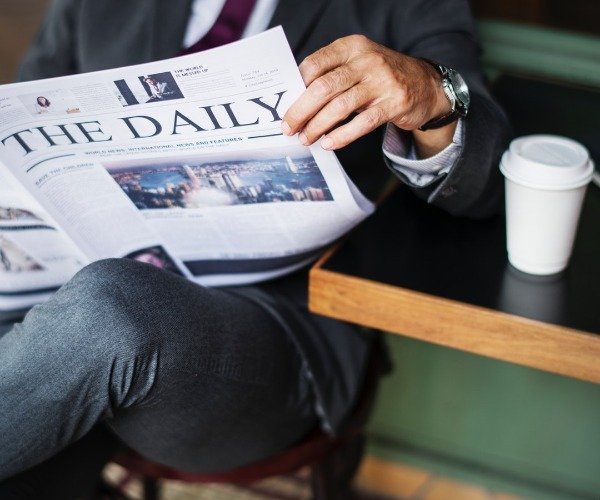 Binance will support the upcoming Bitcoin Cash hard fork
Bitcoin Cash has announced recently that they'll be performing a network upgrade on November 15th of 2018. The following consensus rules changes will take effect from the block 1542300000:
Remove topological transaction order constraint, and enforce canonical transaction order
Enable OP_CHECKDATASIG and OP_CHECKDATASIGVERIFY opcodes
Enforce minimum transaction size
Enforce "push only" rule for scriptSig
Enforce "clean stack" rule
Binance has at the same time confirmed that they'll be fully supporting the upcoming fork. To quote the exchange's announcement:
"We will take a snapshot of all Bitcoin Cash balances at UNIX time 1542300000, 2018/11/15 4:40:00 PM (UTC). Deposits and withdrawals of Bitcoin Cash will be suspended starting from 2018/11/15 3:00:00 PM (UTC). Please leave sufficient time for deposits to be processed in full prior to this time. We will handle all technical requirements involved for all users holding Bitcoin Cash in their Binance accounts."
ConsenSys research concludes EOS isn't a blockchain
Benchmarking company Whiteblock was recently commissioned to conduct a research on the 5th most valuable cryptocurrency on the market, EOS, and has found some interesting information about it.
According to their research which was paid for by ConsenSys, EOS is "fundamentally the same as a centralized cloud computing architecture [client/server], without the fundamental components of a blockchain or peer-to-peer network."
The company conducted a testing in a laboratory setting where they ran a replica of EOS, and this testing gave an objective model of EOS' design, performance, and economics. Whiteblock testing lasted for two months and came to a conclusion that there is nothing stopping EOS' block producers from colluding to determine the consensus.
Whiteblock argues the EOS network can be controlled by members who collude and act in a rogue fashion. They also found that the amount of transactions presented by the EOS team is overblown, as their tests managed to gain 250txps at their peak (whereas EOS boasts about having capabilities to perform 4000txps).
ConsenSys said they would take the findings from Whiteblock to craft reports for partners like Ledger Capital, Microsoft, and Google. Academic institutions like MIT and USC have reportedly also paid for further research to be done, and Whiteblock said they will be livestreaming future EOS' benchmark tests (which should come in November).
India wants to ban private use of Bitcoin [BTC] and other cryptocurrency
Several reports came out recently that Indian regulatory parties are considering a possible ban on private use of cryptocurrencies. The topic was discussed during a recent meeting of the Financial Stability and Development Council [FSDC] that was presided by the Union Minister of Finance, Arun Jaitley.
The meeting saw the attending individuals discuss the issues and challenges of crypto assets and propose implementing "appropriate" legal framework to ban the use of private cryptocurrencies in the country while encouraging the use of the distributed ledger technology.
Jaitley previously suggested (during a 2018-2019 budget meeting organized by the Indian government) that cryptocurrencies should and would not be accepted as legal tender in the country. The country has shown that they'll have low tolerance with cryptocurrency, as evidenced by the recent arrests of Unocoin founder Harish BV and closure of one of the country's first Bitcoin [BTC] exchanges, Zebpay.
Basic Attention Token (BAT) is launching on Coinbase Pro
In what many saw as no surprise, Coinbase announced that they will be accepting inbound transfers of Basic Attention Token (BAT) to Coinbase Pro.
The deposits will be accepted for at least 12 hours before trading is enabled. Once the exchange achieves sufficient liquidity, BAT/USDC order book will be opened and the trading will start. BAT trading will be accessible for users in most jurisdictions, but residents of the state of New York will not be able to trade it initially.
There will be a total of 4 stages of this token's launch on Coinbase pro:
"Transfer-only. Starting at 1pm PT on Friday, November 2, customers will be able to transfer BAT into their Coinbase Pro account. Customers will not yet be able to place orders and no orders will be filled on these order books. Order books will be in transfer-only mode for at least 12 hours.
Post-only. In the second stage, customers can post limit orders but there will be no matches or completed orders. Order books will be in post-only mode for a minimum of one minute. This market state has been shortened to increase market health during launch.
Limit-only. In the third stage, limit orders will start matching but customers will not yet be able to submit market orders. Order books will be in limit-only mode for a minimum of ten minutes.
Full trading. In the final stage, full trading services will be available, including limit, market, and stop orders."
The exchange confirmed that BAT isn't available on Coinbase.com or in their iOS/Android apps, yet. They did however say a separate announcement will be made when this addition occurs, thus heavily implying that BAT might just be the next Coinbase addition.

CaptainAltcoin's writers and guest post authors may or may not have a vested interest in any of the mentioned projects and businesses. None of the content on CaptainAltcoin is investment advice nor is it a replacement for advice from a certified financial planner. The views expressed in this article are those of the author and do not necessarily reflect the official policy or position of CaptainAltcoin.com